Mukwonago PD: Collision between school bus, minivan sparked by geese crossing road
MUKWONAGO -- Mukwonago police say a collision between a school bus and minivan happened because some geese were crossing the street.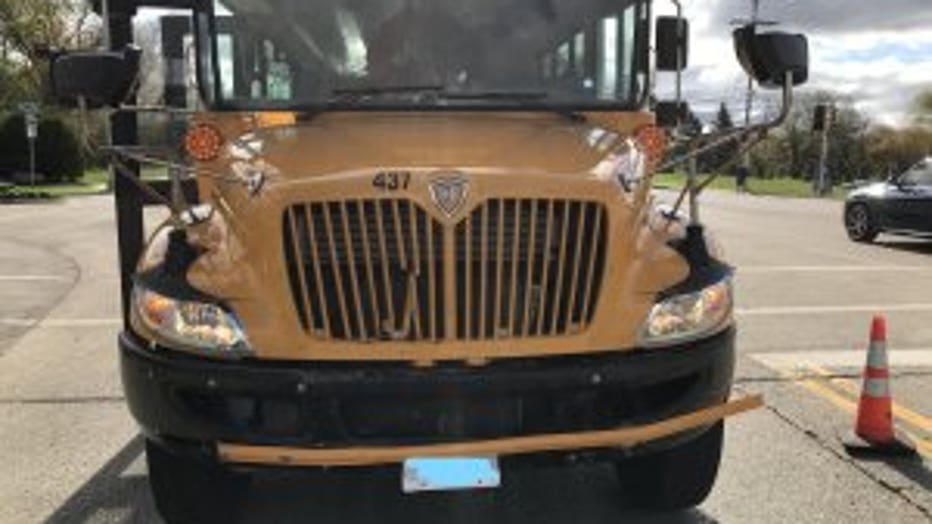 Mukwonago collision involving school bus, minivan


Officers were dispatched to the collision at Veterans Way and Fairwinds Blvd. in Mukwonago around 8:15 a.m. on Friday, May 10.

According to Police Chief Jeff Stien, a minivan approached the intersection and slowed to let some geese cross the road. The school bus that was behind the minivan could not stop in time -- and rear-ended the mini van.

The bus was full of children and the minivan had a driver and two kids.

One child in the minivan complained of neck pain. One child in the bus bumped her head.


Mukwonago collision involving school bus, minivan


According to a news release from the Mukwonago Area School District, Mukwonago Fire Department and Mukwonago Police Department staff responded quickly to check on the safety of all the students.

There were no serious injuries, and the bus was allowed to complete its route with a different driver. Section Elementary Principal Rachel Crockford met with students upon their arrival, and the school counselor was made available to students today. All parents of students involved were notified.