Moving forward: Judge clears way for Couture project on Milwaukee's lakefront
MILWAUKEE -- A Milwaukee County Circuit Court judge gave the go-ahead on Friday, June 26th to a downtown construction project that will alter the city's skyline.

The ruling allows Milwaukee County to sell the transit center near Discovery World Museum to a private developing -- all for the Couture project.

"Preserve Our Parks" argued the land was formerly part of Lake Michigan and would be protected by Wisconsin Public Trust doctrine -- and must be used for public uses.

According to the county and City of Milwaukee, a 2014 law passed declared the land unprotected, freeing it up for private use.

The $122 million Couture project would be a 44-story high-rise with apartments, retail space and a streetcar station.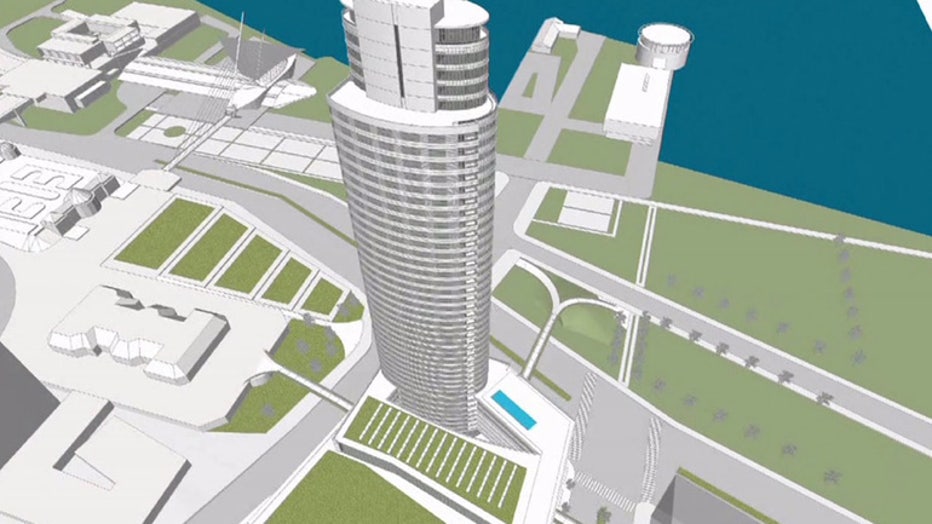 Couture project proposed for Milwaukee's lakefront