Milwaukee Public Museum's "Lighting of the Whale" tradition goes dark


MILWAUKEE -- A long-time Milwaukee tradition has come to an end. At the Milwaukee Public Museum, the annual "Lighting of the Whale" kicked off the holiday season like no other place in town. This year, there will be no lights on their humpback whale skeleton -- but they promise an event just as grand to celebrate.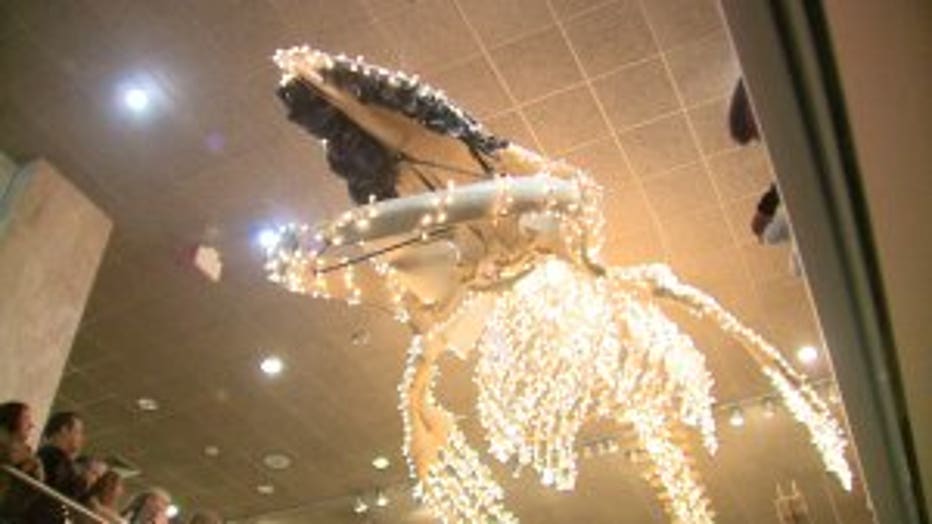 Whether it is the sounds, or trees, or lights, we have made it to one of our favorite seasons.

At the Milwaukee Public Museum, employees in the upstairs taxidermy room unknowingly created one of the quirkiest, most unique ways to kick off the holidays.

"When we had our holiday party we would wrap the squid, and that eventually morphed into wrapping the whale. The lighting of the whale took place for a number of years," said Julian Jackson, vice president of design.

The museum's famed humpback whale wrapped in decorative lights has welcomed hundreds over the years.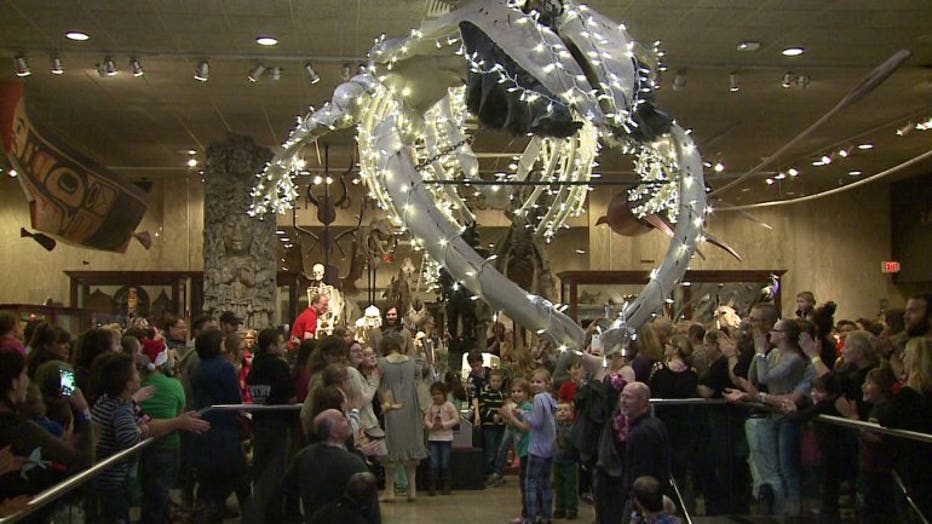 Milwaukee Public Museum's Vice President of Design, Julian Jackson, is likely taking no joy in telling us last year's "Lighting of the Whale" was the museum's last.

"When we were wrapping the lights around it we discovered that it was ever so slightly beginning to wear at those bones over time," said Jackson.

While the bones of the whale are still strong, the museum says it is not worth risking harming one of their first artifacts obtained in 1884.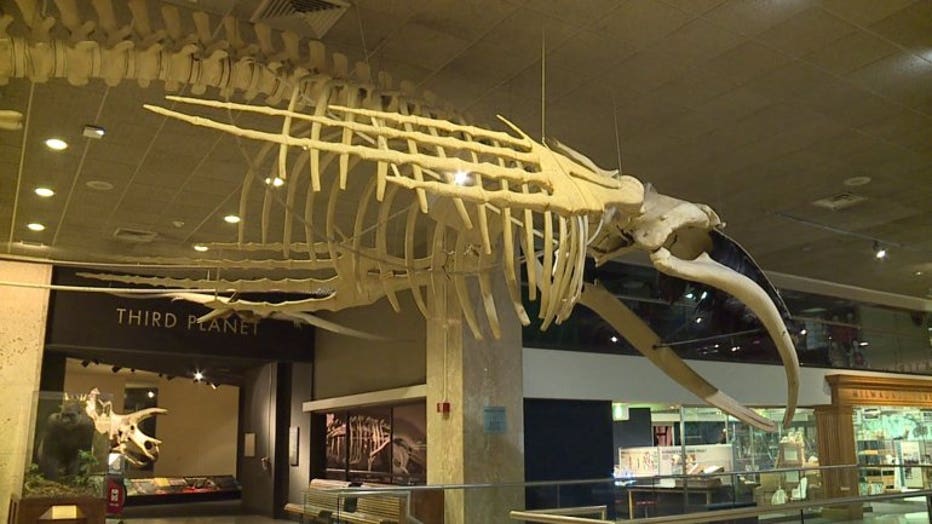 "The accumulative affect was going to eventually degrade the specimen," said Jackson.

They've decided to swim in another direction.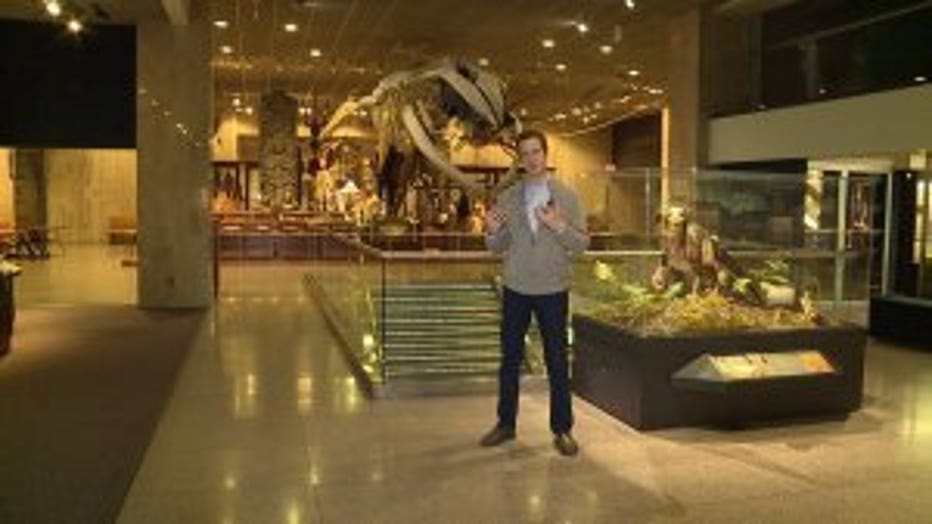 "When you step into the streets you'll be emerged in the jingle bells of horses going by, you'll see the garland on the buildings and snow piled up in the corners," said Jackson.

Saturday, a new tradition is kicking off.

"A Victorian Santa who will greet you and carolers who will be in the streets," Jackson said.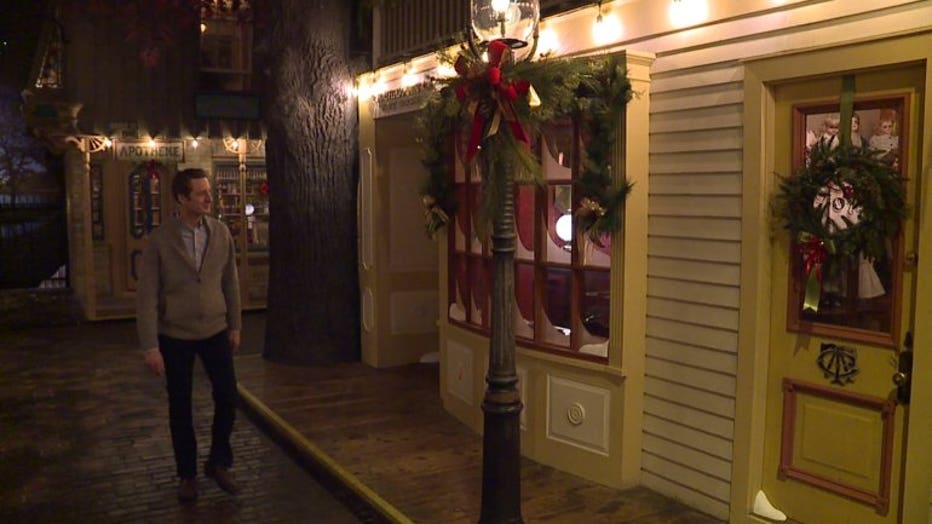 "Deck the Streets" will transform their recently remodeled "Street of Old Milwaukee."

Will it be the same as lighting up a giant whale skeleton? No. But this is the season of appreciating old memories while creating new ones.

"Deck the Streets" kicks off Saturday, November 19th with a full day of events kicking off at 10:00 a.m.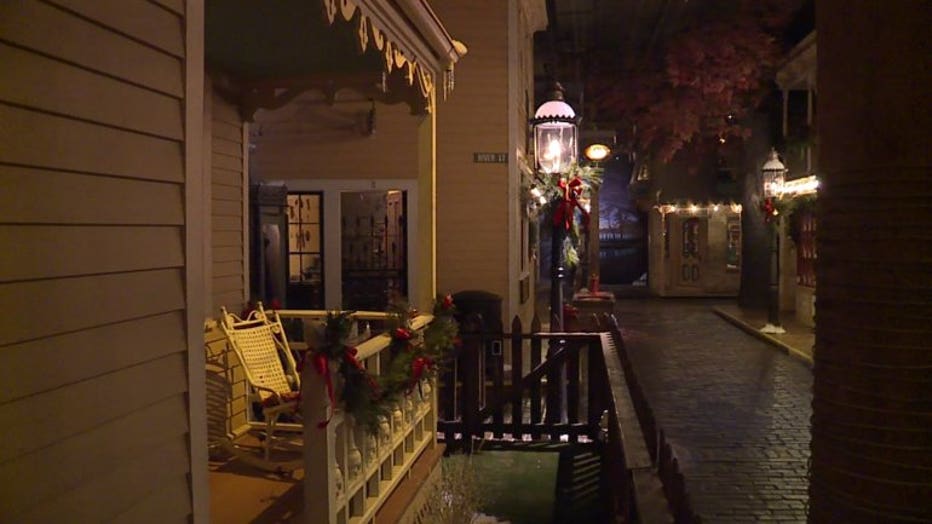 The decorations will be up through January.