Milwaukee man charged in connection with fatal crash near 32nd and Wisconsin
MILWAUKEE -- A 32-year-old Milwaukee man has been charged in connection with a fatal crash that occurred  near 32nd and Wisconsin on Saturday, September 3rd. One person was killed in the crash. The victim has been identified as Dawrel Taylor.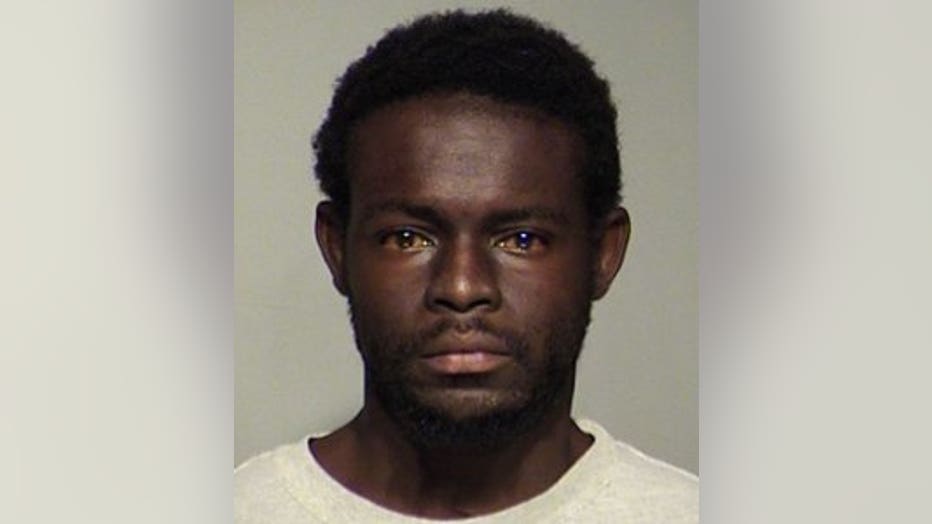 Maurice Taylor is facing the following charges:


According to the criminal complaint, Maurice Taylor was the driver of a vehicle that crashed into a light pole at the intersection of N. 32nd Street and W. Wisconsin Avenue.

Witnesses noted in the criminal complaint that the vehicle, prior to striking the pole, was traveling at a high rate of speed before the driver lost control. One of the witnesses stated that the vehicle traveled through a red traffic signal.

When police arrived on scene, they noted the smell of alcohol on Maurice Taylor's breath. Taylor subsequently refused to submit to having a sample of his blood taken and a search warrant was obtained in order to secure Taylor's blood, according to the complaint.

The complaint indicates that Maurice Taylor's blood alcohol content was .186, more than two times the legal limit

When Maurice Taylor spoke with police after the crash, he indicated he drank "a little alcohol" before driving his vehicle. He said "that he was drinking Amsterdam Vodka. He said that his brother, Dawrel Taylor, was in the passenger seat and that his friend was in the back seat." Taylor also indicated that his driver's license was suspended.

According to the criminal complaint, a review of Maurice Taylor's driver's record indicates that he was never issued a driver's license, but that his status is currently suspended and that he has fourteen (14) prior operating while suspended/revoked/without driver's license violations.

If convicted on the homicide by intoxicated use of a vehicle charge, Taylor could face up to 25 years in prison and up to $100,000 in fines. The homicide by intoxicated use of a vehicle with a prohibited alcohol concentration charge comes with a maximum penalty of 25 years in prison and $100,000 in fines.