Milwaukee leaders host 2nd public listening session on reckless driving


MILWAUKEE -- Milwaukee leaders hosted a second public listening session on reckless driving Monday night, Nov. 25 at Rufus King High School -- to discuss the preliminary report and recommendations of the City-County Carjacking and Reckless Driving Task Force. More than 200 people took part.

The 15-member City-County Carjacking and Reckless Driving Task Force began meeting in April in an attempt to tackle the growing public safety issue of reckless driving in Milwaukee. In late October, the task force released its preliminary set of recommendations on how to make Milwaukee's streets safer for both drivers and pedestrians.

The preliminary report offered an initial set of recommendations to change behavior from a three-pronged approach: Engineering Solutions, Accountability, and Enforcement, and Prevention and Education. Recommendations included narrowing streets, increasing penalties for repeat offenders, and education outreach across all age groups.

"You know, every day we seem to see another horrific story of somebody being hit or killed," said Alderman Michael Murphy, chair of the task force. "I don't think we have time to wait around. I think everybody is very frustrated."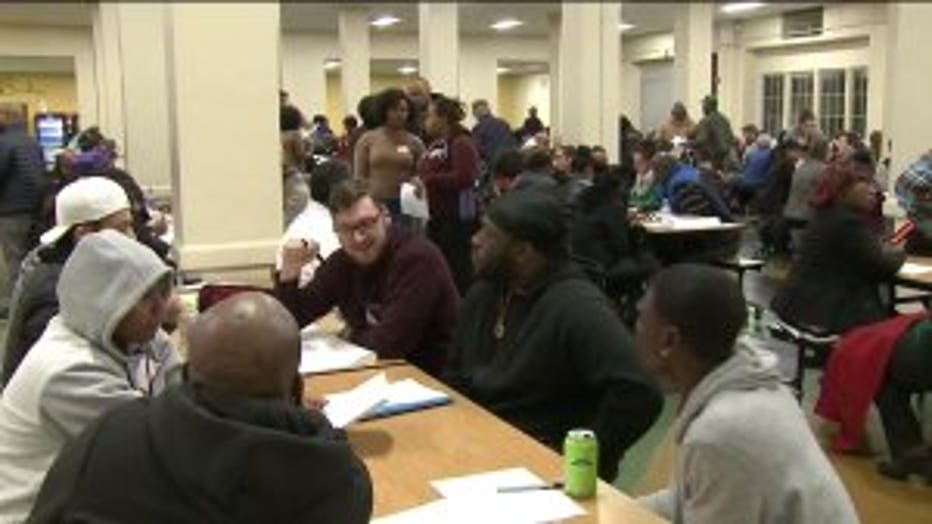 "I've noticed it everywhere," said Danielle Howards, whose 18-year-old son was hurt in a hit-and-run crash outside Rufus King in March. "It's just insane. I think that there's a level of post-traumatic stress and trauma because you're constantly, every time he leaves, you're thinking, and hoping, and praying that he makes it home safe."

She proposed the city hire citizens to record video on their cellphones when they see reckless drivers.

"They can put it on a site called, 'Exposed' and just find these people," said Howards. "As we find people, randomly, every day driving crazy, capture them on video. At the end of the day, people don't like to be exposed."

"The conversation should be, what should we do to come back?" said Alderman Ashanti Hamilton.

"No idea is a bad idea, and no solution is a bad solution," said Alderwoman Chantia Lewis.

"The children need to be safe around their areas, in their neighborhoods," said Latasha Harding, delivery driver. "Maybe more barriers, cameras up on street lights, just signs saying we need to slow down."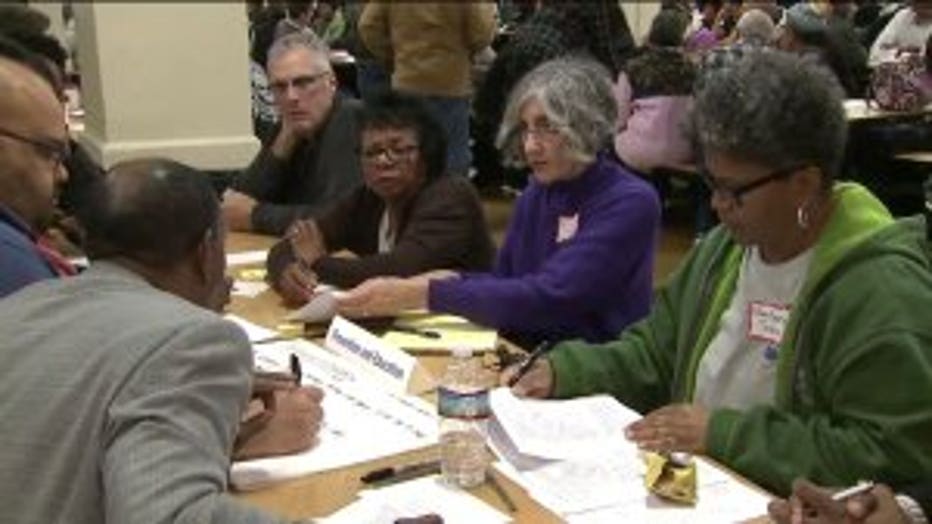 Fred Royal, president of the Milwaukee branch of the NAACP, said the most effective way to get people to right their wrong driving habits is through engineering solutions and providing better protection for bicyclists.

"You see it on Wells Street," said Royal. "You see concrete barriers on North Avenue street bridge, as well as Locust Street bridge. Engineering ideas, I think that would be extremely helpful."

City leaders said the ideas presented would be gathered and published on the city's website, with the hope of having the task force review the ideas and begin implementing the recommendations in 2020.

CLICK HERE to read the City-County Carjacking and Reckless Driving Task Force's preliminary report released in October.

The recently adopted city budget included additional funding to tackle this key issue. A Reckless Driving Task Force Recommendations Special Fund was created with $110,000 in funding, and $700,000 was shifted to the Department of Public Works' Multimodal Transportation Capital Program to implement the Milwaukee Pedestrian Plan.