Milwaukee County sheriff's race: Earnell Lucas calls for a fresh start


MILWAUKEE -- Earnell Lucas is on offense.

Lucas got into the Milwaukee County sheriff's race to run against David Clarke, the longtime sheriff whose tenure included deaths at the county jail and a multi-million dollar budget deficit.


Milwaukee County Sheriff David Clarke


Clarke resigned in 2017, but Lucas said his mindset hasn't changed as he tries to unseat Acting Sheriff Richard Schmidt in the Democratic primary in August. Lucas said the county needs someone other than Schmidt to restore integrity to the office.

"I think he has to bear some accountability for things that have transpired in the past," Lucas said during an interview at Sherman Perk coffee shop in Milwaukee's Sherman Park neighborhood. "I think that for 15 years, the Milwaukee County Sheriff's Office lost its way."

Qualifications questioned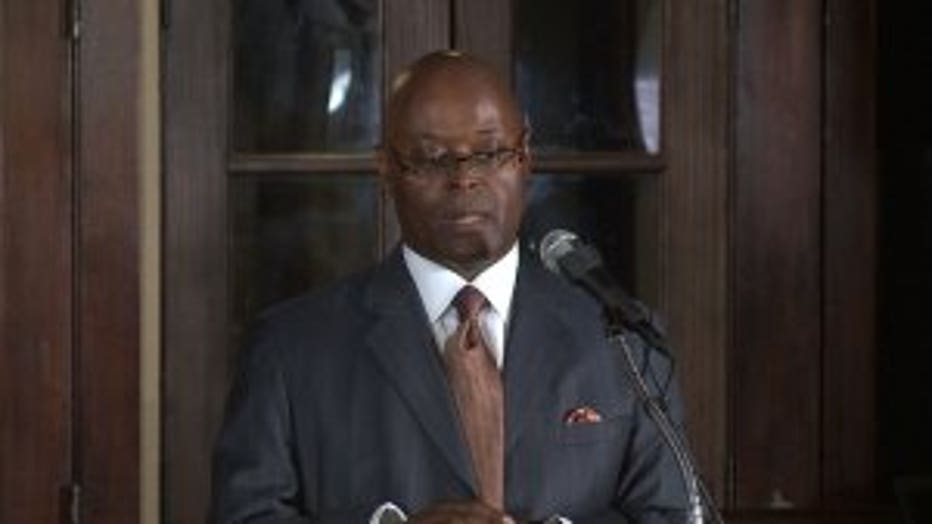 Lucas is a former Milwaukee Police captain and is currently the head of security for Major League Baseball. He has worked at MLB for the past 15 years.

Schmidt has called Lucas "unqualified" to be sheriff after Lucas revealed that he is no longer a certified law enforcement officer and could not arrest someone. Lucas said it's not a constitutional requirement for the job.

"I could do what is required to be a good citizen. I could taken your description if you try to flee," Lucas said during an interview on WNOV 860/AM that Schmidt's campaign sent to reporters. "I could write down the license plate number of the car in which you're fleeing in, provide your name if I knew it to authorities when they come."

Schmidt said Lucas would be an "empty suit with a badge" if he won the Aug. 14 election.




But Lucas said that in his time at Major League Baseball, he has collaborated with law enforcement around the world planning events like the All-Star Game and World Series.

"The fact that I've been away from day-to-day law enforcement here in Milwaukee is one thing. The fact that I've been working and partnering with law enforcement all around the country and all around the world sets me apart from any of my opponents," Lucas said.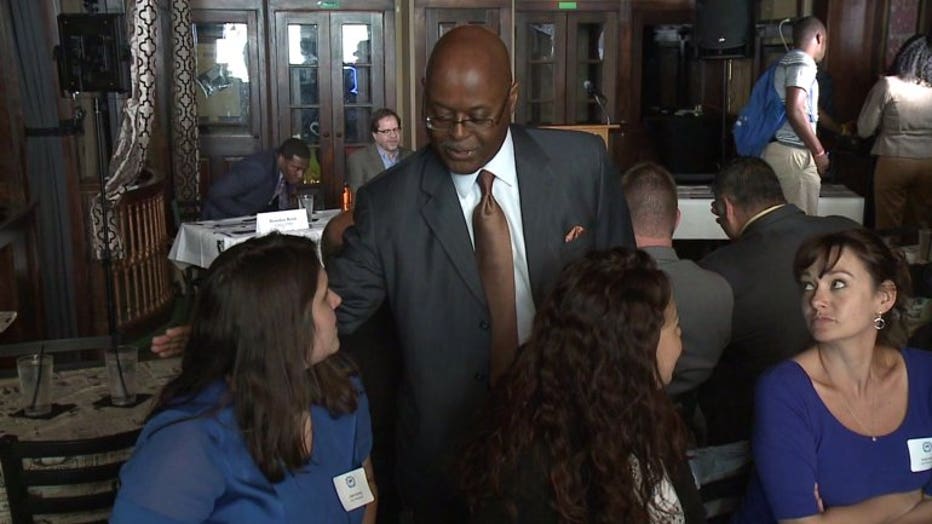 'Waste of resources'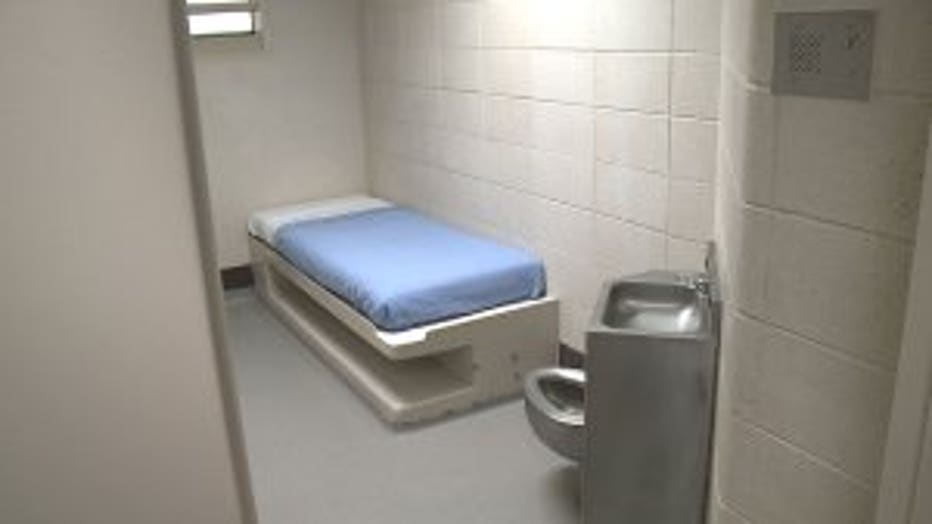 When asked if he disagreed with any of Schmidt's initiatives over the past 11 months, Lucas pointed to one: he said he would reverse Schmidt's decision to take three captains off the street to work in the jail. Schmidt has said they are overseeing the welfare of inmates.

"I think it's politically expedient, and I think it's a waste of resources," Lucas said.

Schmidt has promoted the move as part of his transformation of the jail. Lucas said the regular chain of command in the jail should be sufficient to manage the facility.

Lucas has won endorsements of several local Democrats and liberal groups, including the Milwaukee County Democratic party, Voces de la Frontera, and Milwaukee Mayor Tom Barrett.

He also holds a two-to-one fundraising advantage over Schmidt, and a much wider margin over sheriff's deputy Robert Ostrowski.

"I've heard people say, 'Earnell, it's time for a change,'" Lucas said. "It's time for a fresh start. It's time for new leadership. No more failed policies of the past."