"Means a lot:" Marquette basketball players give back to kids through 'Reading with the Golden Eagles'


MILWAUKEE -- This year, FOX6 News is partnering with Marquette University and SHARP Literacy for a program called "Reading with the Golden Eagles."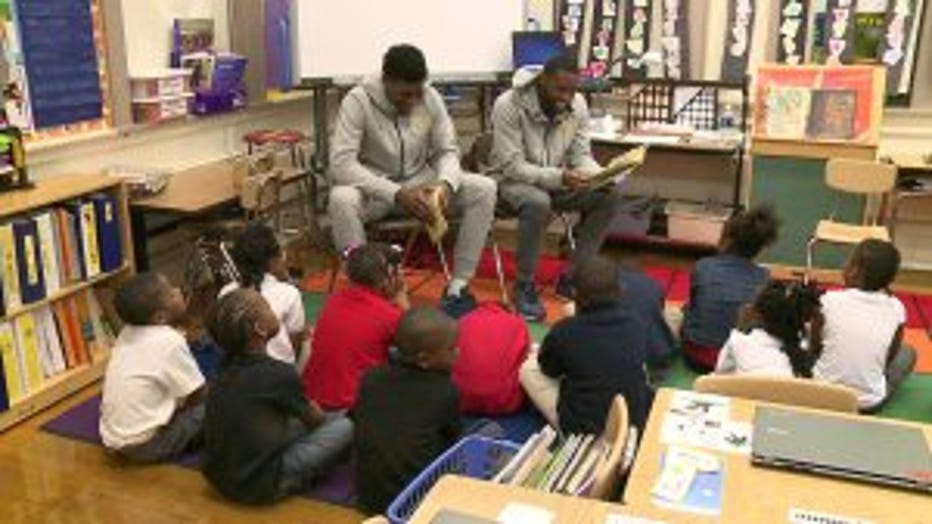 Reading with the Golden Eagles


When the Marquette men's basketball team isn't on the court playing or practicing, they're in the classroom reading to first and second graders.

"A lot of the initiatives happening right now in the City of Milwaukee is reading at a proficient level in third grade so when you're in third grade you're reading at a third grade level and that's part of our mission and goals as well -- so that's why we've targeted the young kids," said Lynda Kohler, SHARP Literacy president.

It's part of the SHARP Literacy program called, "Reading with the Golden Eagles." The program takes Marquette basketball players off campus and into classrooms around Milwaukee.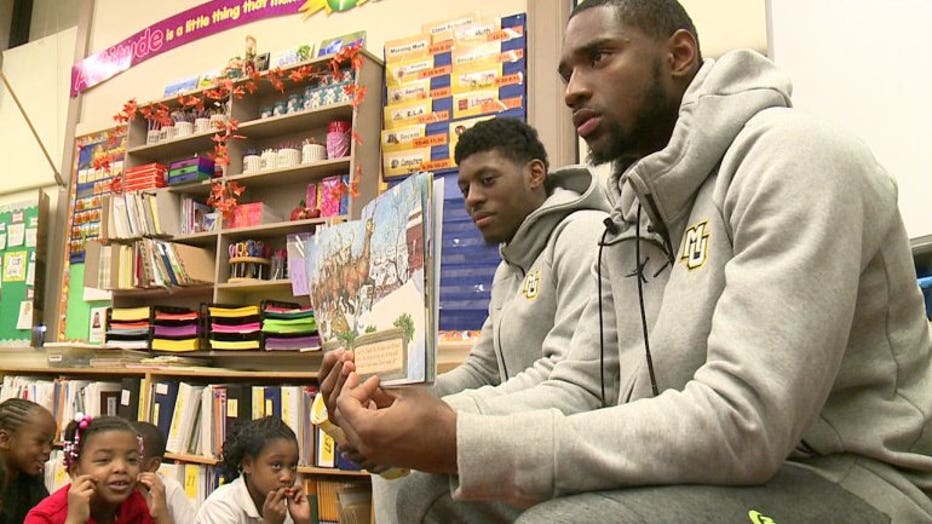 Reading with the Golden Eagles


"I just love being able to give back to the students and talk to them," said Sacar Anim, sophomore guard at Marquette University.

Sacar enjoys reading history, but found reading Dr. Seuss was great fun.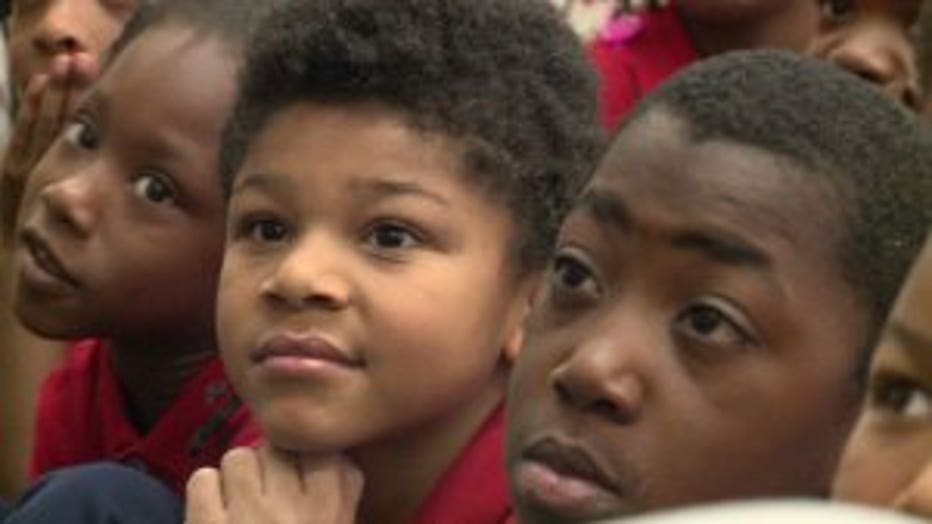 Reading with the Golden Eagles


"I haven't read those books in a while, so it's good, and definitely a little bit easier than the books I get to read on a daily basis," said Sacar.

The visits are to teach the students that reading is fun and beneficial.

"If you can't pick up on reading and writing, those are two essential keys that you can take on the rest of your life," said Sacar.

The students also received T-shirts and a visit from the Marquette Gold Eagle.

"Means a lot to our kids because they're role models for our students and our students need that positive role model in their lives," said Brown Street Academy Principal Ava Morris.

The Reading with the Golden Eagles program will continue throughout the school year. Once a month, a basketball player will read to students at a school in Milwaukee.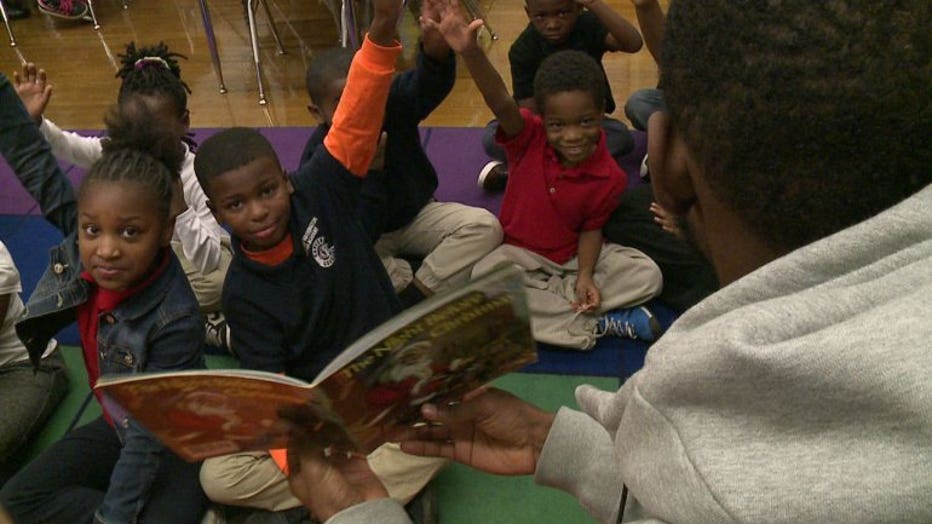 Reading with the Golden Eagles