Man taken to the hospital after crashing his vehicle on Interstate 41/Highway 45
GERMANTOWN -- Germantown fire officials say one person had to be taken to the hospital following a crash on Interstate 41/Highway 45 on Tuesday, September 1st.

It happened around 3:30 p.m.

We're told this was a one-vehicle crash -- and the driver (a man) was taken to the hospital.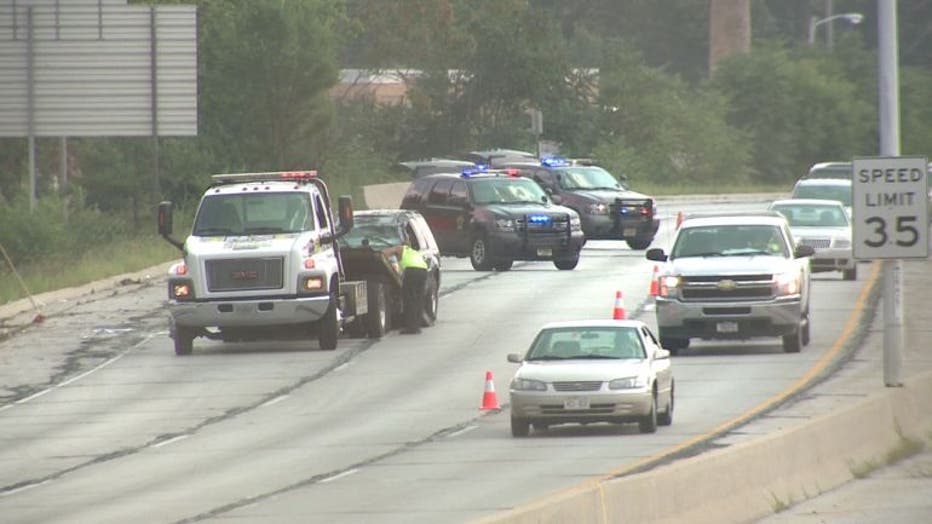 Interstate 41/Highway 45 crash


Fire officials say the man's vehicle went through a barricade, and then went through a hole in the roadway before crossing all three lanes of traffic and ending up in the median.

Some parts came off of the man's vehicle -- and two other vehicles were damaged as a result.