Man sentenced to 18 years for tying woman up, forcing her to have sex with multiple men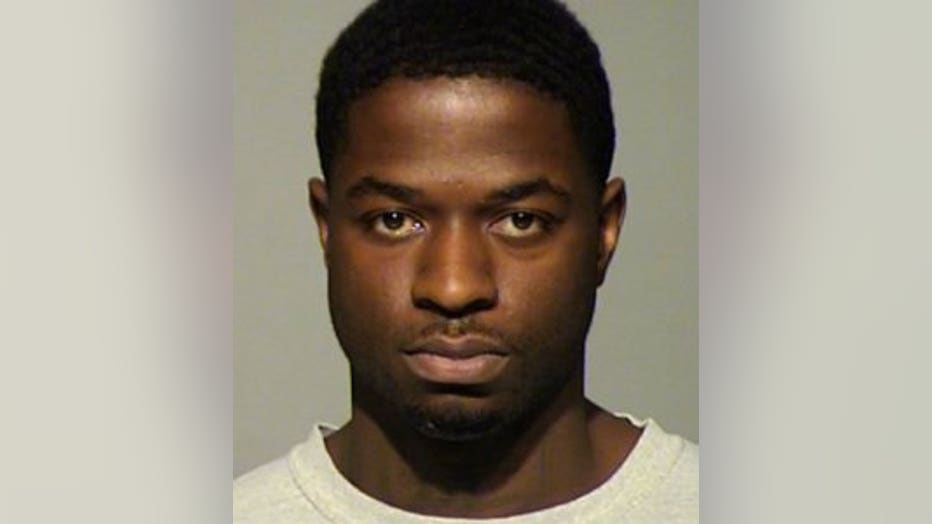 MILWAUKEE — A Milwaukee man convicted of tying up a woman in the basement of a home and forcing her to have sex with multiple men was sentenced to roughly 18 years behind bars. With an expletive-laden outburst directed at the judge at his sentencing hearing on Friday, June 1; Benjamin Hooks did not accept his fate lightly.

"Hey judge, suck my (expletive)," said Hooks.

Audible gasps could be heard as Hooks cussed at the Milwaukee County judge who handed down his sentence for human trafficking, and possession of a firearm by a convicted felon.

Hooks, 25, pleaded guilty on March 29 to three of 15 charges filed against him:


The remaining charges were dismissed as a result of the plea deal.

"Ya'll too, suck my (expletive)," Hooks said.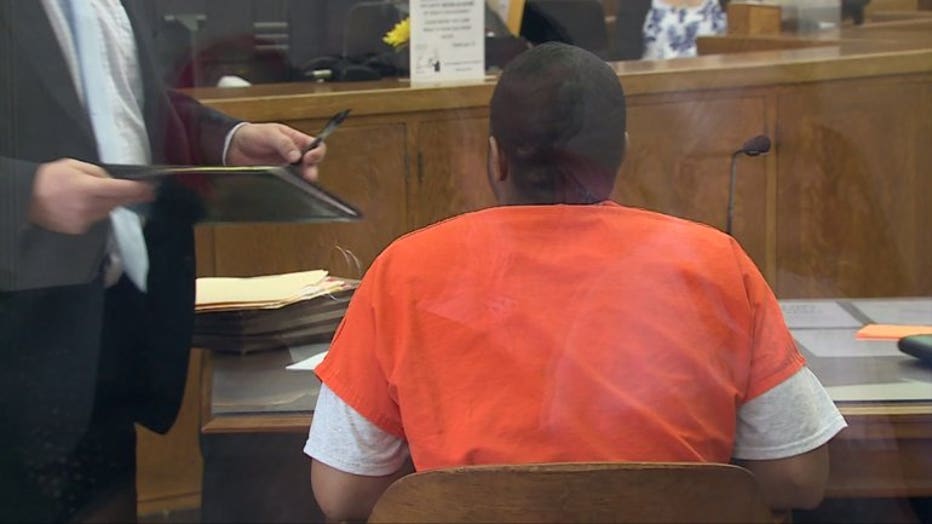 Benjamin Hooks sentencing


It was a much different tone than heard just minutes earlier when Hooks was given his chance to speak ahead of his sentencing.

"I pray for you every night. I want you all to become greater women, be independent, and stop letting people take advantage of you," said Hooks.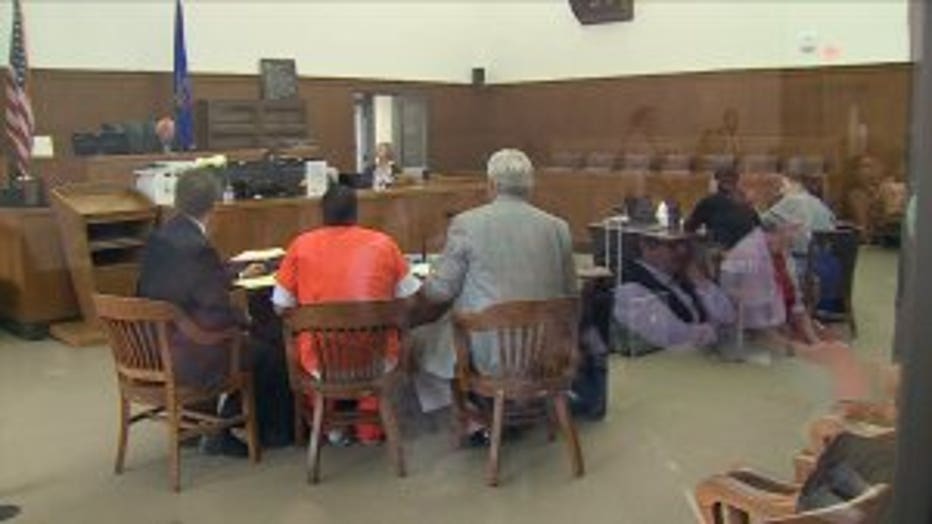 Benjamin Hooks sentencing


Hooks appeared to get choked up, forcing his attorney to finish reading his statement. The court wasn't buying it.

Prosecutors site his lengthy criminal history, and gross assault of the multiple women involved as grounds for a harsh sentence.

"This defendant tied the door shut with wire so she could not leave. She was given food sparingly and often had to share it with a dog who was down there," said prosecutor.

"I've been in situations with him to where he has put guns in the back of my head just because I didn't want to do a sexual act with his friend," said one of the victims.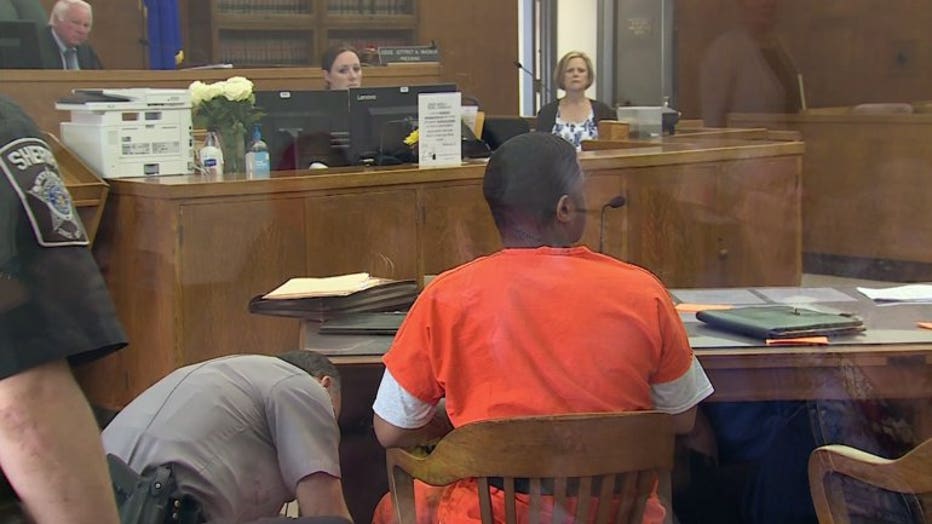 Benjamin Hooks sentencing


When the court had enough, they escorted Hooks out of the court, but not quickly enough -- Hooks had one final thing to say to the judge:

Hooks: "What the (expletive) you looking at?!"

Judge: "You."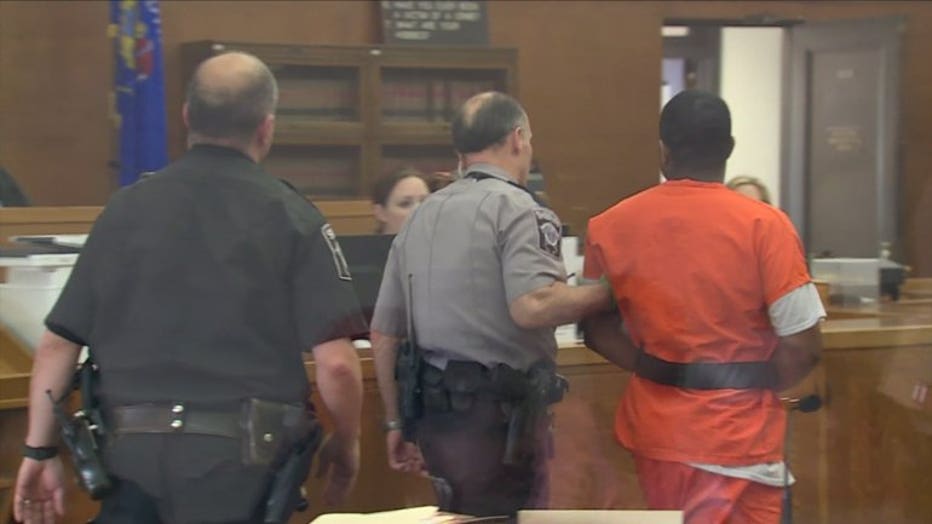 Benjamin Hooks sentencing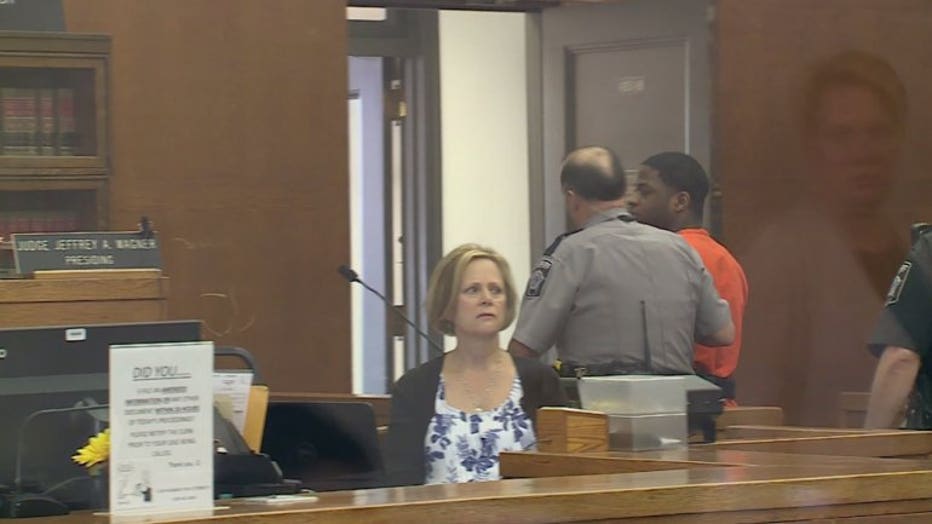 Benjamin Hooks sentencing


Some of the victims who were strong enough to appear in court said their lives are forever changed by Hooks' attack on them. Many are now seeking help for depression and PTSD.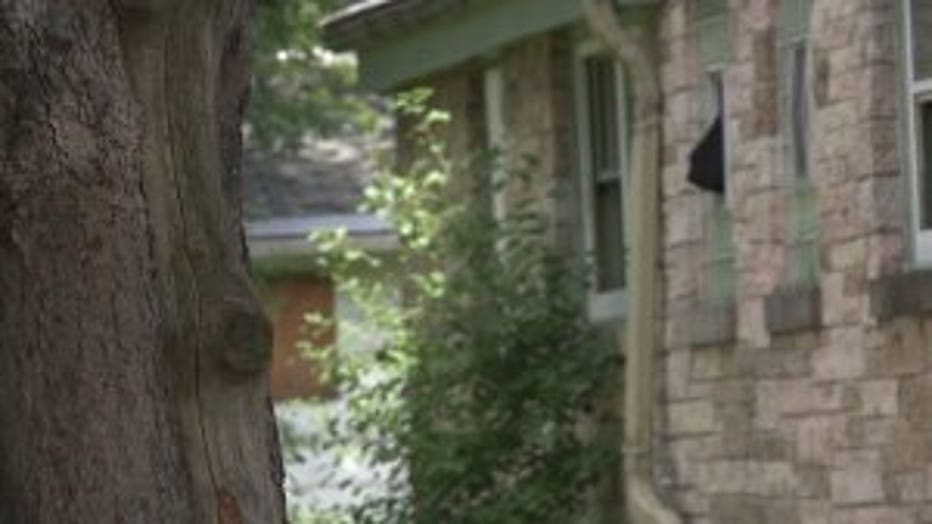 Police say Hooks had a woman, 19, tied up in the basement for sex at a home on Milwaukee's northwest side in the fall of 2016.

According to a criminal complaint, Hooks -- then 19 years old -- came to live at the home in order to care for the 69-year-old homeowner. The victim told police "soon after, people started showing up and taking over the house," including Hooks.

"Some guys come in -- they push right in and they start going around," the homeowner said.

Investigators said Hooks kept the woman locked up -- sometimes forcing her to wear a dog collar and stay in a dog cage. The victim said she was able to escape when Hooks left the house for a court appearance.