Man leaves Irish waiter $750 tip so he can bring his family home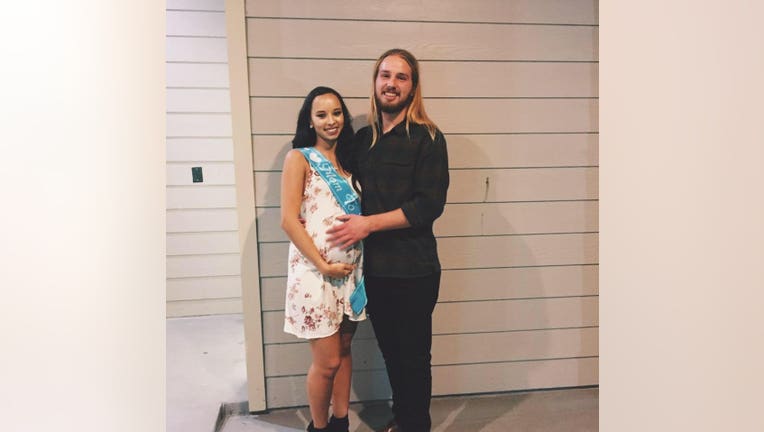 article


HOUSTON – An Irishman working at a Texas restaurant received a whopping $750 tip from a diner who wanted to help him get home over the holidays.

The waiter, identified by the Irish Mirror as 22-year-old Ben Millar, wants his family back home to meet his girlfriend Taryn Keith and their son, Killian, once Taryn gives birth, Keith said on Facebook.

"My boyfriend got this tip last night at work," Keith wrote in the post. "Thought I would share it to show everyone that's there is not only hate out there. Truly blessed."

Keith said the customer who left the tip asked Millar where he was from after hearing Millar's accent, and told him, "I was just in Ireland over the weekend for a concert."

Millar jokingly replied, "I wish I could go back there for the weekend to visit my family," but didn't think anything of it and kept serving him before finally dropping off the check.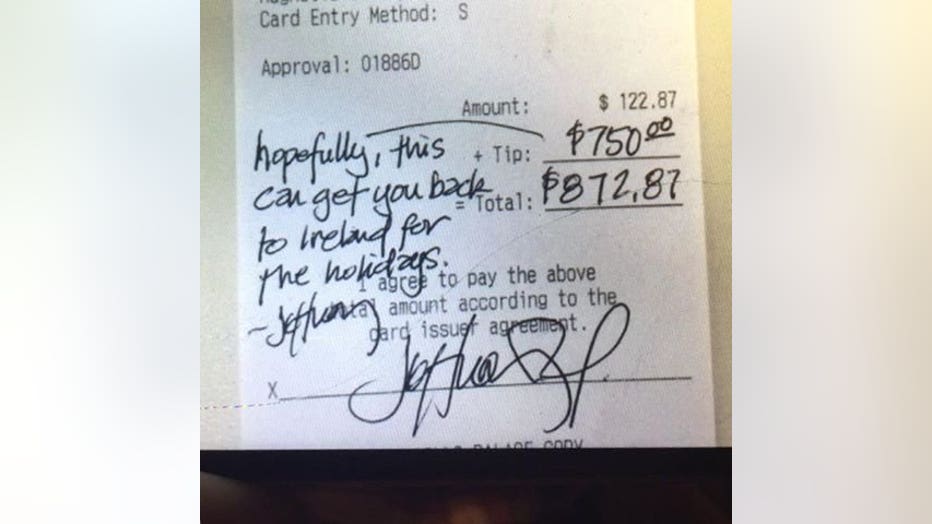 Keith posted this photo of the massive tip that Millar received. (Courtesy: Taryn Keith)


With tip and tax included, the customer left $872.87 along with the message, "Hopefully, this can get you back to Ireland for the holidays."

He left so quickly Millar never even had a chance to thank him.

While the couple say baby Killian won't arrive in time for the winter holidays, they are planning a July trip to Ireland instead.