Man falls from escalator at Miller Park; lands on roof of Bernie's Chalet


MILWAUKEE -- Milwaukee police say a 30-year-old Illinois man fell from an escalator inside Miller Park during the Brewers game on Saturday night, April 9th.

According to police, the man was leaning on the handrail of the escalator when he lost his balance. He fell and landed on the roof of the Bernie's Chalet shop -- in the left field area of the ballpark.

Kyle Mikolajczyk came upon the rescue.

"Two outs, bottom of the ninth and the Brewers were trying to make their comeback. Pretty big crowd. Everybody was exiting," Mikolajczyk said.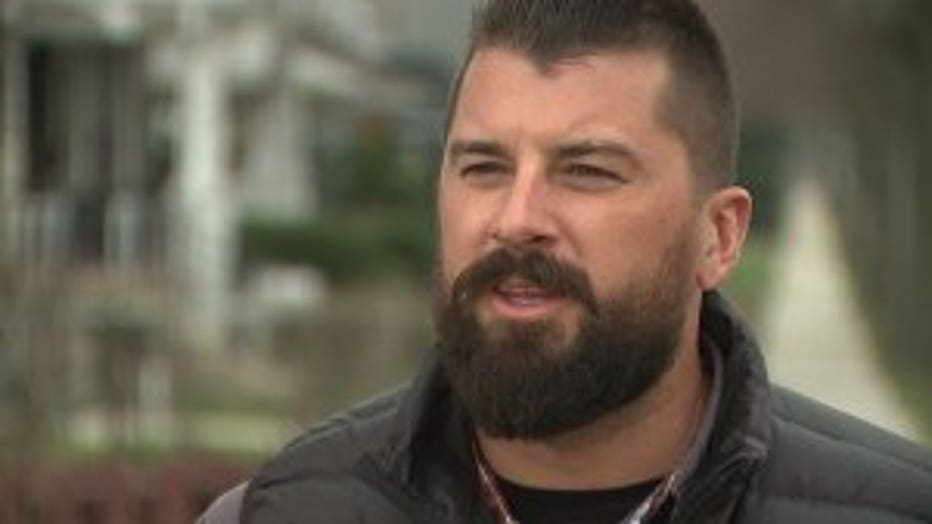 Mikolajczyk, from California, joined the crowd of those exiting the ballpark. He stopped when he saw the emergency crews.

"Personnel were making their way up to him, so it looked like a pretty hard scene to secure," Mikolajczyk said.

Mikolajczyk snapped the photo you'll see below.

"You can clearly tell he's on top of Bernie's Chalet. He's kind of lucky he didn't roll off it," Mikolajczyk said.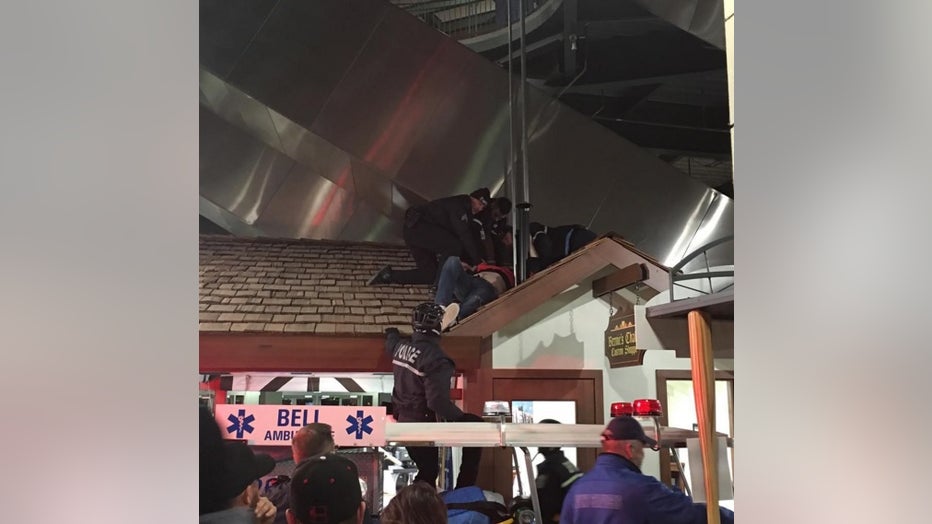 Paramedics with Bell Ambulance had to climb onto the roof to administer first aid.

The Illinois man was conveyed to a hospital and was being medically evaluated. Officials say his injuries are not believed to be life-threatening.

Mikolajczyk said he couldn't help but watch the rescue.

"I work for the U.S. National Forest Service. It looked like a pretty tough scenario. They did a really god job of securing the scene. To be honest, he's lucky that he landed on the Chalet. It was a another 10 to 15 feet down to the ground," Mikolajczyk said.

The Brewers continued their series vs. the Astros on Sunday.

FOX6 News spoke with fans who said this incident wasn't the first time they've heard of someone being injured during a Major League ballgame.

"You have to be ready for anything when you go to a game, any kind of pro game -- baseball, football. Things happen. It's unfortunate when they do, but you just have to keep your eyes open," one fan said.