Man charged in knife fight at Union Grove Family Restaurant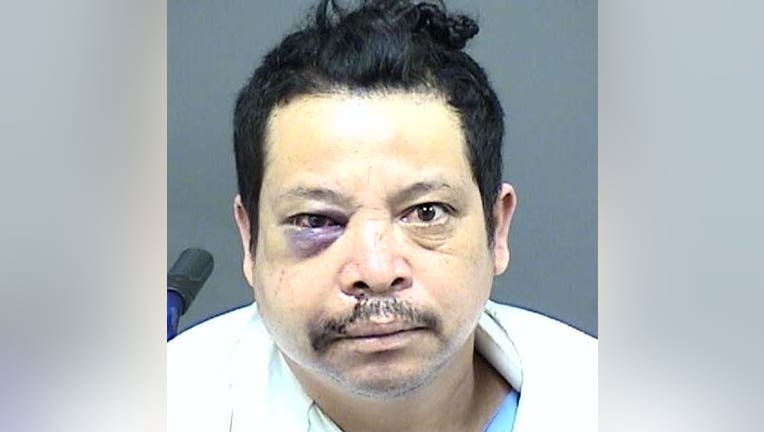 UNION GROVE (WITI) -- Police have charged 45-year-old Simon Barrueta in connection with a knife fight that broke out at the Union Grove Family Restaurant on Saturday, May 11th.

Barrueta faces one count of first degree recklessly endangering safety, one count of aggravated battery and one count of disorderly conduct, use of a dangerous weapon.

The criminal complaint in the case says Barrueta and another man, both of whom are cooks at the restaurant got into a fight. The complaint says Barrueta came into the kitchen, grabbed the man's neck and put a knife to his throat, telling him that he was going to die.

The complaint says the two began fighting over the knife, at which point the other man got the knife away from Barrueta, and Barrueta was made to kneel on the ground and apologize to the man.

Another cook was said to have seen the whole thing.

The cook who claimed he was attacked by Barrueta said Barrueta had come at him before, and claimed Barrueta has mental issues.

That cook received stitches to a cut on his back, and also received a laceration to his forearm.

The complaint says Barrueta appeared to have a broken left arm and broken, bloody nose. He also received stitches for lacerations to his fingers and lip.

Another cook who witnessed the fight told officials Barrueta had been drinking on his two-hour break. That man told officials that after the fight, he took the knives to the kitchen area and stacked them there.