Man charged after investigation into alleged child abuse led to discovery of pot, pills in home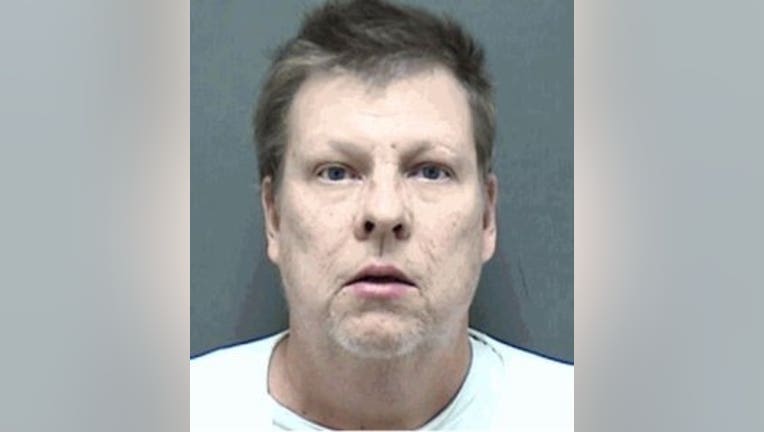 UNION GROVE -- An investigation into alleged child abuse led to multiple charges against a Union Grove man -- after investigators discovered drugs in his home.

56-year-old Thomas Jones of Union Grove faces eight criminal charges:


According to a criminal complaint, on November 3rd, investigators were called in to assist with a potential child abuse case at an elementary school where a 10-year-old boy indicated he was being abused at home.

The complaint says the boy indicated he "did not want to go home" because "Thomas is going to hit him" and "he is going to have to hide when he gets home to avoid being hit." The boy told investigators "Thomas yells at him, flips him off, is mean to him because he doesn't work fast enough, punched him in the head multiple times, and punched him in the back, stomach and sometimes poked him in the spine with a pencil eraser." On November 2nd, the boy said "Thomas got mad because he was looking at his mother's computer in her office," instead of cleaning up. He said "Thomas called him a loser," so he called Thomas a loser back and "Thomas hit him in the side of the head and told him to get to work."

Prosecutors say the boy told investigators Thomas smoked "pot" downstairs in the home, and said he'd been present when Thomas was smoking.

Investigators spoke with the boy's mother, Thomas' wife. The wife indicated Thomas "had been abusive with her for most of their 20-year marriage," and said she saw Thomas hit the boy on November 2nd. She said she felt "the hitting of the boy was over the line and abusive." She indicated Thomas would also sit on the boy until he would start to cry, and said "she often has to physically remove Thomas" from the boy.

According to the complaint, she told investigators Thomas had seven marijuana plants in the basement, and that he smokes in the basement with their teenage daughter present.

Thomas Jones was taken into custody at his home.

Investigators searched the home and discovered marijuana plants in the basement, and a dish on a table with a green leafy substance in it. A bong was also discovered, along with other items used to smoke marijuana. Inside some diaper boxes stacked in a basement cabinet, investigators found "numerous gallon-sized bags of marijuana" -- eight boxes filled with bags, along with "numerous pills packaged in plastic bags and cigarette wrappers," and pill bottles with the name Thomas Jones, and the name of his wife.

A rifle was found in the room where investigators believe Jones smoked marijuana. A shoe box in that room was found to contain baggies filled with marijuana.

The complaint indicates the green plant material tested positive for marijuana, and the below pills were found in the home:


Mushrooms and an unknown powder were sent to the Wisconsin State Crime Lab for analysis.

Jones made his initial appearance in court in this case on November 7th. Probable cause was found for further proceedings, and a preliminary hearing was set for November 15th.

Cash bond was set at $30,000.