Man accused of driving truck naked, slamming into squads wants a new lawyer
WAUKESHA COUNTY -- 21-year-old Leif Erickson -- accused of driving a pickup truck naked -- and leading police on a pursuit wants a new lawyer. Erickson was in court Wednesday morning, April 13th, where he asked the judge for a new attorney.

A hearing has been set for April 25th to address appointment of new counsel.

Erickson appeared in a Waukesha County courtroom on August 21st for his preliminary hearing. The court ruled there was enough evidence to send the case to trial.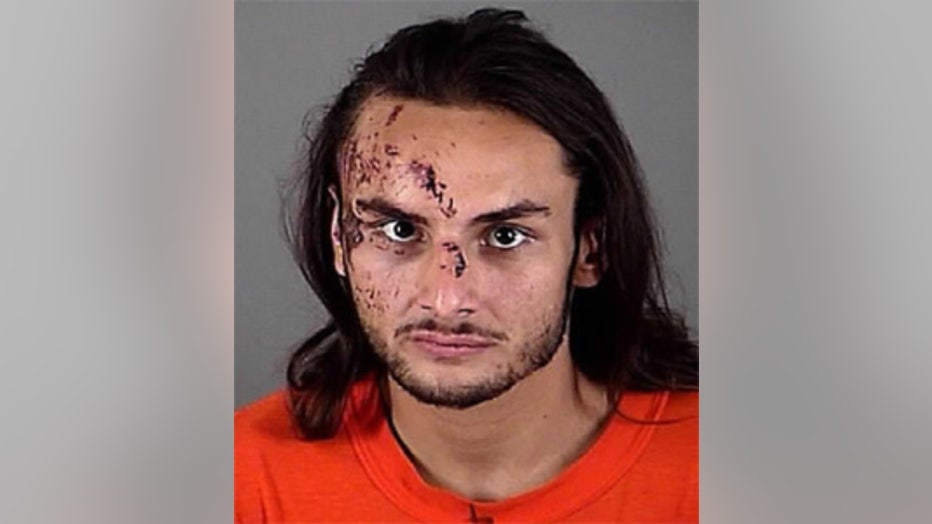 Erickson faces the following criminal charges — which were filed on August 14th:


According to the criminal complaint, two officers were parked in marked squads at the Haertle Field parking lot around 7:45 p.m. on August 11th when Erickson crashed through a chain link fence — and struck one of the squads. The complaint indicates one of the officers "exited his squad and ordered the defendant to turn the vehicle off, but the defendant ignored these commands and rapidly accelerated over the fence and out of the parking lot."

A brief pursuit ensued — and the complaint says "the defendant reached speeds of approximately 70 m.p.h." The complaint indicates Erickson continued through a stop sign without stopping, struck a curb multiple times and eventually lost control of his vehicle. Erickson then "continued driving without making an attempt to stop." When he approached a traffic light at Sunset and Oakdale, the complaint says Erickson  "slammed on his brakes, which caused the vehicle to spin 180 degrees." One of the officers then stopped, exited his squad and drew his firearm. But the complaint says the officer saw Erickson "look directly at him and then accelerate forward toward the officer's squad."

The pursuit dragged on reaching speeds of between 80 and 90 miles-per-hour. Eventually, Erickson "turned into a parking lot and lost control of the vehicle." The officer saw the truck "flip and become airborne." The officer believed the defendant was ejected from the truck and "was completely nude as he walked away."

The complaint says the officer drew his firearm — and ordered Erickson to the ground. He first complied. But moments later, he became uncooperative, stood up and ignored the officer's commands. The complaint says "officers utilized a less lethal bean bag round, which struck the defendant in the back." He was then taken into custody.

According to the criminal complaint, Erickson later "admitted to officers that he had taken two hits of acid approximately four hours" prior to this incident. Erickson was also cited for operating while intoxicated, first offense.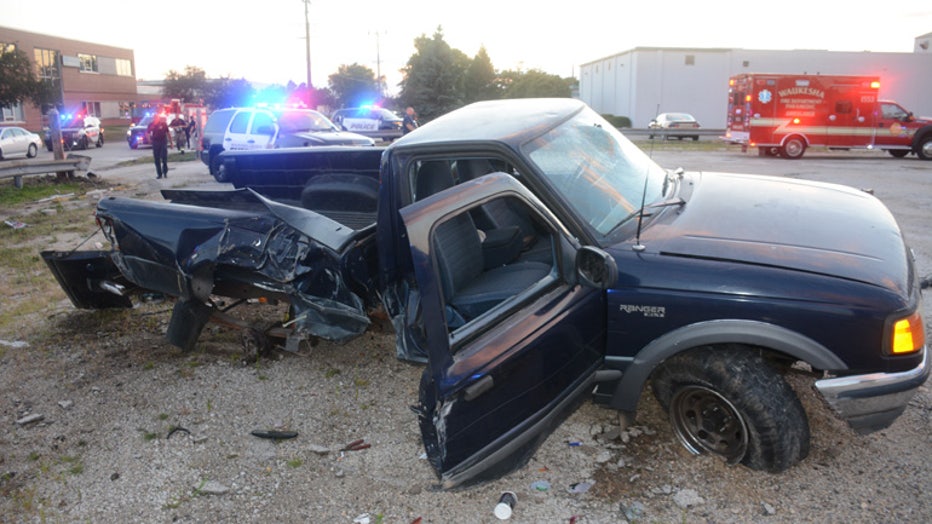 Pickup truck rolls over after ramming squad cars


Monitor FOX6 News and FOX6Now.com for updates on this developing story.