Man accused of driving drunk and wrong way on I-43 in Greenfield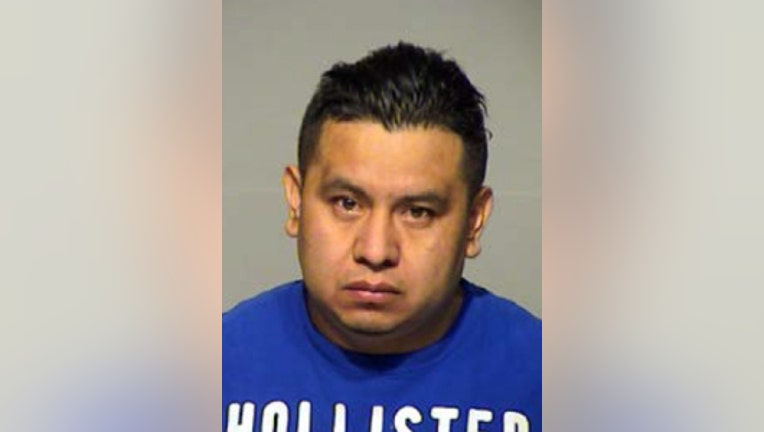 MILWAUKEE (WITI) -- A 38-year-old Milwaukee man was arrested for allegedly driving drunk on Thursday, May 21st.

Officials say they responded to calls around 1:45 a.m. about a vehicle traveling eastbound in the westbound lanes of I-43 near S. 60th Street in Greenfield. The callers reported that the vehicle nearly struck at least three other vehicle head-on.

A witness reported that the vehicle turned around on the freeway and got off on the S. 76th Street off-ramp.

Officials say the driver pulled over and tried to walk away from his vehicle as a Milwaukee police officer approached.

38-year-old Armando Espinoza-Hipolito was arrested for DUI-1st offense, and a Class G felony charge of second degree recklessly endangering safety.  If convicted of the felony charge, he faces up to 10 years in prison.  Espinoza-Hipolito did not have a valid driver's license.

Additionally, the Milwaukee County Sheriff's Office has been notified by Immigration and Customs Enforcement (ICE) that their records indicate that Espinoza-Hipolito has been previously deported not once, but twice, from the United States.  Their records do not show that his third appearance in the United States was done through legal channels. ICE has placed a hold on this illegal alien.  He will be kept at the Milwaukee County Jail pending his drunken driving and felony second degree recklessly endangering safety charges and further deportation action.