Man accused of breaking into, stealing from vehicles in multiple jurisdictions charged in Racine Co.
RACINE COUNTY -- A 25-year-old Franklin man is facing charges filed in two separate cases in February out of Racine County. He is accused of breaking into unlocked vehicles in multiple jurisdictions in Wisconsin and northern Illinois -- and stealing items from them.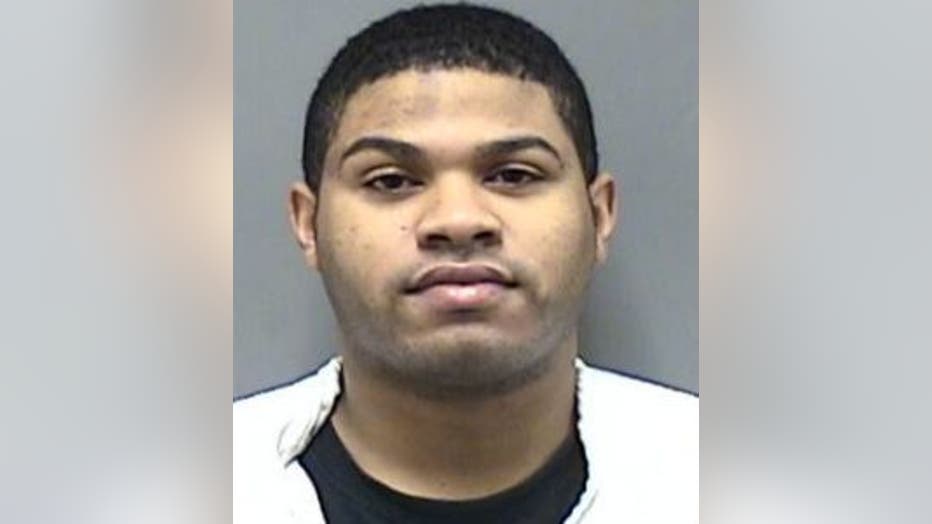 In the first case, filed on February 19th, Travis Mcdade faces two counts of concealing stolen property (less than $2,500) for alleged incidents on December 21st, January 26th, and February 17th in Caledonia.

According to the complaint, a victim told Caledonia police his vehicle was broken into on December 21st on Lone Elm Drive in Caledonia. The victim reported several items were removed -- including a briefcase, a GPS device, an FM transmitter, a four-port cigarette adapter, USB cables and some paperwork.

On February 17th, Caledonia police learned from the Lindenhurst, Illinois Police Department that Mcdade had confessed to having broken into several homes and vehicles, and to stealing items from both in the Racine area.

Mcdade's vehicle was collected as evidence in Illinois, and several items belonging to a Caledonia man were recovered.

That Caledonia man told police the items were stolen from his work truck on January 26th -- including his wallet and a Garmin GPS device. The victim reported his gas card has been used on two separate occasions without his consent. The Garmin was determined to have been sold at "Pawn America" by Mcdade.

In a separate case, Mcdade is charged with two counts of misdemeanor theft for incidents that happened on January 12th in Racine County.

Racine County Sheriff's officials were dispatched to a home on Long Lake Road in the Town of Norway for a report of a theft from a motor vehicle. The vehicle's owner said she noticed the vehicle's passenger side door was open, and when she looked inside, she noticed her wallet was missing. When she called her credit card company to report a stolen card, she was notified that more than $400 had been charged to her card. She learned the credit card was used to purchase two gift cards at a Speedway gas station.

Surveillance cameras at the Speedway gas station captured the purchase of two $200 gift cards using the victim's credit card.

The suspect was clearly seen on video, and noted to be a black male, between the ages of 25 and 30, standing approximately 6'2" tall and weighing 225 pounds.

Later on January 12th, Town of Norway police were dispatched to a home on Richard Drive for a report of a theft from a vehicle. A victim reported she noticed someone had rummaged through her vehicle, and a Garmin GPS unit was removed, along with $17.

On February 10th, Racine County Sheriff's officials learned from the Lindenhurst, Illinois Police Department that an individual had been taken into custody on suspicion of burglary to motor vehicles.

A still image of the surveillance video from the Speedway gas station was compared to a booking photo of Mcdade, and it was noted that the individuals matched.

Investigators learned a number of items were in Mcdade's possession when he was taken into custody -- including credit cards belonging to the Town of Norway victim, and the Garmin GPS unit removed from a vehicle in the Town of Norway.

Lindenhurst police interviewed Mcdade, and he admitted to stealing from vehicles "for about a month" in the Lindenhurst area. He said he had been stealing from vehicles because he "needed money for Christmas gifts" and indicated he would drive around and "look for unlocked vehicles."

The complaint says Mcdade is suspected in thefts in Franklin, Franksville, Oak Creek. Milwaukee, Waterford, Brookfield, Racine, Kenosha, Grays Lake, Illinois, Lake County, Illinois, and McHenry County, Illinois.