Man accused of attacking neighbors with sledgehammer


MILWAUKEE (WITI) -- A 26-year-old Milwaukee man is facing charges after he allegedly attacked a pregnant woman and her 10-year-old daughter in a neighboring residence while armed with a samurai sword and sledgehammer. The incident occurred on Wednesday, December 11th at 2628 N. 10th Street.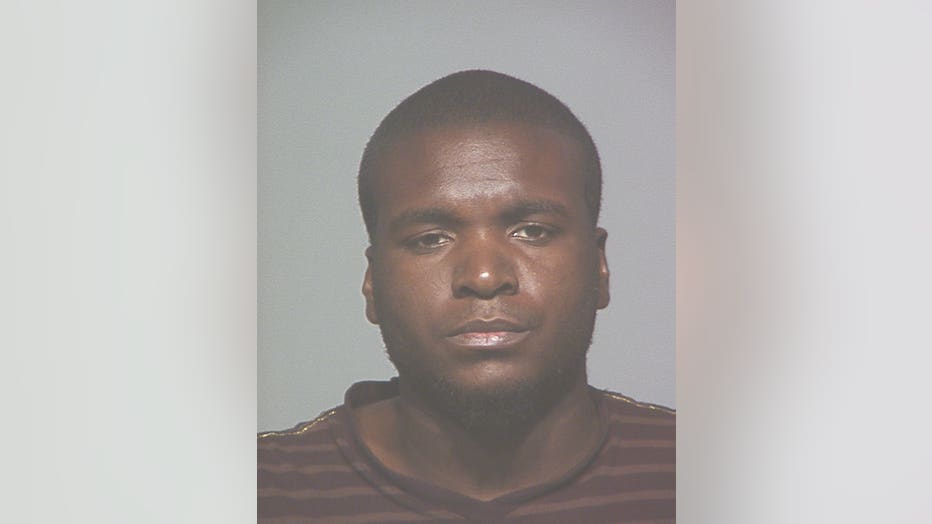 The accused, 26-year-old Malcolm Wright, is facing one count of first-degree recklessly endangering safety (use of a dangerous weapon) and one count of physical abuse of a child (intentional causation, high probability).

According to the criminal complaint, Wright's father witnessed him walk to the neighbor's house with a samurai sword on December 11th. The complaint indicates Wright approached the house and began striking the door as if he was trying to get inside.

After hitting the door multiple times, Wright allegedly went back to his own residence and retrieved a sledgehammer before returning to the neighbor's home. The complaint indicates Wright then began to hammer on the neighbor's door until it slammed open.

According to the criminal complaint, Wright then entered the neighbor's home and struck a child sleeping on a couch in the living room. The child's scream prompted the mother to enter the living room. At that time, Wright allegedly struck the child's mother several times in the chest, back and head with a hard object. The woman was seven months pregnant.

Shortly after the incident, Wright's father told police he saw his son exit the neighbor's front door with the sledgehammer still in his hands. At that time, Wright's father yelled to his wife to call police.

When police arrived on the scene, Wright turned over the sledgehammer, which was covered in a red substance that appeared to be blood, according to the complaint.

According to the criminal complaint, the child was transported to Children's Hospital for a contusion/laceration to the right cheek and left eye. Due to the nature and shape of the wound, officials believe the victim was hit with the samurai sword at least twice, according the complaint.

The child's mother was transported to Froedtert for several fractured rips, broken bones in her face, a severe cut to her left ear, a swollen eye, a deep cut to her right elbow, which caused the bone to be exposed, and several lesser cuts to her forearm.

FOX6 News has learned the pregnant woman was forced to deliver her child prematurely as a result of the attack.

The criminal complaint does not indicate what prompted the attack. However, Wright's father indicated to police that his son is violent and has mental health issues.

Amanda Hester is now caring for her grandchildren while her daughter, who was the pregnant victim in this case struggles to recuperate.

"The way he did this family is ridiculous. Her face was disfigured. Her arms was in slings and she had cuts," Hester said.

FOX6 News spoke with Wright's father, Andrew Wright, who said everything happened so quickly.

"I was in the process of putting my clothes on and I told my wife to call the police. By the time I got my clothes on, he was running back out there again with the sledgehammer then he commenced to beating on the door. I`m not going to (expletive) with him with a sledgehammer in his hand! He bust in -- got in there right quickly. Next thing he was coming back out and said 'well Daddy I'm sorry. Me and my wife are very sorry for the family and praying for the family. All he knows is he was hearing voices and those voices were telling him certain things,'" Andrew Wright said.

Wright's father says he believes Wright suffers from schizophrenia and bipolar disorder.

Wright says he is upset with the incident, saying he has tried for years to get his son help for his mental issues.

"He was in and out of the mental institution. They would treat him and release him. They tried to do stuff for him, but it just didn't happen. They didn't hold him long enough. He is going to be serving time somewhere, but hopefully it's somewhere he can get some help," Andrew Wright said.

Wright's father says at times, he was even fearful of his son, and tried to keep the doors locked in the basement where his son stays.

Wright was taken to the Milwaukee County Mental Health Complex following his arrest.

If convicted, Wright could face up to 25 years in prison.