'Makes me feel good:' We Got This group of volunteers clean up Milwaukee streets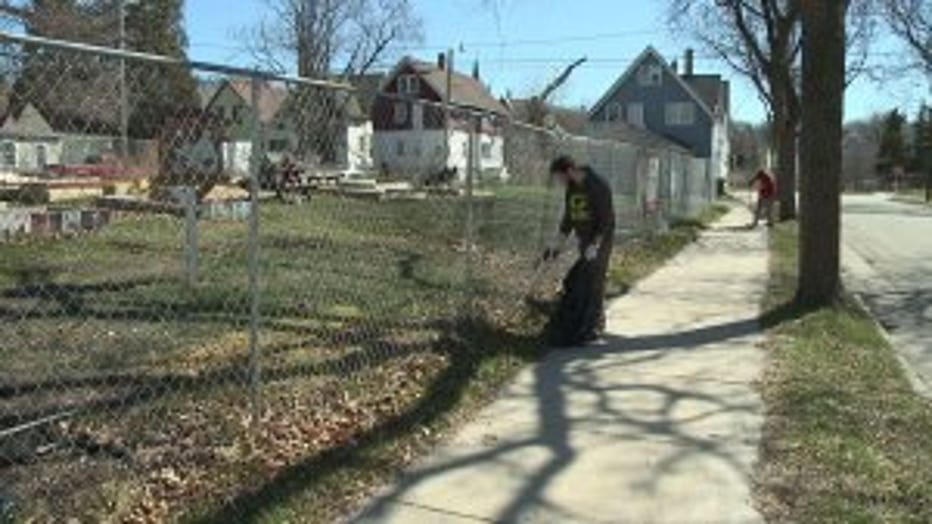 MILWAUKEE -- Putting the 'neighbor' back in the hood. One Milwaukee organization aimed at mentoring young boys hit the streets in an effort to help build a sense of community on Saturday, April 28.

Sweeping the sidewalk near 9th and Ring, Omarion Outlaw arrived to the "We Got This" community garden early; not once brushing aside his responsibility.

"It makes me feel good," Outlaw said.

He is one of several teens being mentored by Andre Lee Ellis -- the founder of We Got This Milwaukee during the Great American Cleanup.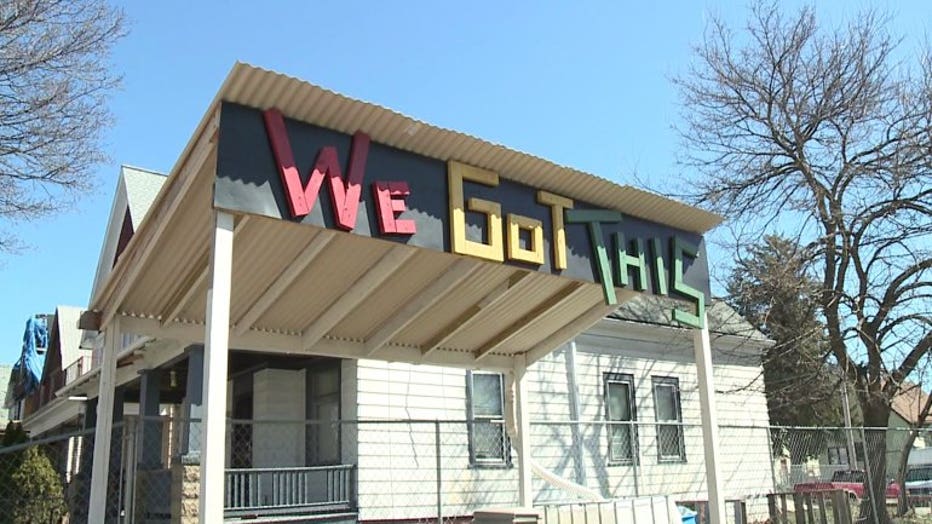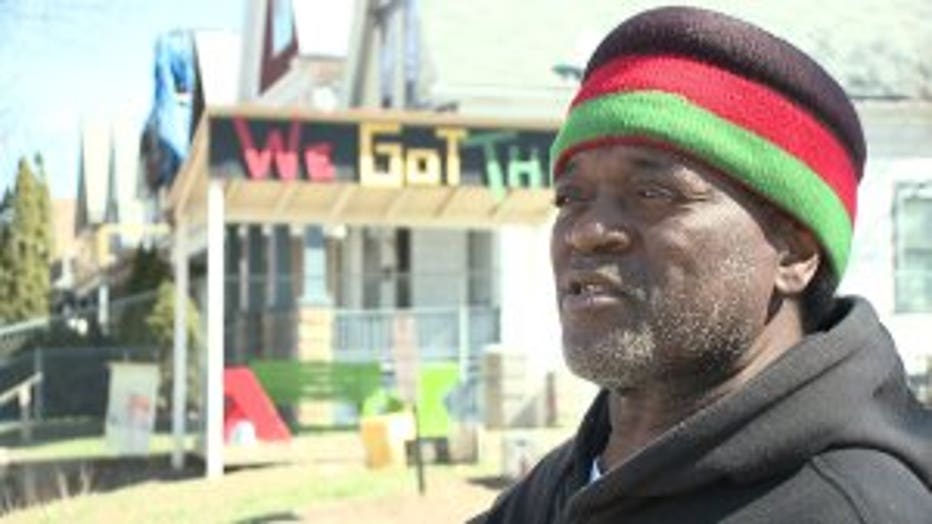 "I thought young men need older men to teach and share with them what responsibility is to family and community," Ellis said.

The small group is preparing for a big project happening over the next couple of months at the community garden.

"They learn how to grow the food and by growing their own food you contribute to healthier attitudes and healthier lifestyles," Ellis said.

Ellis' vision for a healthier and safer community continues to expand. The organization recently purchased a lot right across the street from the garden.

"That is going to a become a fruit orchard," Ellis said.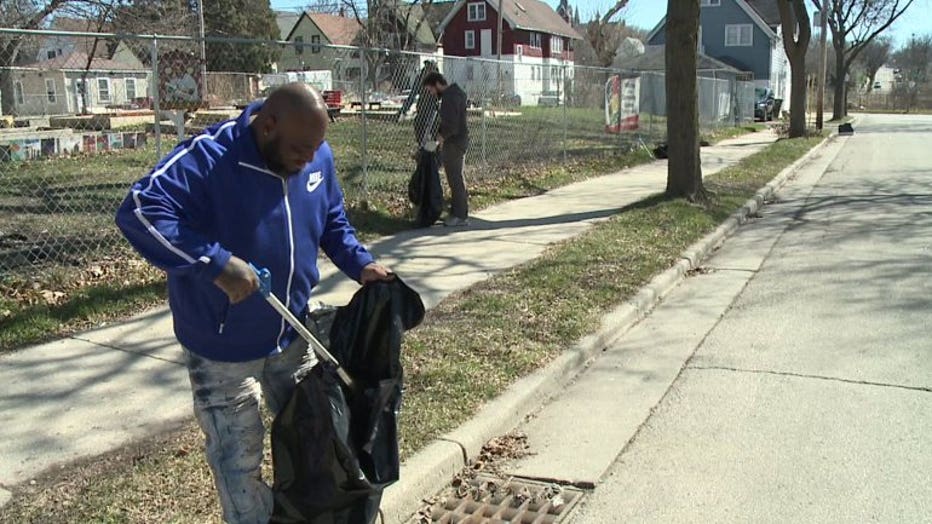 The preparation began Saturday morning by cleaning the garden and surrounding neighborhood.

"Show what happens when the blocks are clean and the streets are clean...how trouble seems to dissipate," Ellis said.

Helping rid the streets of a landscape of garbage.

"Picked up all the trash, went inside fences," said Mike Taylor, who helped to clean up.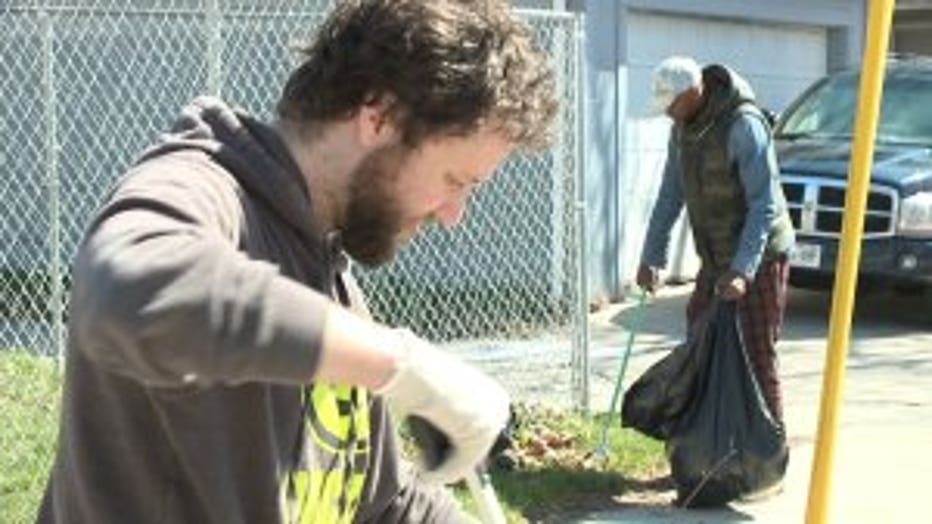 Mike Taylor -- a professional athlete makes sure to return to the city and give back.

"There is a lot of great going on in these communities and if we can just it together and work together that how we bring positivity back to the city," Taylor said.

Creating a sense of pride that can grow from a little effort.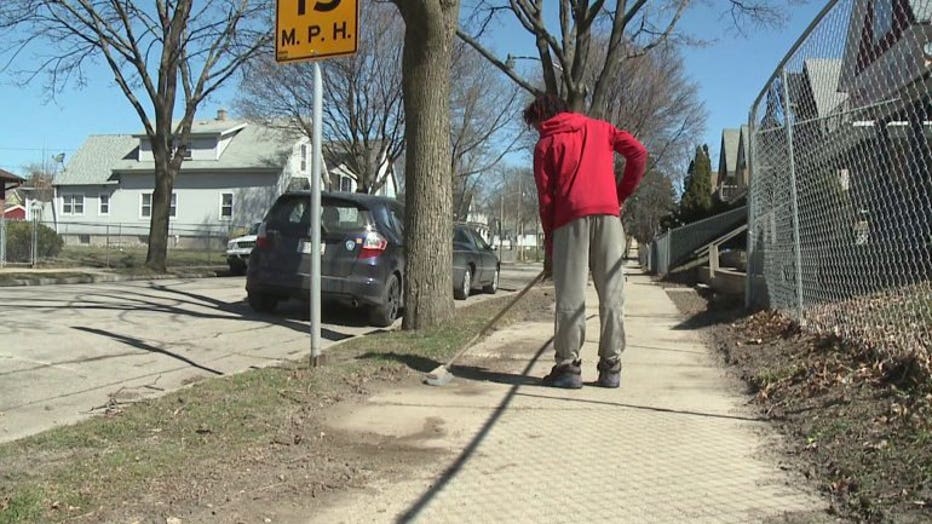 "It can be inspiring and it can be transformative," said Robin Christiansen, who helped to clean up.

The program where boys and teens receive $20 for cleaning, landscaping and gardening work resumes in June.