Looking for answers: Friend of woman found dead in car says she's "never heard of her going to that area"


MILWAUKEE (WITI) -- FOX6 News has learned more about the woman found dead in a car Sunday near 95th and Silver Spring Rd. Police have released few details but friend who we spoke with said they had been trying to contact the victim since Saturday but got no response.

The group of girls, who should be celebrating a special occasion today -- instead, are in mourning.

"She wanted to do something with me for my birthday and I haven't heard form her and she was my baby's godmother," said Precious Sprewer, victim's friend.

Choked up and fighting back tears, Sprewer grieves for her best friend.

Her worst fear was confirmed when she saw the green vehicle, belonging to 24-year-old Keanna Moore being towed from behind an apartment complex.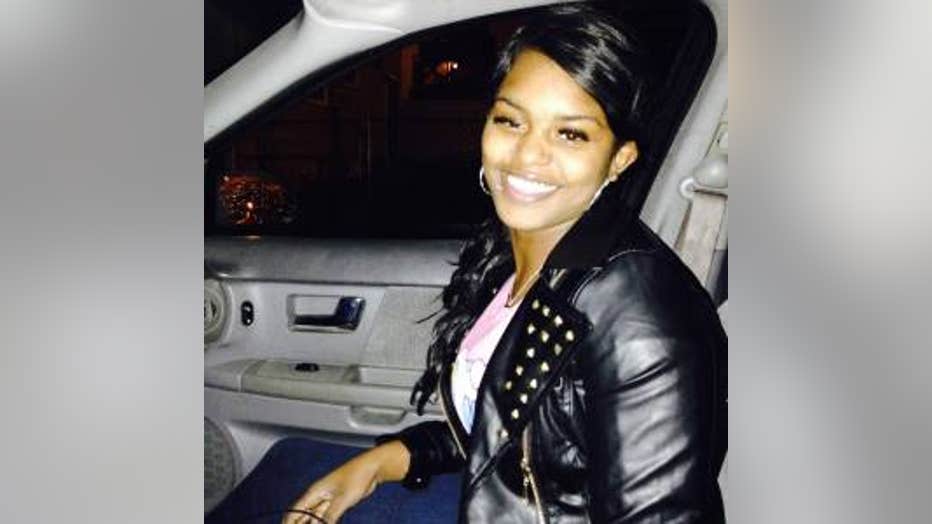 "I seen the car from there on they said she was gone," said Sprewer.

Words no one wanted to believe.

"It's very unexpected," said Sprewer.

Police say the victim who died of an apparent gunshot wound was found inside the car on Sunday, December 14th. Just one day after being seen by close friend and neighbor, Shaina Young.

"I seen her Saturday morning at 8:00 I seen her leaving. I myself have been looking for Keanna for two days, I've been calling, texting, knocking on her door -- not getting no response," said Young.

Her friends say they're confused. They're trying to understand why the victim was by that apartment complex in the first place.

"Never heard of her being in that area, never heard of her knowing somebody in that area, never heard of her going to that area," said Sprewer.

With no answers, they focus on something they do know -- happy times with the victim.

"Goofy, joyful, always a happy person. She gave us all life, and she lifted us all up," said Young.

As they watch home videos of her playing with her kids at a party, they can only think of the three young children she left behind.

"She loved everybody, especially her babies," said Young.

The victim's children are ages 6 and under.

FOX6 News is told there will be a fundraising event to help make the transition a little less painful for the kids.

Donations will be accepted at the Praise and Skate gospel event this Friday, December 19th, at Waukesha Skateland.

Related links:

"It's just a bad situation:" Woman found dead in car on Milwaukee's northwest side