"Like a bomb went off:" 2 dead, 1 missing after explosion at mill in Cambria


CAMBRIA — Recovery crews searched a mountain of debris for two workers on Thursday, June 1st, following an explosion at a corn mill plant that killed at least one person, injured around a dozen others and leveled parts of the sprawling facility in Cambria in Columbia County. The body of one of the workers was pulled from the wreckage shortly before 6 p.m. Thursday. The massive search and rescue operation continues in a building that may still be collapsing.

"It was like a bomb went off, and right away, everything was just pitch black. Power's out everywhere," Rodney Ashcraft said. "My wife screams 'it's on fire! It's on fire!' So we come around the back, and you could see flames shooting way up high."

Sixteen employees were working when the blast was reported around 11:00 p.m. Wednesday at the Didion Milling Plant in Cambria, a small community about 45 miles northeast of Madison, in Columbia County.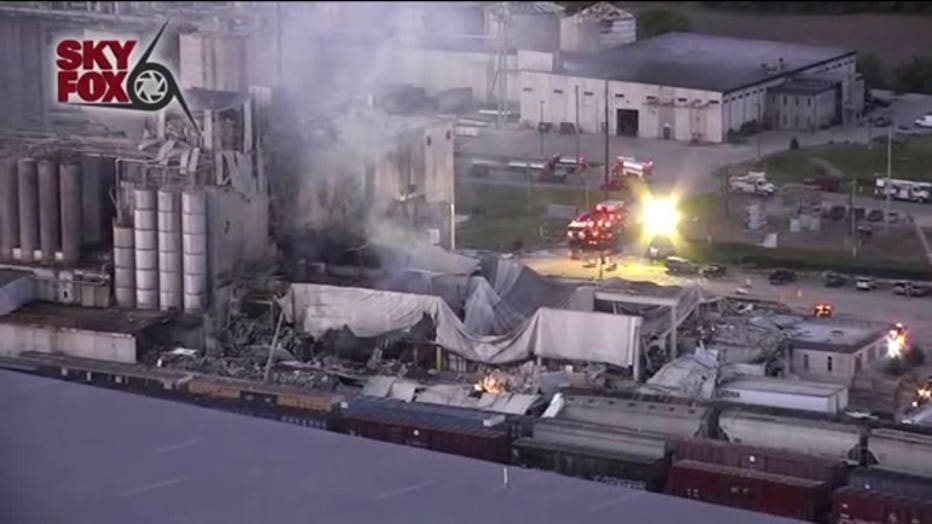 Explosion at mill in Cambria


Two employees who were injured were treated and released. Eleven were taken to hospitals by ambulance, Med Flight and Flight for Life.

Two people were killed, officials said, and one remains missing Thursday evening.



"This is very difficult for everybody that's been there, including the families that stand for hours waiting for some type of information," Columbia County Sheriff Dennis Richards said.

Neighbors described a second explosion after the initial explosion.

"We thought it was a bomb or something. We really didn't know what to expect. Right here at your back door. You don't think stuff like this would happen," Ashcraft said.

Officials are not giving up hope on the one employee still unaccounted for, but their work is tough. The building is still not stable. Specialized crews with dogs have made their way inside.

Much of the difficult work is being done by members of the community who have lost sleep and friends.




"Cambria may be small in size but we have an unbelievable heart and that's shown," said Cambria Fire Chief Cody Doucette.

 




Didion Milling's VP of Operations, Derrick Clark issued this statement Thursday:

"On May 31 at approximately 11 p.m., an explosion occurred at our milling operations located in Cambria, Wisconsin. The cause of the explosion is not known.

At this time, the safety and security of our employees is our top priority. The injured employees have been transported to local hospitals. First responders report one fatality, and there are two employees missing. We cannot release names at this time.

Over the past 44 years, the Didion team has grown to be a close knit family, and we ask for your prayers during this difficult time. Didion continues to work with local law enforcement agencies, fire departments and emergency medical services, and we are grateful for their support.

We will continue to update you as we learn more."

The cause of the blast remained unknown as of Thursday night.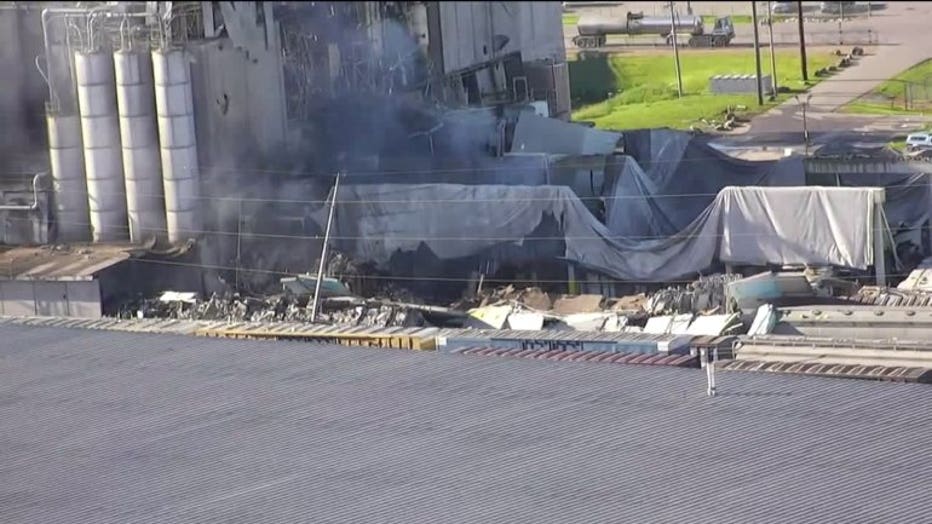 Explosion at Didion Milling in Columbia County


There were 23 fire departments, two Med Flight responders, two 2 Flight for Life responders, eight EMS services, four police departments, county and state departments, Red Cross, Salvation Army and other entities that rendered assistance.




Didion Milling was reprimanded by federal safety inspectors six years ago for not taking precautions against dust explosions, which are a major hazard in handling grain, records show.

The plant processes corn for ethanol and other uses. A review of online OSHA records shows the plant was cited in January 2011 for exposing its workers to dust explosion hazards. The records state that plant filters lacked an explosion protective system.




The agency ordered the mill to correct the problem by April 2011. The records show Didion paid a $3,465 fine and the case was closed in September 2013. OSHA hasn't cited the plant for anything since, the records show.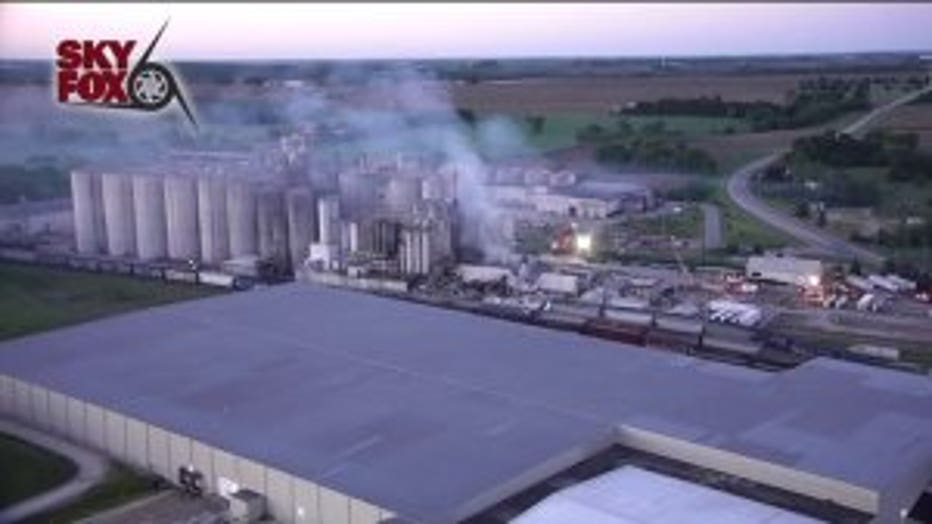 Explosion at mill in Cambria


Dust explosions are a serious problem in handling grain, according to the U.S. Agriculture Department. There were five grain dust explosions in the United States last year and two of the incidents resulted in fatalities, Purdue University said in an annual report. Keeping facilities clean of dust and equipment in good working order to reduce the possibility of igniting the dust are critical to preventing explosions, the report said.

Dust explosions can occur when high concentrations of dust particles are suspended in the air in a confined space during grain handling and a spark from something like a cigarette butt ignites it, according to the USDA's website.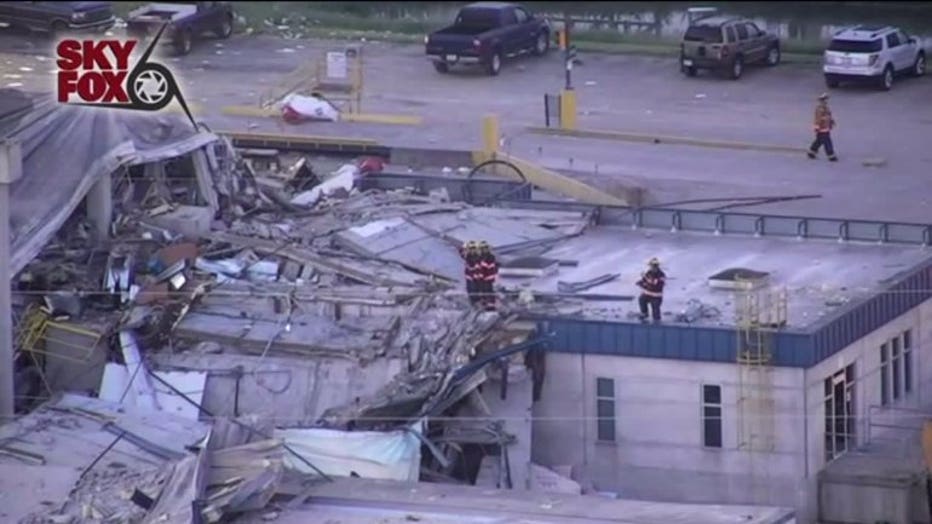 Explosion at mill in Cambria


Emails sent to several Didion officials Thursday and a voicemail left for Vice President of Sales Jeff Dillon weren't immediately returned. A note posted on the company's website said the company would be closed until further notice.




Cambria Village President Glen Williams noted that the plant, in a community of about 770 people, is an economic anchor in the area.

"Quite a few of the employees live in the village and surrounding area. So it's going to affect the whole area. Not just the shock of the event, but the economic hardship to the families," Williams said.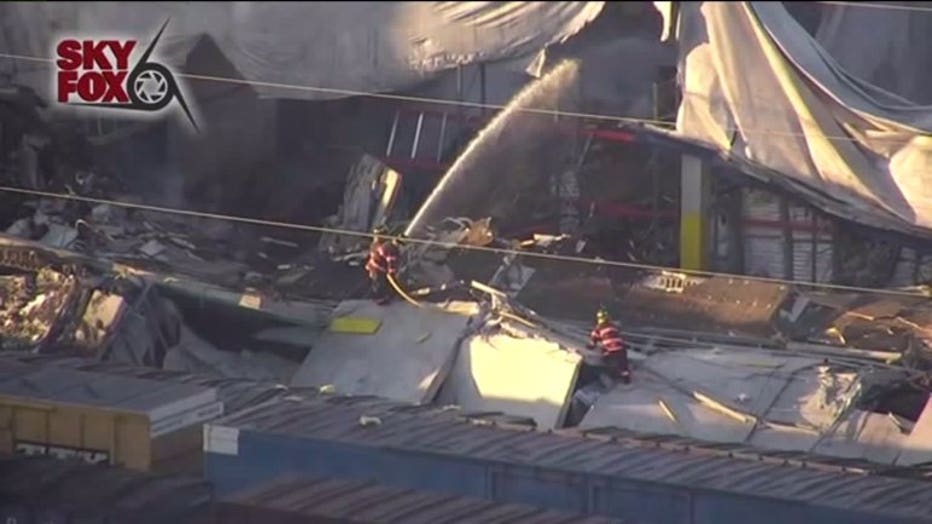 Explosion at mill in Cambria


Williams said the fire was contained by early Thursday and there were no evacuations in the area.

Schools in the Cambria-Friesland district closed Thursday because of the incident.

The district houses early childhood through 12th grade in one building about an eighth of a mile from the plant, Superintendent Timothy Raymond said. School officials wanted to be sure the danger was over on Thursday, he said. Classes were set to resume on Friday.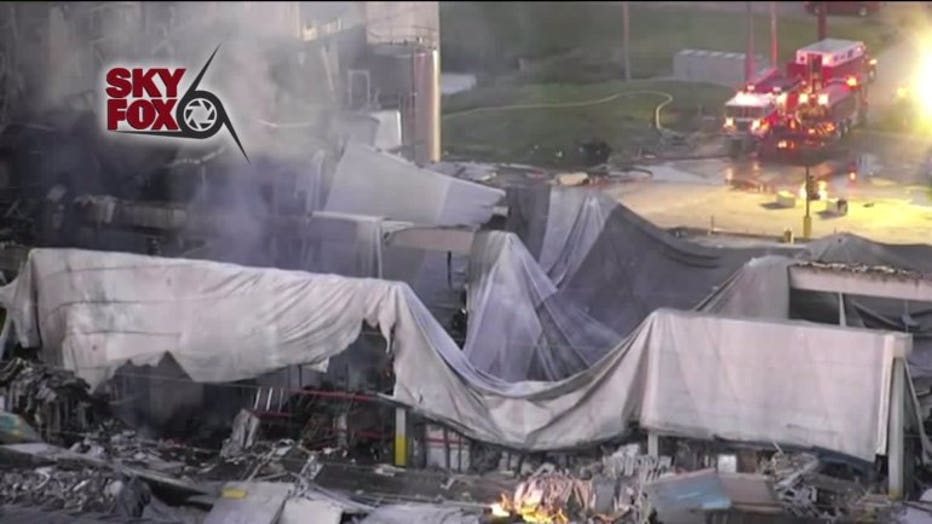 Explosion at Didion Milling in Columbia County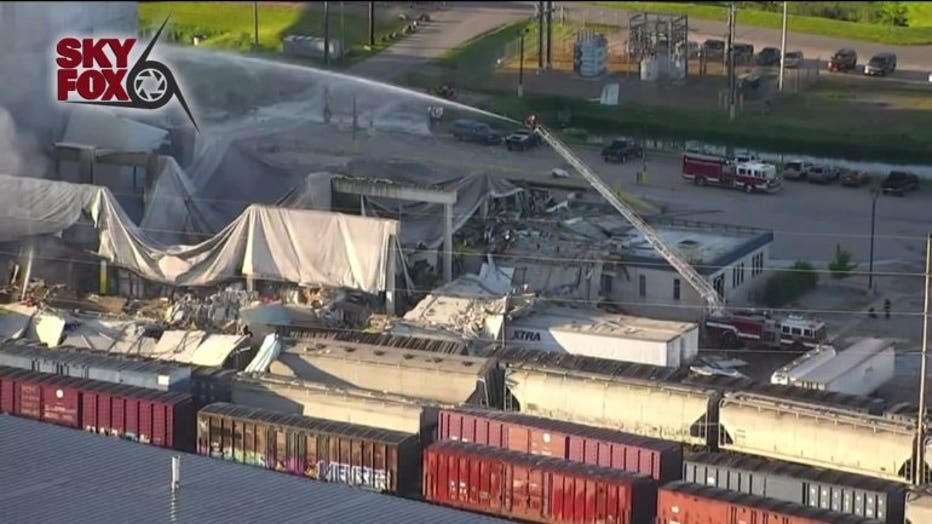 Explosion at Didion Milling in Columbia County


The company employs more than 200 people. It has offices and a soybean plant in Jefferson County to the southwest, the mill and an ethanol plant in Cambria and an oil packaging plant in Green Lake County to the north, according to the company website.

Brothers John and Dow Didion began Didion Milling in 1972 and construction on the Cambria corn mill was completed in 1991, according to the website. The company's corn products are used in brewing beer as well as in making chips, breakfast cereals, bathroom moldings, steel and ethanol.

Below is from Didion Milling's website:

"Didion Milling is a family owned agricultural processing business located in the heartland of Wisconsin. For more than 40 years Didion Milling has been storing, milling and transporting corn products, giving us the expertise that has helped us become a trusted leader in our industry today.  Our success is based on our ability to add value to corn, enhancing our customers operations and enriching the lives of our customers.  Our ethanol facility is a logical extension of our traditional business bringing us closer to unlocking the full potential of corn."

First Presbyterian Church, located at 121 W Florence Street in Cambria, held a community prayer service at 7:00 p.m. Thursday evening.

Additionally, the Columbia County Sheriff's Office has shared information about a fund for the victims:

Old Mill Foundation has set up a fund specifically for this purpose at the National Exchange Bank of Cambria.

Anyone interested in making a donation to help please send your checks to:

Old Mill Foundation Didion Benefit Fund
National Exchange Bank
118 West Edgewater Street
P.O. Box 338
Cambria, Wisconsin 53923


These funds will go directly to assisting those affected.







Explosion at Didion Milling in Columbia County

Monitor FOX6 News and FOX6Now.com for updates on this developing story.