"Let's go:" Family races to help burned workers after plant explosion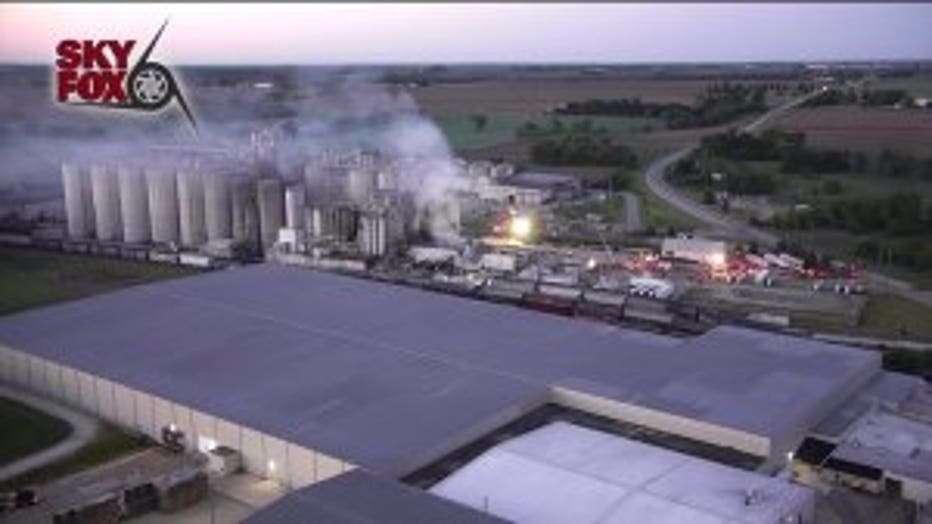 Explosion at Didion Milling Plant in Cambria


CAMBRIA -- An explosion at the Didion Milling Plant in Cambria in Columbia County late Wednesday, May 31st left at least two dead, two missing and more than a dozen hurt. Those who live in the area jumped into action, hurrying to the scene to try to help the victims.

Sixteen employees were working in the plant when the blast was reported around 11:00 p.m. Wednesday. Nearly two dozen fire departments and four police departments responded.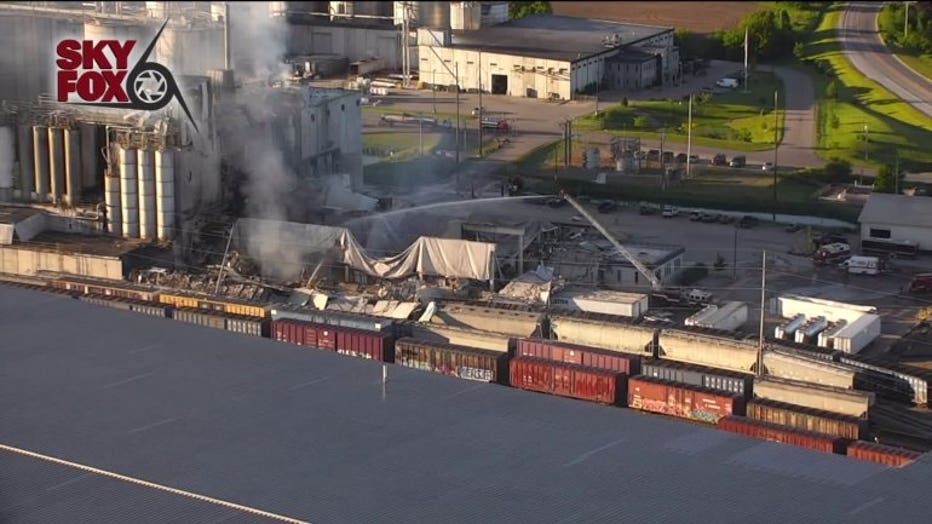 Explosion at Didion Milling Plant in Cambria


The Columbia County Sheriff's Office opened a reception center at the First Presbyterian Church located at 121 W. Florence Street in Cambria. The Red Cross has "Disaster Specialist" staff on site for people to talk to and receive assistance from. The church will be open until 10:00 p.m. Thursday and reopen at 9:00 a.m. Friday.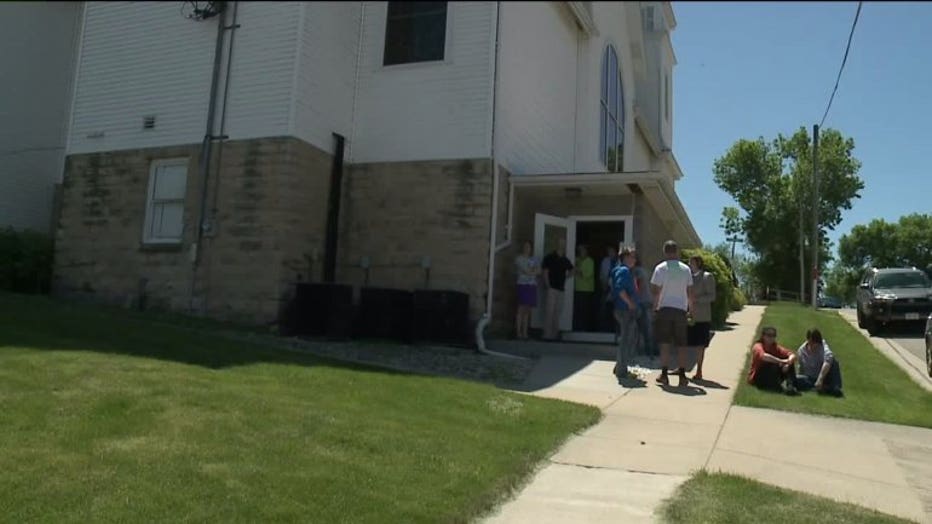 First Presbyterian Church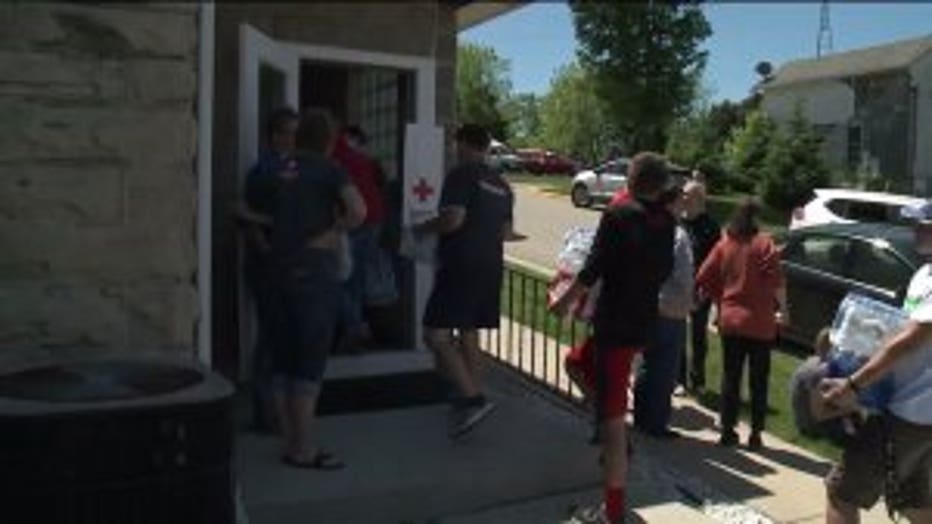 First Presbyterian Church


Chris Dunahee says his family lives three blocks from the mill. He says the blast rocked their home, causing the lights to flicker. Dunahee said when he looked over at the rest of his family, his wife only said, 'let's go.'

His wife, Shannon, says once the family left the home, they could immediately the source of the explosion - Didion Mill.

"You saw an orange ball, the dust and everything," Shannon Dunahee said.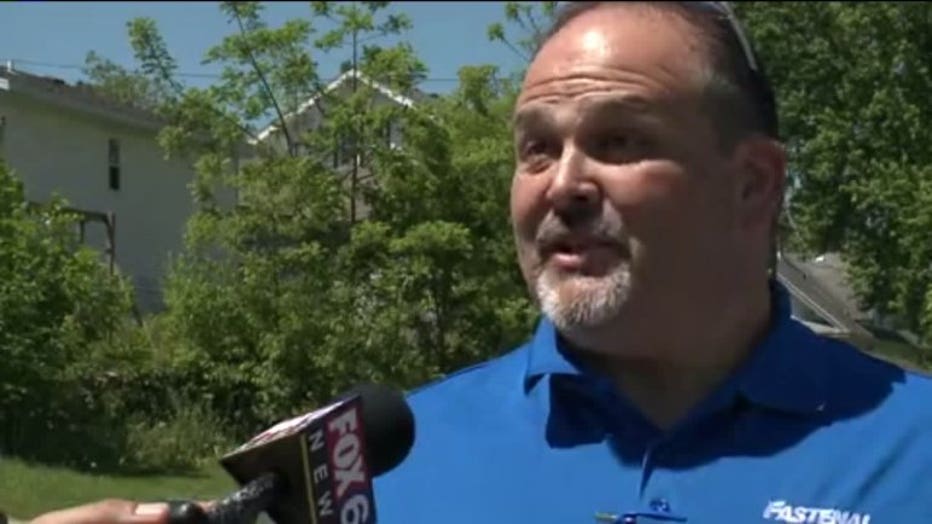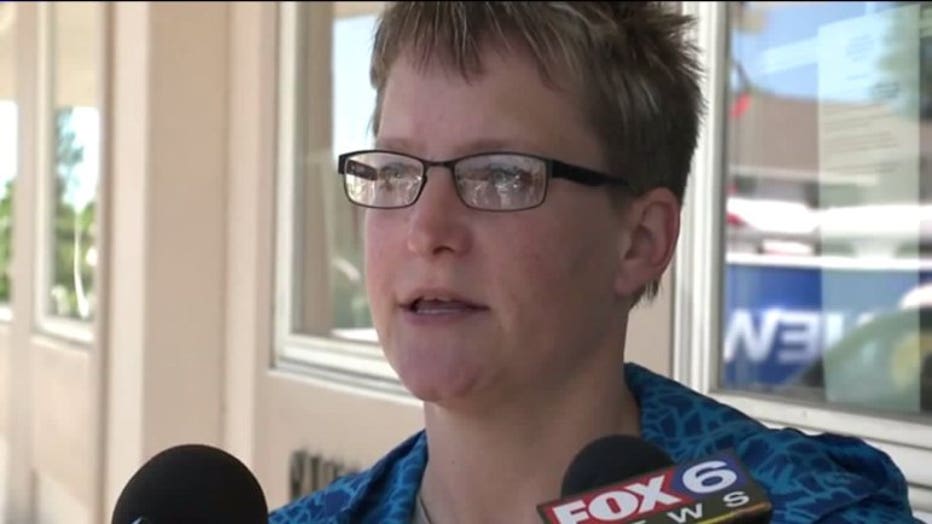 Chris and Shannon Dunahee and their 19-year-old on went onto the property and saw injured workers emerging.

"The ones that were walking, they did have burns. Some of them, their clothes were tattered and stuff, face was covered, hair burnt," Shannon Dunahee said.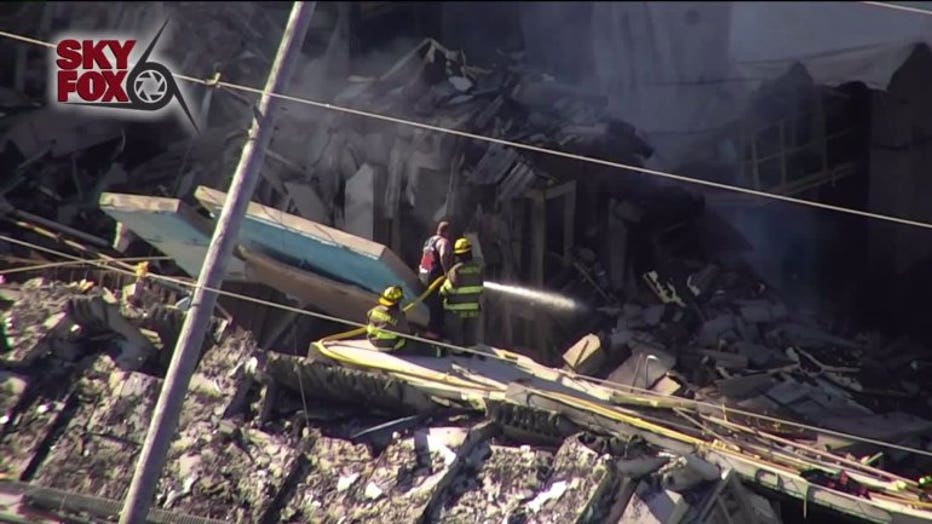 Explosion at Didion Milling Plant in Cambria


"You could tell right away there were people who were burned. There was one gentleman, his hand got pretty mangled. We tried to calm him down and get him set off to the side, then EMTs started showing up and helping them," Chris Dunahee said.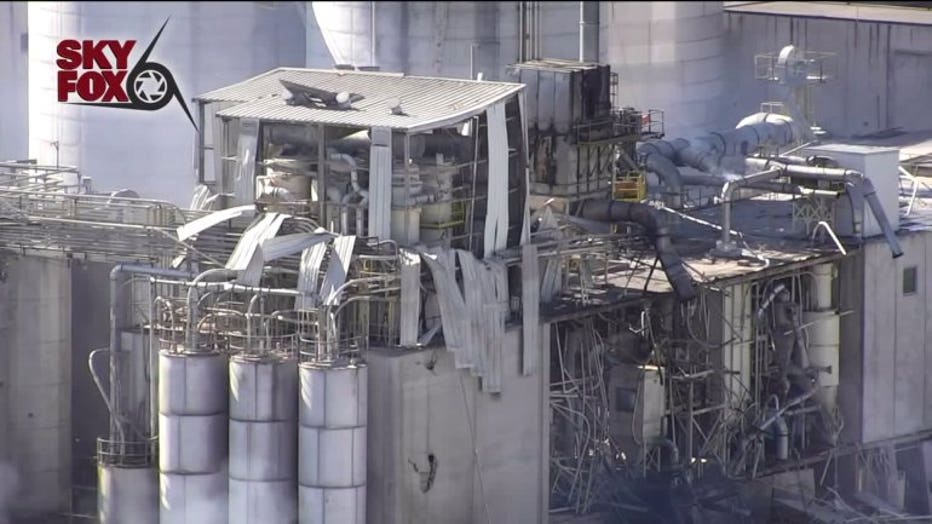 Explosion at Didion Milling Plant in Cambria


Chris Dunahee said he and his son then walked to some rail cars, and started calling out to see whether anyone was trapped.

"By the grace of God, we heard somebody that 'hey we're over here.' We were able to get some firefighters over that way and one gentleman was free and he got out after a few hours because he didn`t want to leave his friend that was there, then they proceeded to work on the gentleman who was trapped," Chris Dunahee said.

By Thursday afternoon, the search continued for two workers missing after the blast. The family of one of those missing declined an on-camera interview, but said their loved one has a three-month-old baby. They added that he got married last year and his wife was out of town, frantically driving back to Wisconsin.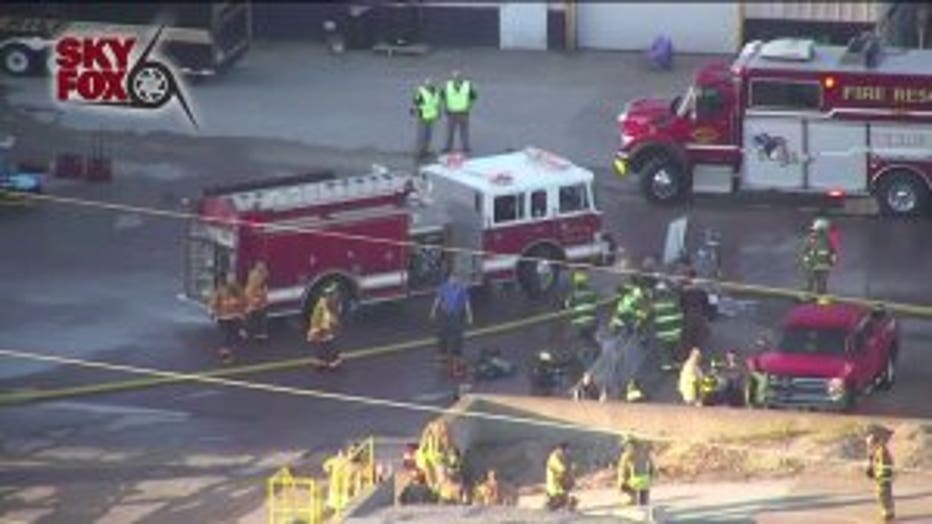 Explosion at Didion Milling in Columbia County


Shannon Dunahee, who serves on the Cambria Village Board, said residents will continue to help those most affected by this tragedy.

"These are our family members that are working here. They're injured. They need our help. They're gonna do it," Shannon Dunahee said.

Cambria is a community of about 770 people. Glen Williams, the village president, said the plant is an economic anchor for the entire area.

"Quite a few of the employees live in the village and surrounding area. So it's going to affect the whole area. Not just the shock of the event, but the economic hardship to the families," Williams said.

First Presbyterian Church in Cambria is working with the Red Cross to host the families affected by the incident. Volunteers have been dropping off food and water to help.




The church will be hosting a community prayer service at 7:00 p.m. Thursday evening.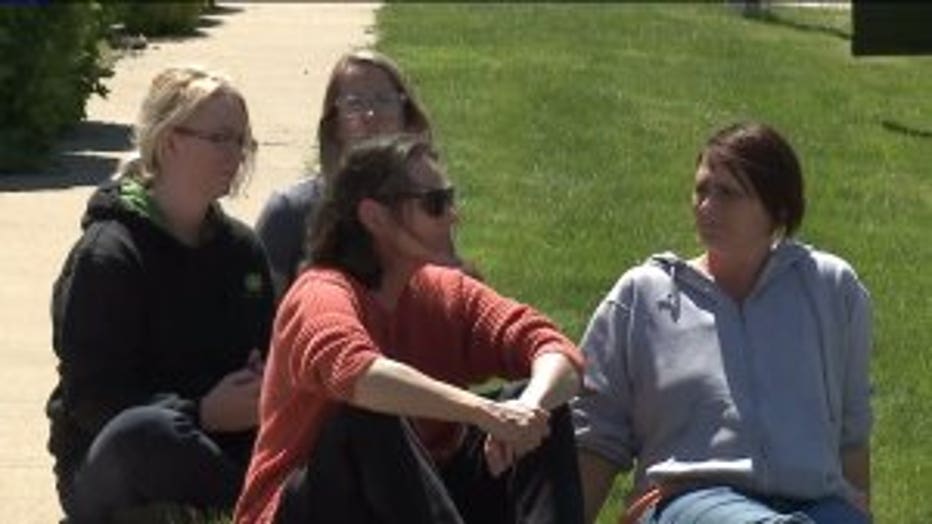 First Presbyterian Church


Additionally, the Columbia County Sheriff's Office has shared information about a fund for the victims:

Old Mill Foundation has set up a fund specifically for this purpose at the National Exchange Bank of Cambria.

Anyone interested in making a donation to help please send your checks to:

Old Mill Foundation Didion Benefit Fund
National Exchange Bank
118 West Edgewater Street
P.O. Box 338
Cambria, Wisconsin 53923


These funds will go directly to assisting those affected.




The cause of the blast remained unknown as of Thursday afternoon, Didion officials said. U.S. Occupational Safety and Health Administration investigators were on the scene.

The plant processes corn for ethanol and other uses.