"Let us mourn:" Chief Flynn, Mayor Barrett speak frankly in wake of Dallas sniper attack


MILWAUKEE -- Milwaukee Police Chief Ed Flynn and Mayor Tom Barrett spoke frankly on Friday, July 8th in reaction to the tragedy in Dallas -- expressing heartbreak and urging calm.

Twelve officers were shot, and five were killed during what was a peaceful protest over the back-to-back shootings of African-American men by police in Louisiana (Alton Sterling) and Minnesota (Philando Castile).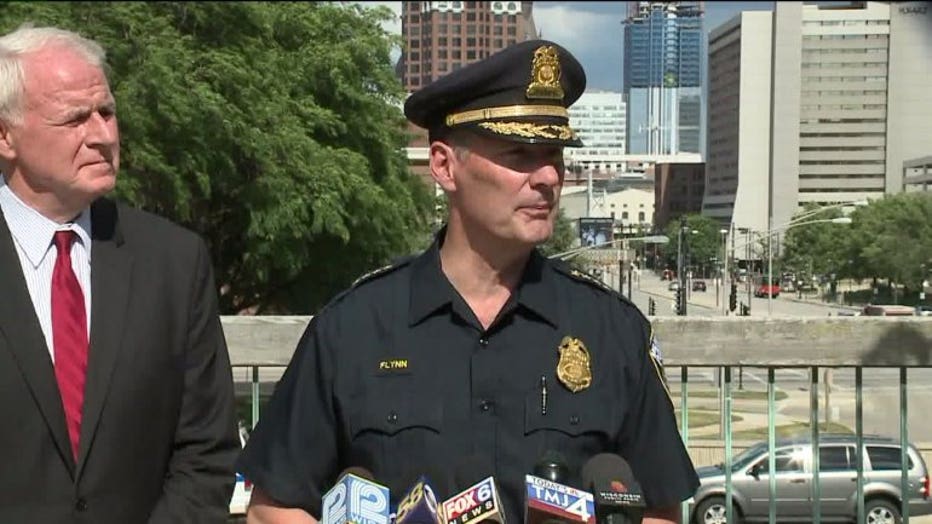 Chief Flynn had a lot to say as he and Milwaukee Mayor Tom Barrett hosted a news conference at 4:00 p.m. Friday in Milwaukee.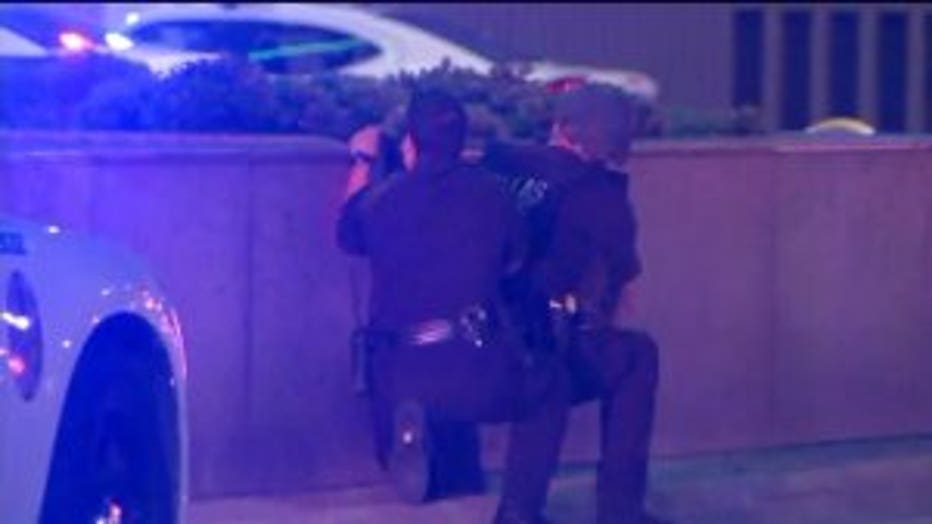 Flynn offered condolences to the families of the victims, and said just like in Dallas on Thursday, police officers are willing to die to protect the rights of those who oppose them. Flynn said he's encouraging his officers after this tragedy, and indicated he touched base Friday with the FBI and Homeland Security.

"Our officers are feeling vulnerable right now. Who can blame them?" Flynn said.




"If yesterday in Dallas proved anything, it proved that police officers were willing to die to defend the right of people, to express a message that was negative about their own profession. Without any hyperbole, police officers in America's cities care more about black lives than any other institution -- because the police officers in cities are the only ones dying to protect black lives," Flynn said.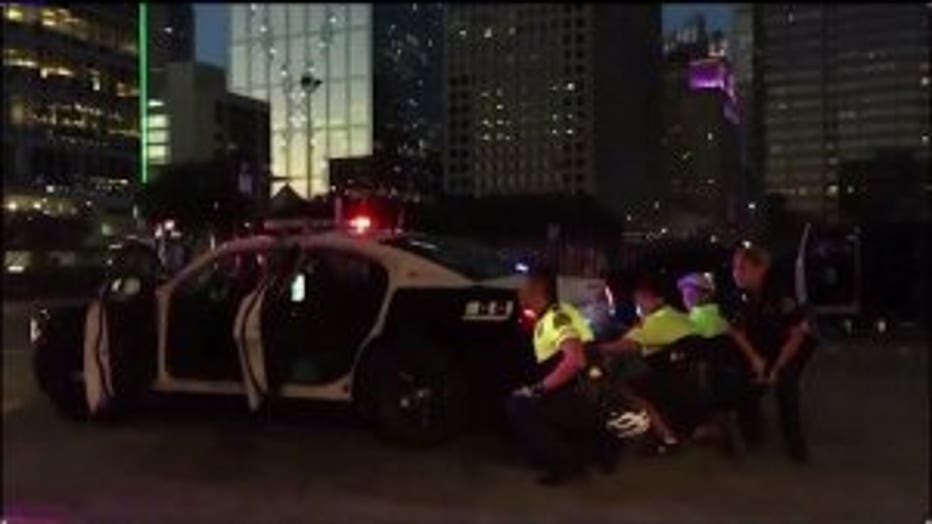 Chief Flynn added, "Let us mourn. Let us mourn the victims of homicidal violence. Let us mourn the victims of inappropriate police shootings. Let us mourn the victims of police violence suffered in order to protect the lives of others."

When Mayor Barrett stepped up to the microphone, he said, "These officers were assassinated. Every American has to condemn this violence."




Barrett said we have to have a serious discussion about gun violence; about how we treat each other. He said we cannot be a nation divided.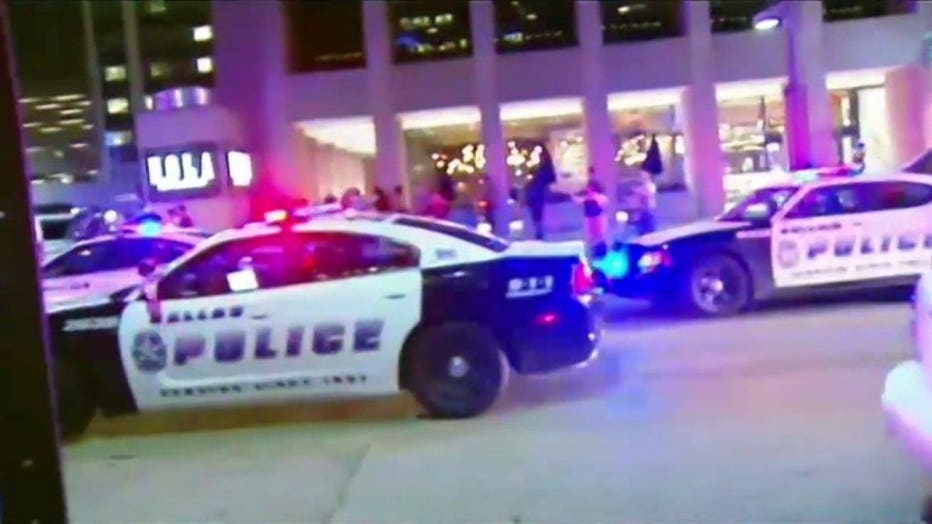 "I cannot find the strongest words. It was horrific, despicable. These were assassinations and we as Americans have to condemn those actions. I want this to be a community where the people in this city can work with and respect our police officers. I also need this to be a city where our police officers can work with and respect our citizens," Barrett said.

Barrett called on everyone in Wisconsin to show their appreciation for officers, and to thank them for their service.

Chief Flynn indicated officers will be doubling up on squads -- at least until further notice as a safety precaution, and to help those who may feel a bit vulnerable right now.




Flynn said MPD is aware of threatening rhetoric on social media -- and when it comes to the most inflammatory and violent postings, they make contact with the person and are always on alert for copycats.

"We have to be alert to the fact there are copycats out there. The challenge of course is to alert our officers to that threat environment while at the same time encouraging them to  go out into that threat environment and protect people," Flynn said.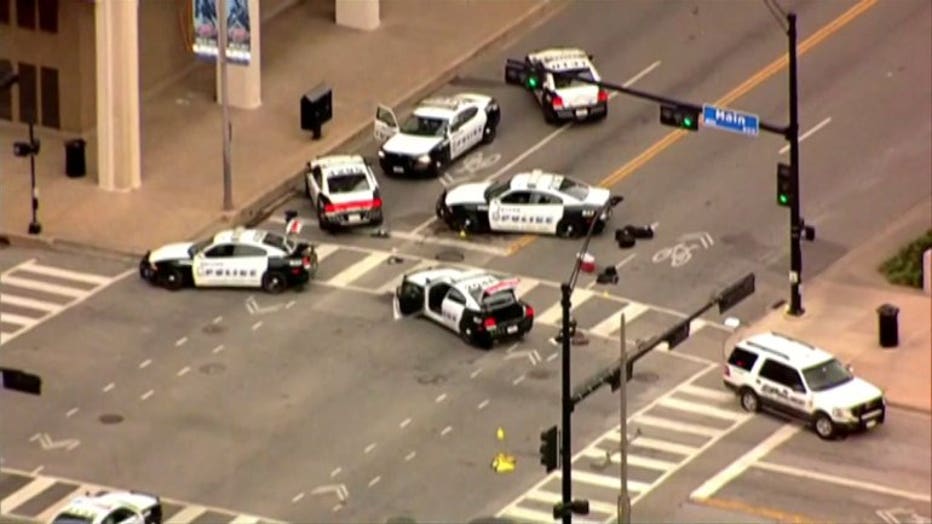 Flynn and Barrett acknowledged strained community-police relations across America, but said violence isn't the answer.

"There is no explanation. There is no rationale -- and we as a society cannot allow that to happen," Barrett said.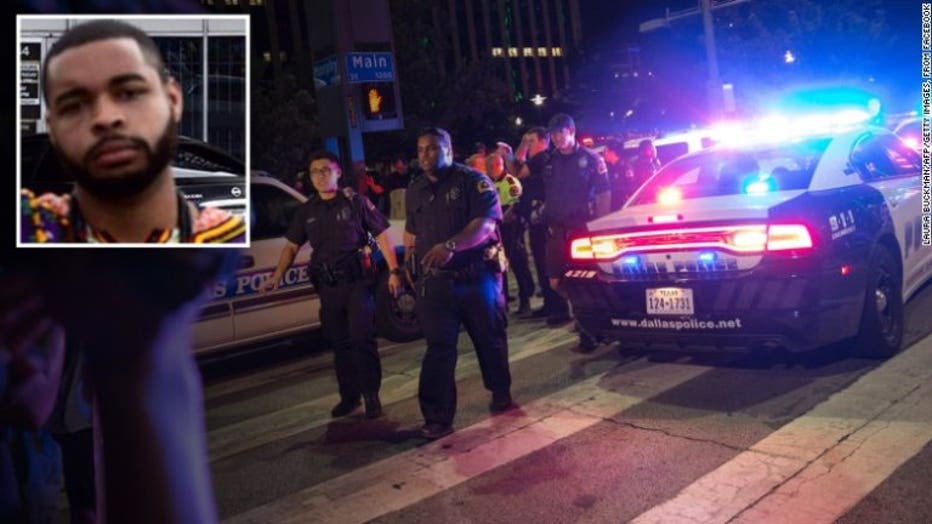 "I just wanted to remind (my officers) that despite all the noise, the vast majority of people in this community thank them every day for their work and need them and want them," Flynn said.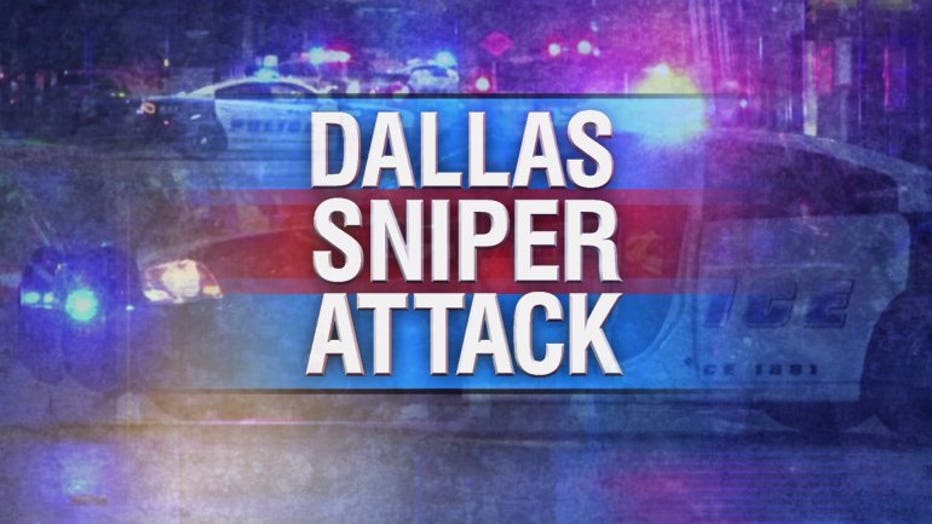 Monitor FOX6 News and FOX6Now.com for updates on this developing story.