Lawmaker: Wisconsin Economic Development Corp. tried to smear auditors after unflattering review


MADISON -- The Wisconsin Economic Development Corporation tried to smear state auditors after a negative review, a Democratic state senator and WEDC board member said.

On October 25th -- the day after lawmakers grilled WEDC chief executive Mark Hogan over the audit -- WEDC board chairwoman Lisa Mauer distributed to her members and some lawmakers a letter from a former state audit bureau employee who criticized the way the Legislative Audit Bureau treated the WEDC. The agency had received the letter nine days earlier.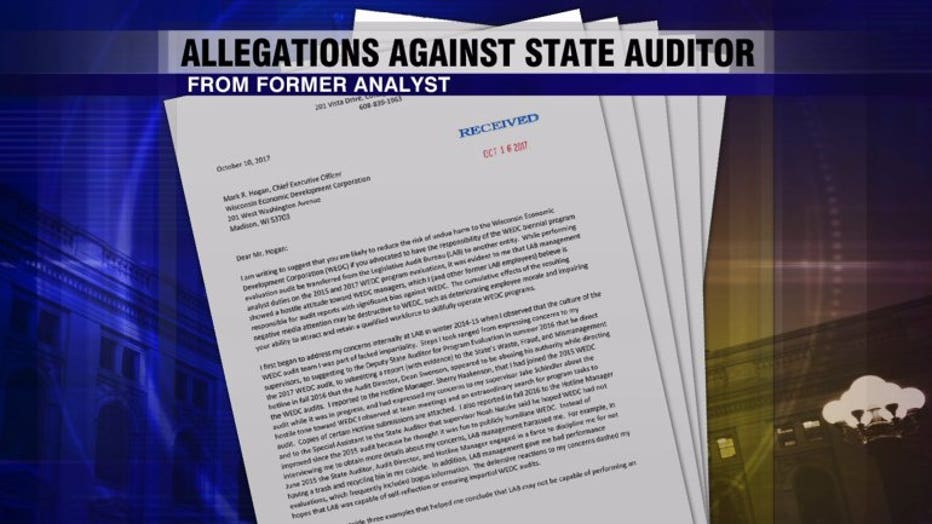 In the letter, former Audit Bureau employee Ken Karnovsky accuses auditors of having a "significant bias against WEDC." Karnovsky, who worked as an analyst but retired in July 2017, accused auditors of trying to publicly embarrass the former head of WEDC and downplay improvements at the agency.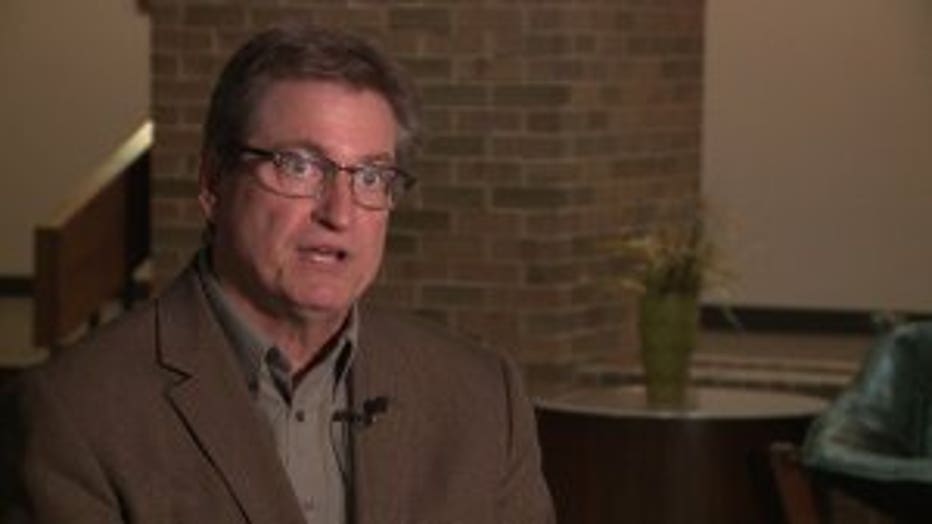 State Sen. Tim Carpenter said WEDC was trying to air "dirty laundry" against the audit bureau by distributing Karnovsky's letter when it did.

"They didn't like that they'd been called on the carpet, and so what they do is challenge the integrity and smear the Legislative Audit Bureau, which is non-partisan and has received many awards," Carpenter said.

WEDC is in charge of negotiating the state's $3 billion contract with Taiwanese electronics company Foxconn. The agency has had a troubled past; this week, a FOX6 News investigation detailed how a multimillion dollar deal with Kestrel Aircraft Co. had left taxpayers on the hook.

Previous audits have revealed that the agency failed to do proper reviews before giving taxpayer money to some companies, didn't require companies to prove jobs were created before receiving awards, and inaccurately reported some job creation figures on its public website.




Karnovsky's letter arrived at the WEDC on October 16th, according to a date stamp on a copy obtained by FOX6 News. The Legislature's audit committee hearing was October 24th.

"Any notion that we were attempting to disparage the Legislative Audit Bureau is absolutely incorrect," said Mark Maley, a WEDC spokesman. "Secretary Hogan made it clear WEDC appreciates LAB's role in helping our agency continually improve our processes and procedures."

Mauer waited to distribute Karnovsky's letter so it wouldn't be a distraction at the hearing, Maley said.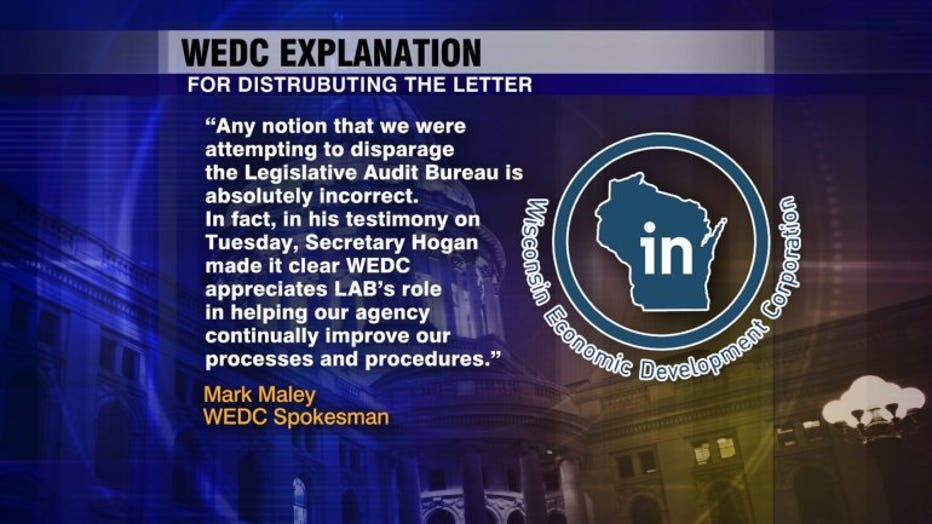 State Auditor Joe Chrisman responded to Karnovsky's allegations in his own letter on October 27th.

"Mr. Karnovsky's opinions do not accurately reflect the Bureau's culture, staff or leadership," Chrisman wrote. "Our audit reports on WEDC are impartial and factually accurate."

Carpenter and state Rep. Samantha Kerkman, who is co-chairwoman of the audit committee, said they had confidence in the state auditor.

"He's been a nonpartisan, nonpolitical state auditor," said Kerkman, R-Salem, said in a telephone interview.

Kerkman said she did not think WEDC leaders' decision to distribute the letter amounted to a smear attempt against auditors. She said the Legislature would continue to ask for audits of WEDC.