Lawmaker calls for state audit after FOX6 investigation on felons with guns


MILWAUKEE— A FOX6 investigation has found felons caught with guns often spend little or no time in prison.  Now, one elected official says he plans to take action. He asked to see the data the FOX6 Investigators spent eight months collecting.

The Milwaukee Police Department relies heavily on data analysis to catch criminals, but if you want to know what happens to them after they get caught, the data trail quickly goes cold. That's why FOX6's painstaking analysis of felons with firearms caught the attention of a Milwaukee-area lawmaker, who thinks the criminal justice system may have gone soft on crime.


---
Felons in Possession of Firearms - Milwaukee County
Data Compiled by FOX6 Investigators
---


Every year, Milwaukee police confiscate hundreds of guns from criminals who are not allowed to have them -- criminals like 20-year-old Demontae Robinson.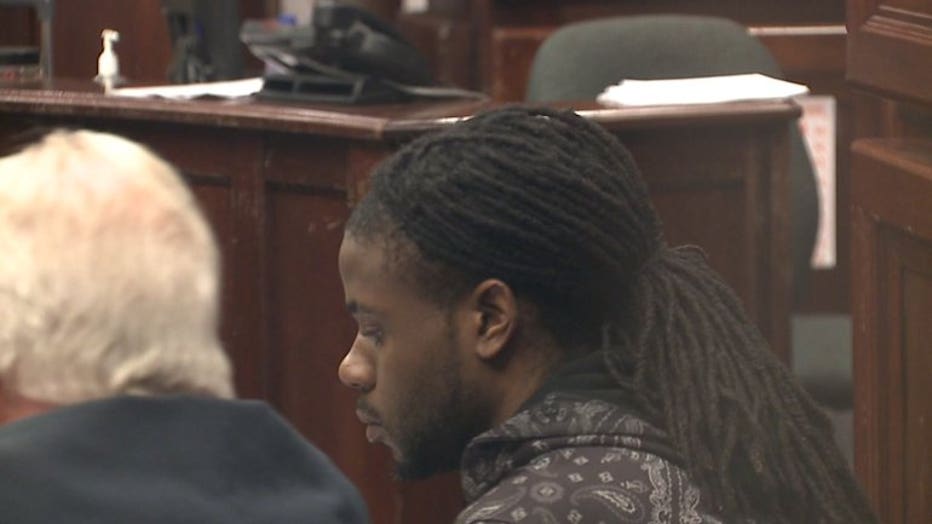 At age 14, Robinson was convicted of attempted armed robbery, a juvenile crime equivalent to a felony.  Three years later, Milwaukee police spotted him in a north side alley, carrying a .38-caliber handgun.  They found more guns in a house where he was staying. Prosecutors charged him with possession of a firearm by an adjudicated delinquent. Four months later, they dismissed the case.

At the request of FOX6, Milwaukee County District Attorney John Chisholm reviewed the case.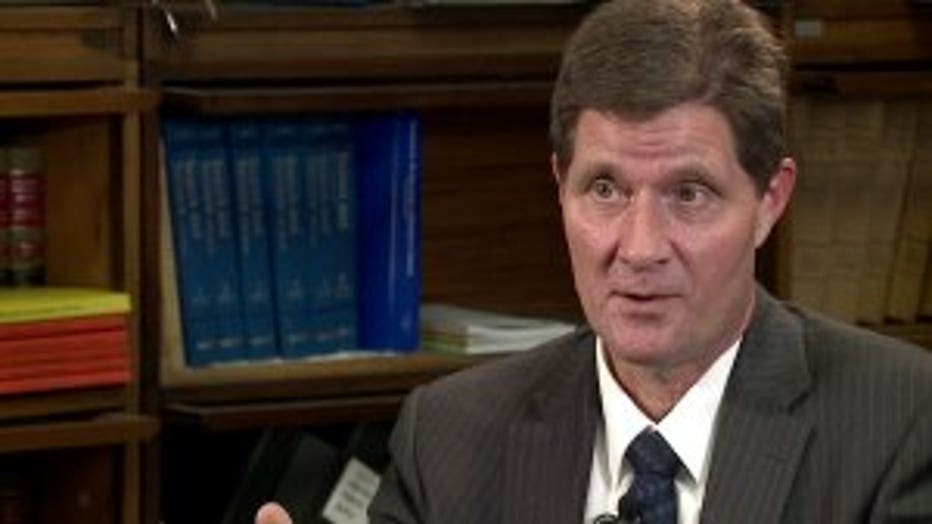 "I looked at it and I was like, 'why was this case dismissed?'" Chisholm said.

After looking at the case notes, however, Chisholm said the police officers who identified Robinson as the suspect they saw carrying the gun began to doubt that they'd arrested the right man.

A FOX6 Investigators' review of court records shows something else.

One of the officers involved was injured on the job just before trial was set to begin. The state asked for a delay. Because of the delay, Robinson was released from jail. Seven days later, he was arrested for shooting a man multiple times near 38th and Hampton.

After the shooting occurred, prosecutors dropped the original gun possession charge.  And two months after that, a judge threw out the shooting case, because the state wasn't ready for trial.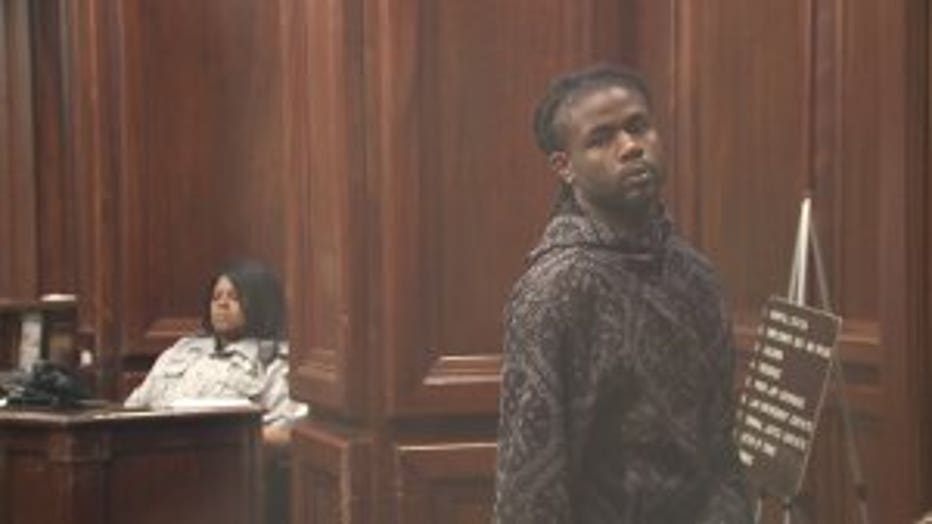 "He got out because the speedy trial demand could not be met," said Milwaukee County Judge Frederick Rosa.

Robinson is now facing charges in connection with yet another shooting. It's a shooting that never could've happened if he'd been in prison in the first place.

But Chief Deputy District Attorney Kent Lovern said these cases illustrate the importance of witness identifications and cooperation.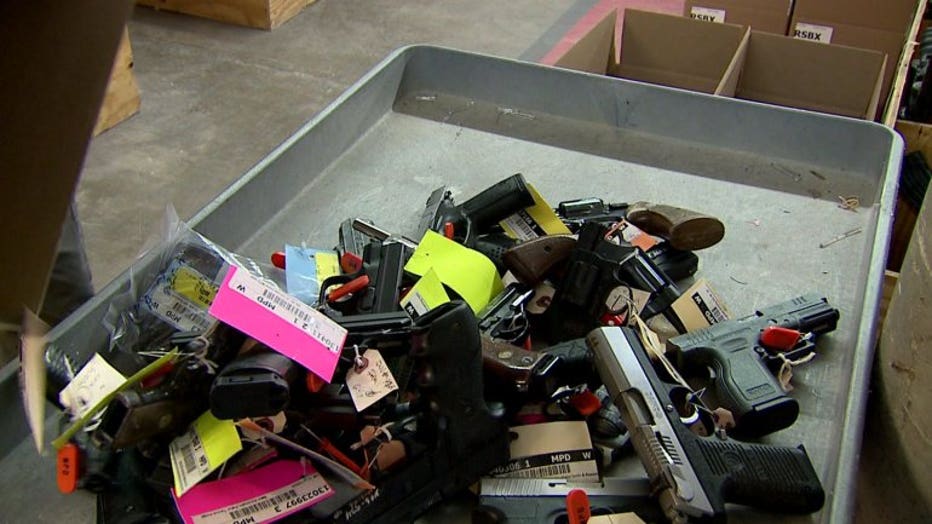 "Police reports are not evidence that can simply be read to a jury during a trial," Lovern said in an email to FOX6 News. "A trial requires the state to produce witnesses to take the stand and testify truthfully."

In the first shooting case, the victim stopped cooperating and could not be located by prosecutors, resulting in the dismissal.

"Once we make an arrest, something else has to happen, and all too often, it doesn't," Milwaukee Police Chief Ed Flynn said.

The FOX6 Investigators spent months compiling data from more than 3,600 cases involving felons caught with guns in Milwaukee County. More than one-third of the time, charges were never filed. Hundreds of others were charged, and then dismissed.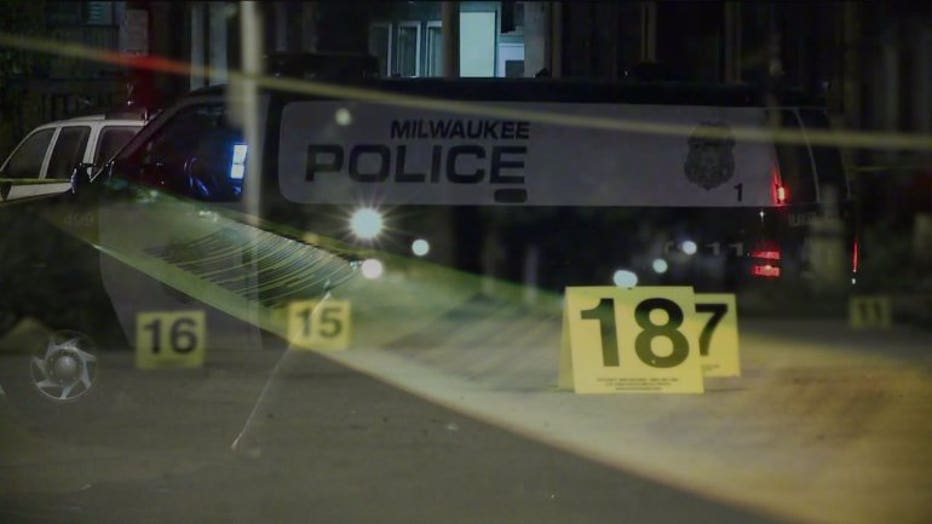 Even when felons are convicted of having guns, the FOX6 Investigators found 20% serve less than a year in jail.  75% serve less than three years.

"It doesn't reflect a lack of aggressiveness. In fact, if we didn't care about the cases we wouldn't charge them in the first place," Chisholm said.

Chisholm said caseloads are massive and gun cases can be complicated.  But Flynn said he's still frustrated.

"In the past three years, we've arrested close to 200 people two or more times for being a felon in possession of firearms," Flynn said.

Case in point, Joshua Terrell Moore, who was convicted of possession of firearm by a felon in 2013, 2015 and again in 2016.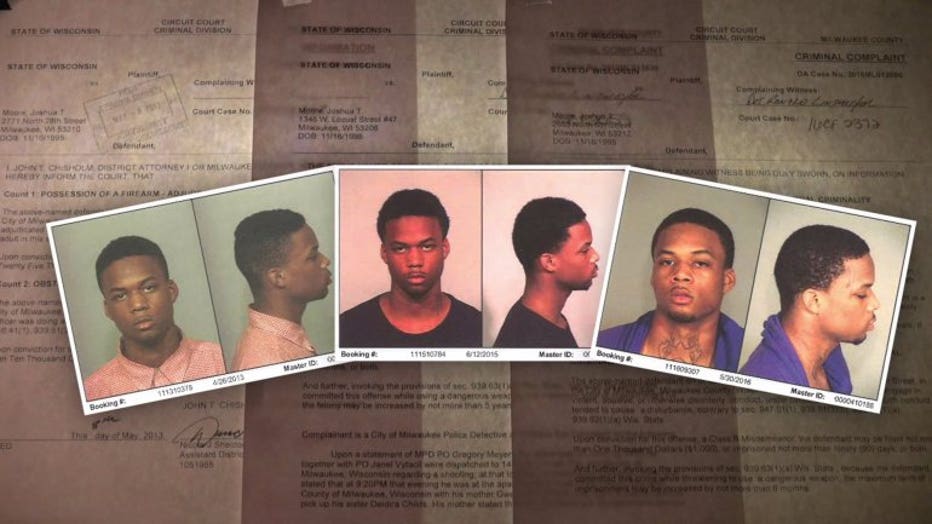 "There is a revolving door in our criminal justice system that is allowing this to happen," said Rep. Joe Sanfelippo (R-New Berlin).

After seeing FOX6's original investigation, Sanfelippo asked to see the data collected by the FOX6 Investigators.

"We have been searching for those very statistics and they just didn't exist," Sanfelippo said.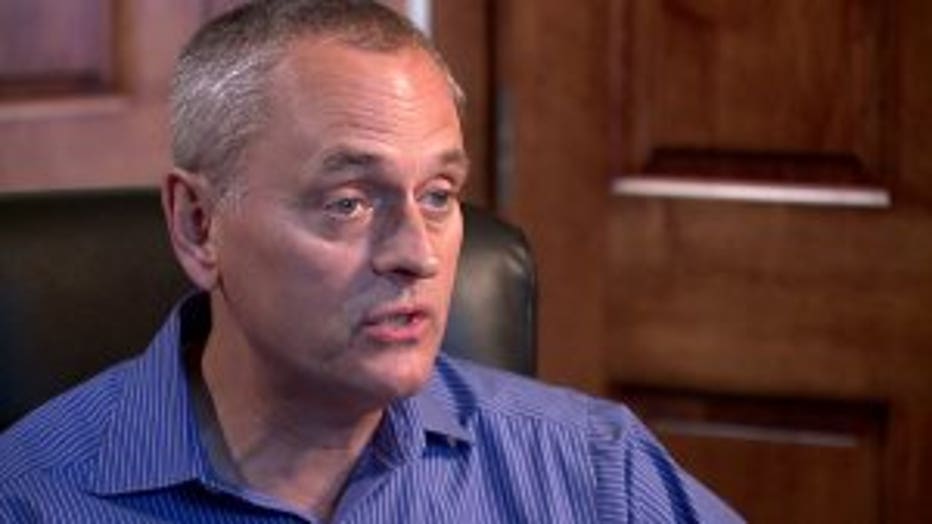 Sanfellipo is the owner of American United Taxi. He's also a tough-on-crime Republican who was already planning to introduce a series of crime bills in the next legislative session.  Now, he is planning something more.

"After looking at your report and all the work that you put into it, I think there should be a state audit of crime in our state and get these types of statistics from our police departments and our district attorneys and our judges," Sanfelippo said.

Chief Flynn said right now, police are the only ones doing any serious data analysis.

"We try to use data to make good decisions. The rest of the system is incapable of thinking strategically about crime and violence," Flynn said.

Chisholm admits their record-keeping system is not conducive to sophisticated data reporting, and Milwaukee County Chief Judge Maxine White says they aren't equipped to do it either.  Flynn says that is a problem.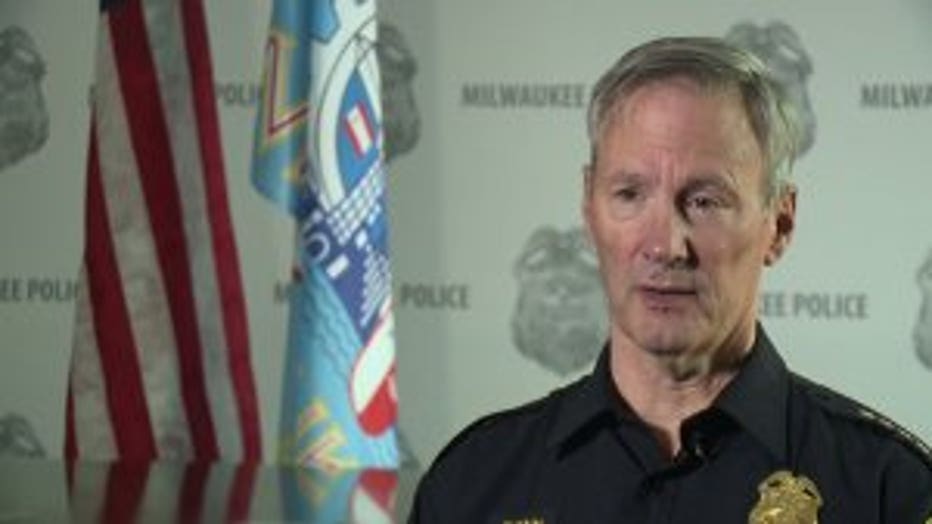 "I don't pretend to know how to make the judiciary work better. I don't. I'm not a judge. But there must be some way? You know? And I just don't get the sense there's a lot of imagination," Flynn said.

In October, Judge White declined a request from FOX6 News for an on-camera interview, saying she'd prefer to be part of a follow-up story. Since then, FOX6 has called twice to arrange that follow-up interview.  She has not returned those phone calls.

"It's easy just to point fingers. It's easy to say 'oh, the judges aren't sentencing tough enough. The DAs aren't charging enough.' But let's find the facts, like you were able to dig out," Sanfelippo said.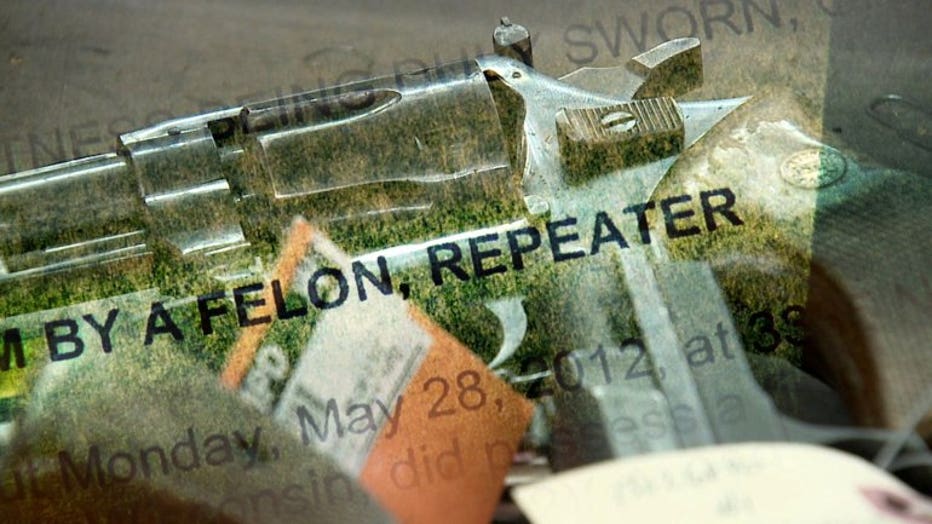 Sanfelippo believes a lenient criminal justice system may be driving up violent crime, but he admits it's just a theory...unless there's data to back it up.

Not only is Sanfelippo planning to request a legislative audit of crime data in Wisconsin, he wants the state to create a crime commission to address issues like these.

The next legislative session begins in January.