Latest: Judge orders not guilty pleas for girls in Slenderman stabbing case


WAUKESHA COUNTY  — Not guilty. That's the plea on Friday morning, August 21st for the two 13-year-old girls, Morgan Geyser and Anissa Weier, who are accused of repeatedly stabbing a classmate as a sacrifice to an online horror character. But their lawyers didn't enter the plea -- a judge did on their behalf.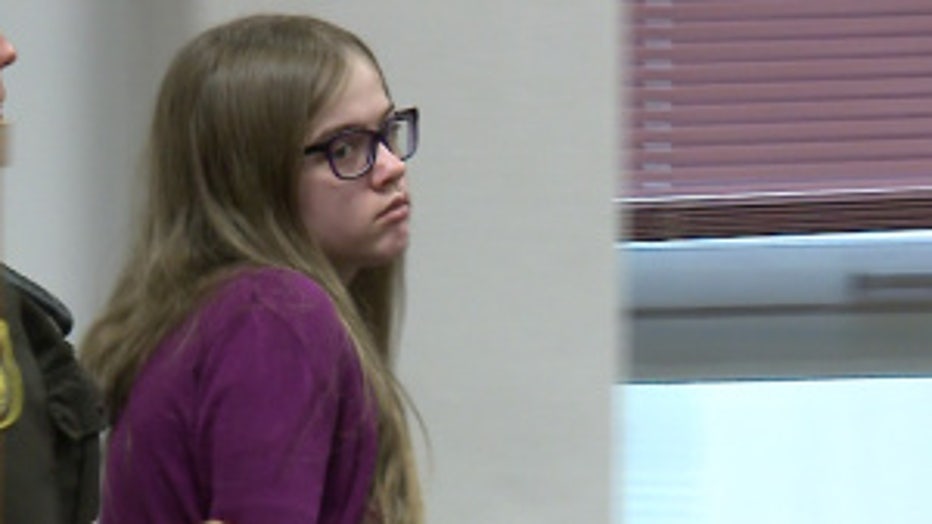 The lawyers for the girls told the judge they did not get the official written order of the judge's decision earlier this month that the girls be tried as adults. So, the lawyers did what's called "stood moot." That buys them time if they want to make another try to get the girls tried in children's court instead of as adults.

Anissa Weier came to the courtroom, her hair covering her face before the cameras -- Morgan Geyser walked in next. This is the first day in many months that cameras were allowed to show the girls' faces. Before now, they were trying to get the case put into children's court. Earlier this month, after lengthy hearings, the judge ruled no.

Friday, the lawyers would not enter pleas. So the judge did to push the case forward.

"The court will set both cases for trial," said Judge Michael Bohren, Waukesha County.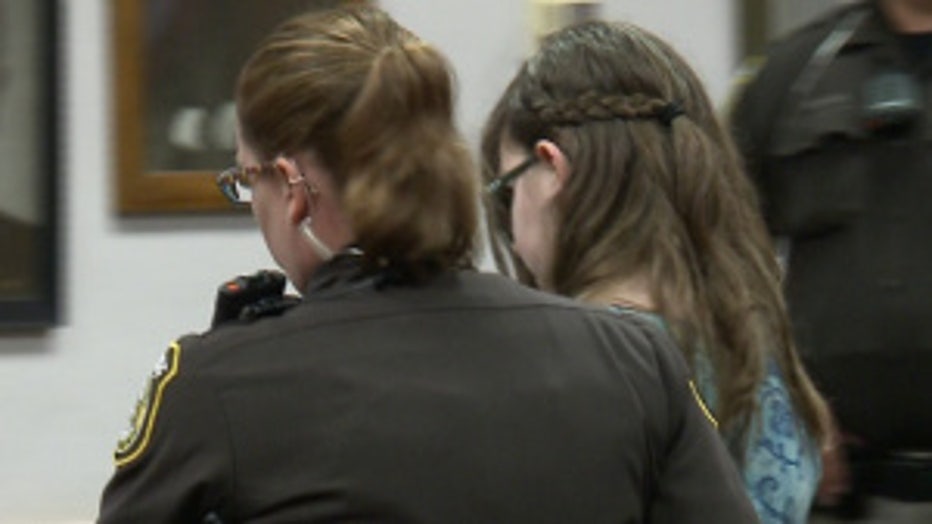 Weier and Geyser face adult charges and punishment for allegedly stabbing a classmate 19 times in May of 2014. They told police they plotted it and tried to kill their friend to appease the fictional character Slenderman. There are still thoughts that this should be a juvenile case.

"You stand mute, the judge enters the not guilty plea, the case moves ahead but you still have maintained your ability to challenge if necessary," said Maura McMahon, Weier's attorney.

"We're just looking at appealing the reverse waiver decision. We're very disappointed with the decision," said Donna Kuchler, Geyser's attorney.

Anissa Weier's family left quickly, as did the family of Morgan Geyser -- both exiting without comment.

Both families and their lawyers were rushing to meet with the girls before they're transferred to the Washington County Detention Center, where they're being housed.

In the case of Morgan Geyser, who has been diagnosed early onset schizophrenia, her lawyers can change her plea to not guilty by reason of mental disease or defect at any time in the near future.

Monitor FOX6 News and FOX6Now.com for updates on this developing story.