Latest: Hartland man accused of disarming sheriff's deputy bound over for trial
WAUKESHA COUNTY -- A Waukesha County judge bound 34-year-old Dale Schaefer of Hartland over for trial on Wednesday, September 2nd. Schaefer is accused of disarming a Waukesha County Sheriff's deputy and firing two rounds. The incident happened on Monday, August 17th inside the Waukesha County Juvenile Center.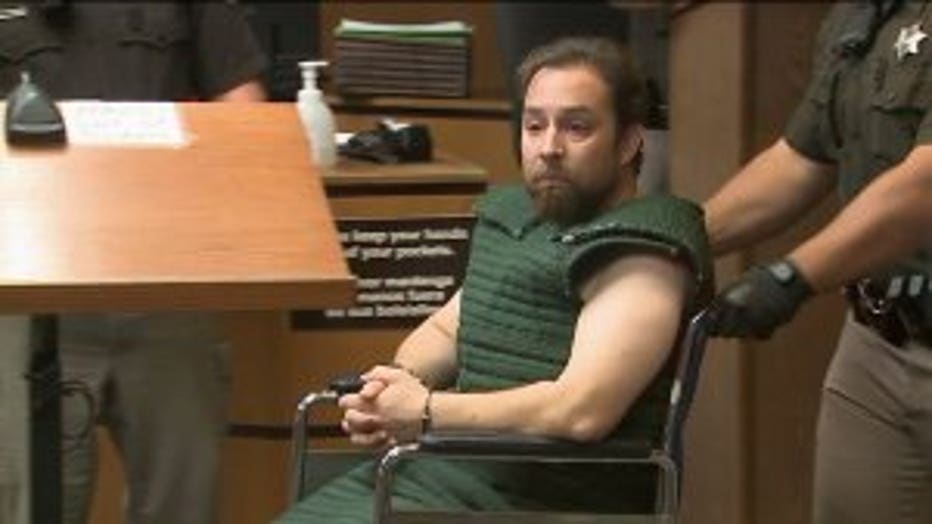 Schaefer faces the following criminal charges:


According to the criminal complaint, just before 3:30 p.m. on August 17th, officers were advised their assistance was required at the Waukesha County Juvenile Center on Riverview Avenue. Officials learned a Waukesha County Sheriff's deputy had been involved in a shooting. The Waukesha Police Department was requested to conduct the investigation into this incident.

The complaint indicates a detective spoke with Schaefer's wife, who indicated she was with Schaefer at the Juvenile Center for a court hearing. The woman said she was seated on a bench with her attorney and a social worker when Schaefer's attorney advised that Schaefer may have been drinking earlier that day. That information was forwarded to a Waukesha County Sheriff's deputy, who asked Schaefer to submit to a preliminary breath test.

Schaefer's wife told officials she watched as Schaefer and the deputy entered a meeting room, and moments later, she heard what she believed to be gunshots coming from the room.

A detective spoke with the deputy involved in this situation -- and that deputy indicated he was approached and advised that Schaefer may have been intoxicated. When he made contact with Schaefer, the deputy said he could smell an odor of intoxicants coming from his person, and the deputy said Schaefer admitted to him that he had been drinking earlier in the day.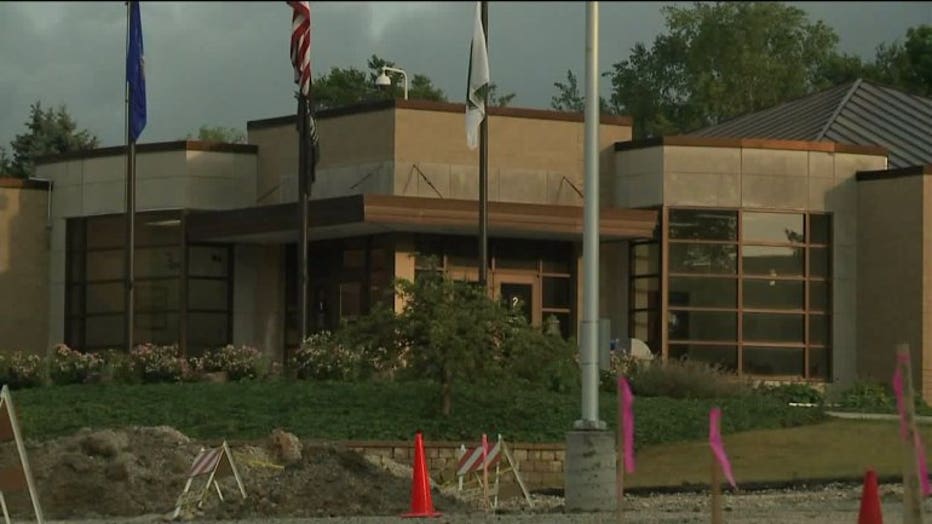 Waukesha County Juvenile Center


The complaint indicates the deputy retrieved a preliminary breath test kit and escorted Schaefer into a small conference room. The PBT result showed .23 grams of alcohol per 210 liters of breath, according to the complaint.

At that point, the complaint indicates the deputy told Schaefer they would need to go before the court commissioner and notify him of the situation.

The deputy then turned around, and as he did this, he told officials he could feel pressure on his holster, and he believed Schaefer was removing his service weapon from the holster.

The complaint indicates the deputy immediately performed a "wall stun" -- pushing Schaefer into the wall -- struggling to keep from being shot.

The deputy reported that he feared for his life.

As the deputy held Schaefer against the wall, the complaint indicates Schaefer was able to fire two rounds from the deputy's service weapon. One bullet went into a wall, and the other went into Schaefer's left thigh.

The complaint indicates during the struggle, the gun fell out of Schaefer's hand. The deputy was then able to control Schaefer on the ground until help arrived.

Schaefer was then handcuffed and the deputy retrieved his weapon.