Karl Landt, Melissa Wenckebach to stand trial in cameras in RecPlex, Uline case
KENOSHA COUNTY (WITI) -- Facing 251 charges EACH, two people accused of setting up cameras to record individuals without their knowledge at the Pleasant Prairie RexPlex and Uline will stand trial.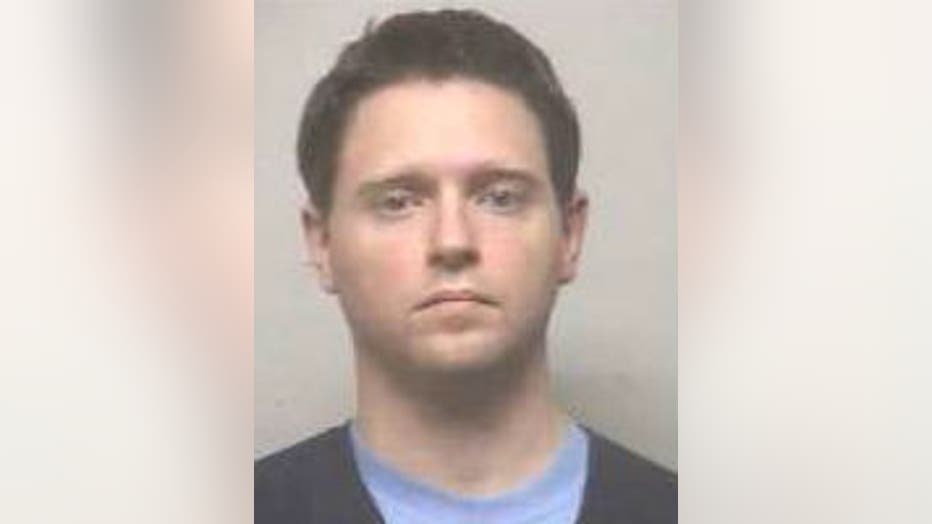 36-year-old Karl Landt of Waukegan, Illinois and 27-year-old Melissa Wenckebach of Ingleside, Illinois were in court in Kenosha County on Thursday, October 30th for their final pre-trial hearing.

In court, each issued a plea of not guilty.

214 new charges were leveled against Landt and Wenckenbach on October 9th. This came after each faced 11 charges filed in April, and 26 charges filed in May.

The charges filed in April and May involve cameras allegedly set up inside the women's locker room at the RecPlex in Pleasant Prairie between January and April of 2014.

In all, Landt and Wenckebach each face 251 charges. The penalties add up to more than 850 years in prison, and $2.5 million in fines.

The latest case (involving the 214 charges) accuses Landt and Wenckebach of placing cameras inside the women's locker room at Uline — where they both worked.

The latest criminal complaint to be filed against Landt and Wenckebach with the 214 new charges indicates conversations with Wenckebach have revealed that from May of 2011 through April of 2014, they had been involved in secretly videotaping people in the women's locker room at Uline.

Prosecutors say investigators recovered hundreds of videos from Landt's home — most showing Wenckebach setting up a camera.




Following Landt's appearance in court on October 9th, his attorney spoke with the media regarding the volume of new charges filed.

""The fact of the matter is that there is a large volume of counts here. How they're all ultimately gonna be treated, you know, will remain to be seen — but I suspect that there is some grouping that can be involved. They are the same type of charge. Each count, obviously, has a different set of evidence. Certainly, it's my duty as an attorney to make sure that each count can be supported by some level of evidence, so that's going to be time-consuming," Jonathan Smith said.

—

A criminal complaint in the initial case filed against Landt says police were dispatched to the RecPlex on Terwall Terrace in the Village of Pleasant Prairie on April 7th for a report of a camera found in the women's locker room.

According to the complaint, a woman discovered her child's clothes were missing from a locker — and found the locker contained the camera.

The complaint says an officer observed two cameras set up in neighboring lockers.

The cameras were set up to span down to the changing area of the locker room. One was set up at upper body level, and one was set up at lower body level.

According to the criminal complaint, police were approached by a woman who was carrying a small infant. That woman told police the lockers in which the cameras were found belonged to her — and at first indicated the cameras were fakes.

That woman was found to have 10 additional digital cameras in her possession, according to the complaint.

The complaint says the woman told police at first that she was worried about thefts, so she had used two lockers and set up the cameras to record for one hour.

The woman indicated she had joined the RecPlex in January of 2014, and told police she had recorded five other times, according to the complaint.

Eventually, the complaint indicates the woman told police she was making the recordings for a co-worker, whom she identified as Karl Landt.

The complaint says the woman told police she had had a relationship with Landt over the last few years, and said he gave her several video cameras and requested she record video inside the women's locker room at the RecPlex.

The woman then admitted to police she had made recordings on at least 10 prior occasions, according to the complaint.

The woman told police it started in January 2014 — saying she "lost a bet" with Landt and had agreed to set up the cameras in the locker room. According to the complaint, the woman said Landt purchased the cameras and gave them to her to set up.

The woman told police she would typically set up the cameras when she arrived at the RecPlex, and record while she worked out, according to the complaint.

The woman told police she would then return the cameras to Landt — saying she had never viewed the videos herself. The woman indicated she assumed the videos contained nude females — and said Landt became "very upset" with her when she did not provide him with video consistently — according to the complaint.

The woman told police Landt is a co-worker — and she delivered the videos to him at work, according to the complaint.

Eventually, the woman told police she worked out about five or six times a week, and estimated she recorded video about 40 or 50 times inside the women's locker room, according to the complaint.

The complaint says the woman told police Landt would make comments indicating that he looked forward to watching the videos at home after work.

The woman told police she had received a recent email from Landt complaining that she had set up the cameras incorrectly.

Police were able to view that email — and it contained two images where females could be identified inside the RecPlex locker room handling items inside a locker, according to the criminal complaint.

The email was dated March 3rd, 2014.

Another email was discovered, dated April 2nd. In that email, Landt complains again about the quality of the recording.

A picture is attached to the email — according to the complaint.

The email says "Figure this out, or we are going to have major issues," according to the complaint.

On April 8th, Landt was detained in the parking lot of his workplace — and according to the criminal complaint, he refused to provide a current address and his vehicle was found to be registered in Iowa.

A search warrant was done on Landt — identifying his residence as Waukegan, Illinois.

The criminal complaint indicates a camera found in the top drawer of Landt's desk at work, as well as a bag containing 10 additional cameras were turned over to police.

The criminal complaint says video recovered from the woman in this case was reviewed by police — and contained both nude adult women and nude women that appeared to be juveniles.

We have learned during an execution of a search warrant at Landt's home in Waukegan, Illinois related to the RecPlex case, numerous computer memory devices were located and turned over to police.

During an examination of a file located on one of those devices, a file known to be child pornography was located — according to police.

Waukegan authorities then launched an investigation into the files found within Landt's home.

Related stories: