Kamala Harris visits Milwaukee Tuesday; once called Wisconsin home
MILWAUKEE - Wisconsin prepares to welcome history's first woman vice president when Kamala Harris travels to Milwaukee Tuesday, May 4. 
The vice president comes back to a state she once called home.
"You may know, very early in my life, we lived in Madison," Vice President Harris told FOX6 in September 2020.
On Tuesday, she'll join a roundtable in Milwaukee. State Representative Christine Sinicki (D-Milwaukee) will be there.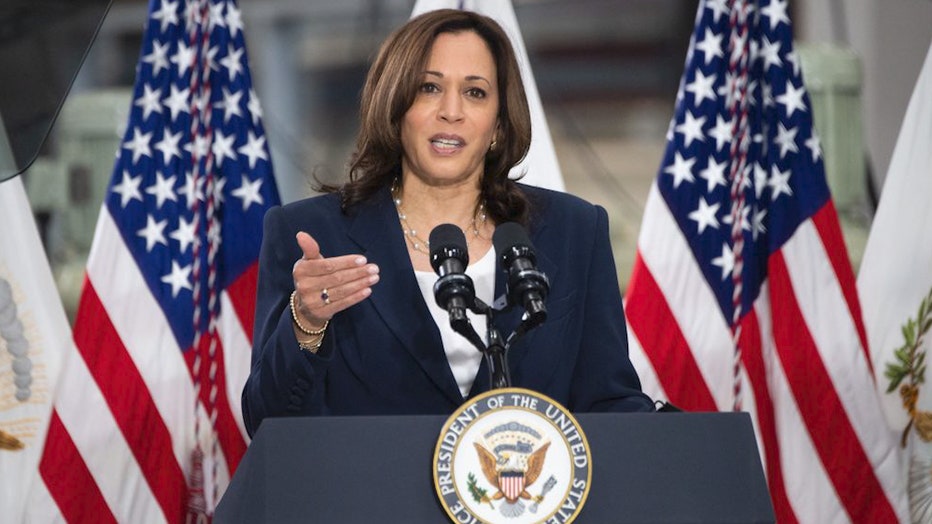 "I met her several times in the past years before she was vice president, but I do hope I get to talk to her about, just basically, the jobs here in Milwaukee," said Sinicki.
This time, Sinicki said she hoped to hear about the infrastructure bill. "Really, how this infrastructure bill is going to affect Wisconsin, and Milwaukee in particular, where we still do have a lot of unemployed, and we need to put people back to work."
Harris is expected to talk about that $2 trillion infrastructure bill.
"The plan calls for the elimination of every lead-based pipe in America, and we have some 70,000 of those in the ground across Milwaukee," said Milwaukee Common Council President Cavalier Johnson. "All in all, it provides an opportunity for us to do something that needs to happen in this community, and that's put people to work."
However, some Milwaukee-area manufacturers, who say business is picking up, worry about the infrastructure bill, which calls for raising corporate taxes.
FREE DOWNLOAD: Get breaking news alerts in the FOX6 News app for iOS or Android
"This type of tax plan will reverse that," said Kathy Pfannerstill, owner of Toolcraft Machining. "We will become non-competitive again."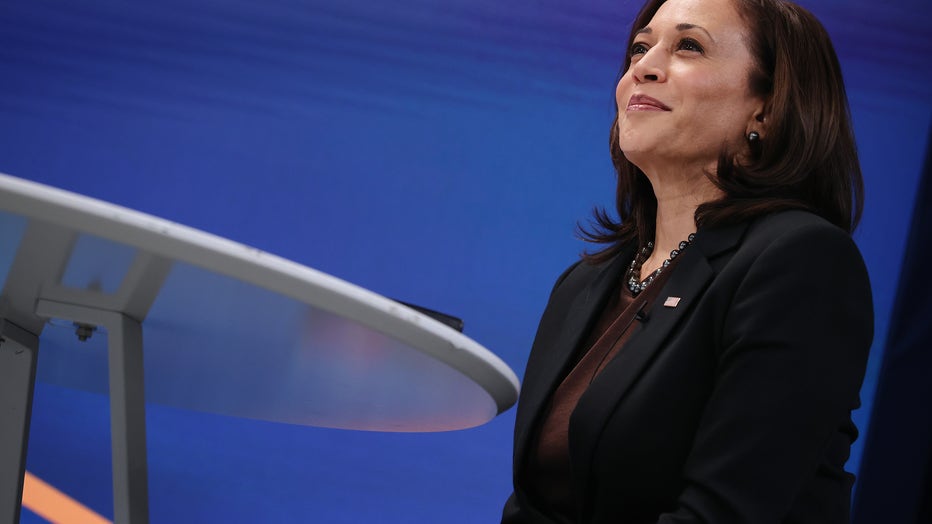 (Photo by Chip Somodevilla/Getty Images)
And the Republican National Committee questions the visit.
"I think Milwaukee is an important place to visit, and I think it's important for politicians to go to Milwaukee," said Paris Dennard, RNC national spokesperson. "However, when you have a crisis on our southern border, that you have been put in charge to manage, which Vice President has been put in charge to manage, it is derelict of duty for her to avoid the border at all costs."
Dennard criticized the infrastructure bill, calling it a "boondoggle, spending trillions of dollars of American taxpayer dollars."
Harris is likely to focus on the economy and jobs in the same city she visited during her first solo campaign trip as the VP nominee.
"There's an incredible history in Milwaukee of industry, and manufacturing, and supporting working men and women and supporting them in every way," Harris told FOX6 during her Labor Day visit to Milwaukee. "That is about the dignity of work."
"There's so much good work that is happening in Milwaukee," she added, "and there's so much work that needs to be done in support of Milwaukee."