Just released: Video shows fight between Jake Patterson, inmate at New Mexico prison


NEW MEXICO -- Video was released on Thursday, Nov. 14 that shows a 20-second fight between the man who kidnapped Jayme Closs and killed her parents.

According to the New Mexico Corrections Department (NMCD), inmates at the unnamed prison told Patterson to leave the pod because of his case "involving the 14-year-old girl," referring to Jayme Closs, who Patterson was convicted of kidnapping the same day he murdered her parents. Patterson held the then-13-year-old under his bed in northern Wisconsin for 88 days until she escaped.

In the two-minute video, Patterson, in dark clothing, can be seen talking to another inmate.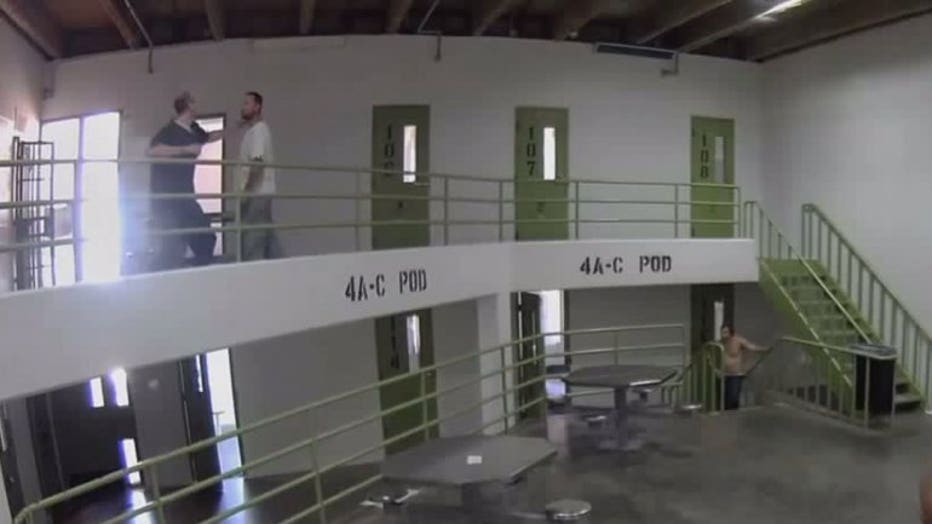 At one point, the other inmate backups up -- appearing to posture for a fight. Officials with NMCD say Patterson said he would talk to the person that wanted him gone. But one inmate told Patterson to "test him."

Four inmates are in the pod -- two watching TV and two others apparently watching what was going on above.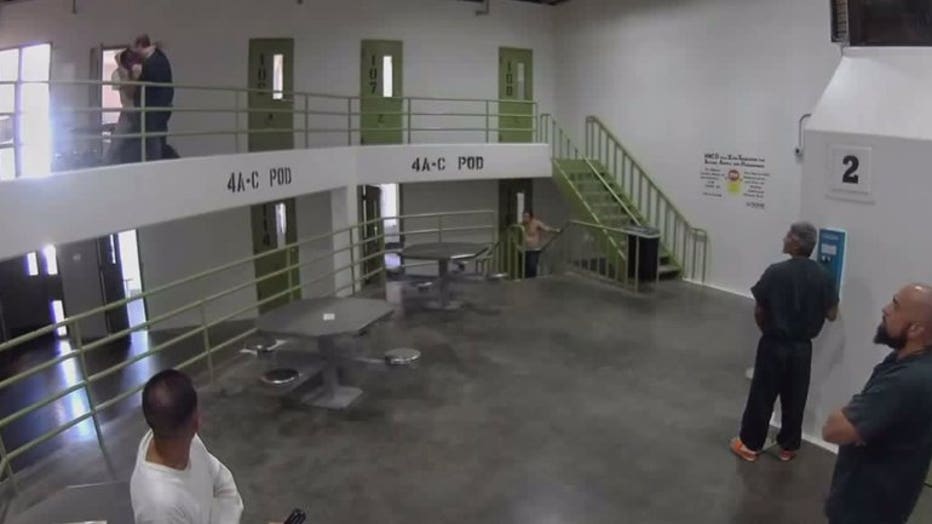 The other inmate jumps toward Patterson, who backs up and then throws a punch.

The two men are then locked up, trading blows, as the other prisoners turn and watch until a small door pops open from the prison guard bubble. A guard extended an orange-colored beanbag shotgun -- and fired a round, hitting the railing.




The two men separated and laid on the ground.

During intake to the New Mexico prison system, Patterson reportedly lied to officials about his case, saying he developed a relationship with a teen online -- and helped her run away from home.

Court documents say Patterson shot his way into the Closs family home outside Barron, killing the Closs parents and dragging Jayme past their bodies.

Patterson is serving a life sentence.