"Just makes me smile:" Horses are making a big difference for one boy and his father


WAUKESHA -- Horses and heroes. A donation to a Waukesha therapeutic riding center supports local veterans and their families.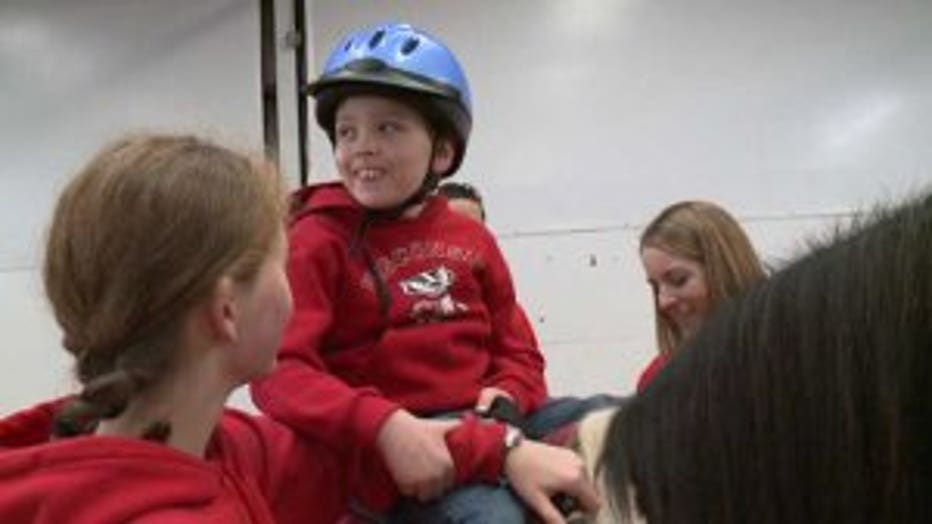 Vinnie Lupo is on the autism spectrum. He has been riding at LifeStriders in Waukesha for the latest two years.

"It's amazing from when he started to where he is now," said Scott Lupo, Vinnie's dad.

"This is one therapy they can enjoy because it doesn't feel like a therapy," said Crystal Schipper, Director of Operations at LifeStriders Therapeutic Riding Program.

Vinnie's dad Scott Lupo says the changes are remarkable.

"He sits so straight up now and just responding to questions, and just getting himself dressed in the morning and brushing his teeth," said Lupo.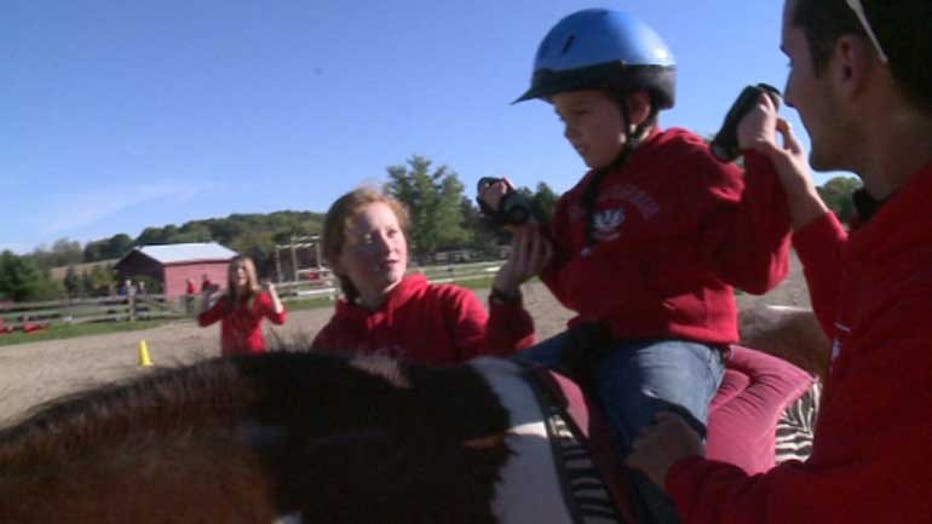 There are 19 horses on the property.  At one point there were all privately owned. Now they are retired and specially trained for this type of therapy.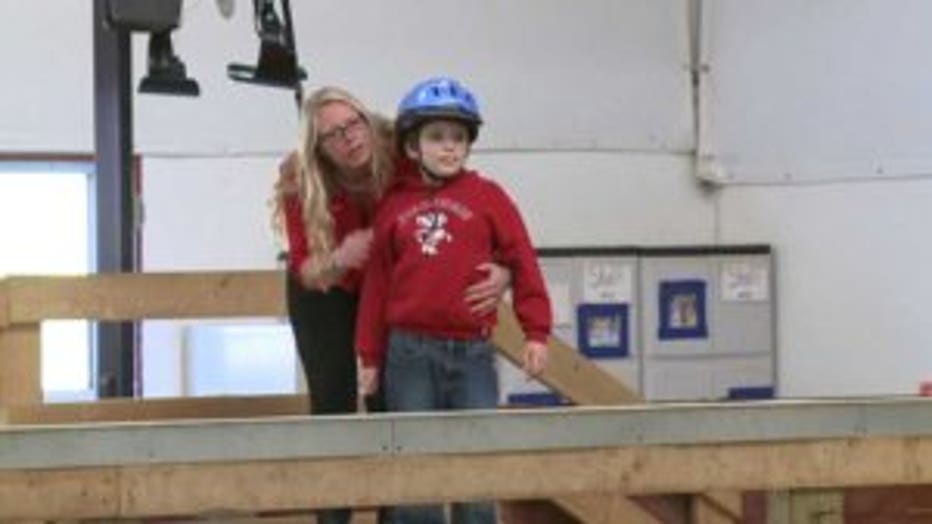 "The biggest things we see improvements on on a regular basis is core strength and verbalization," said Schipper.

Scott was in the Marines, so Vinnie's therapy is free, thanks to LifeStriders "Heroes" program for vets and their families.

"So much of what we do is in alignment with veterans needs when they come back --  struggling with re-integration or some of the physical challenges that may have come from injuries," said Schipper.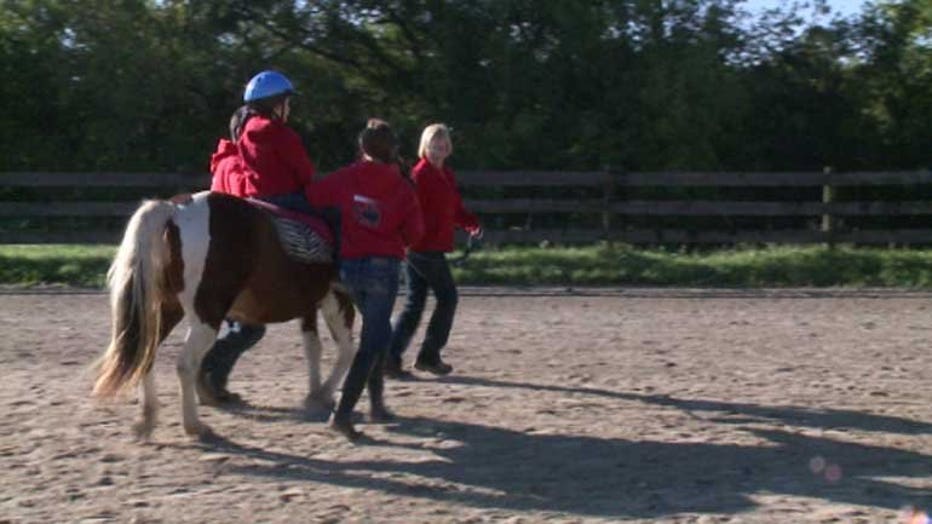 The Heroes Program depends on donations. A $5,000 grant from a local company, Diversified Insurance Solutions, helps fund the program.

"We can't do it without the community, we're volunteer operated as well," said Schipper.

Scott is a volunteer. Watching Vinnie's progress gets him emotional and thankful to those who made this all possible.

"Seeing him on the horse just makes me smile," said Lupo.

LifeStriders provides therapeutic riding, occupational therapy and counseling to people of all ages.