Judge sentences Terrence Harris to 12 years in prison in hit-and-run crash that killed crossing guard
MILWAUKEE -- A Milwaukee County judge sentenced Terrence Harris on Tuesday, June 5 to 12 years in prison and another six years of extended supervision.

Harris, 35, is the Milwaukee man who pleaded guilty in April to the hit-and-run crash that took the life of a Milwaukee Police Department crossing guard.

Andrew Tyler, 71, died as a result of his injuries, police announced on Dec. 7. The crash happened on Nov. 10 near 72nd and Carmen. Harris was arrested on a Coach bus -- headed to Chicago, but he was later released from custody. He was eventually arrested in Lodi, California.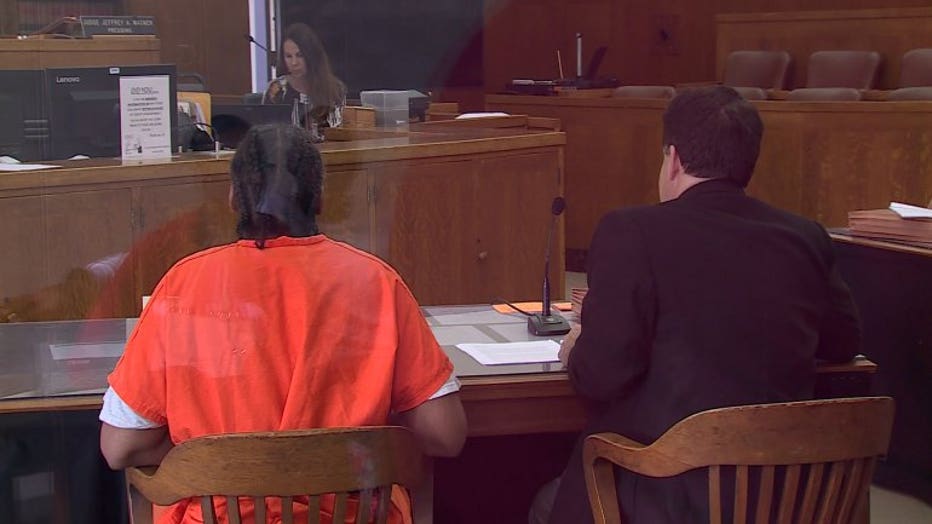 Harris originally faced one count of hit-and-run resulting in death and one count of operating a motor vehicle while revoked, causing the death of another. But a plea deal was struck. Harris pleaded guilty to the first charge -- and the second was dismissed.

Prosecutors say after still frames from surveillance video were released, showing the striking vehicle, a tip came in indicating Harris may have been involved.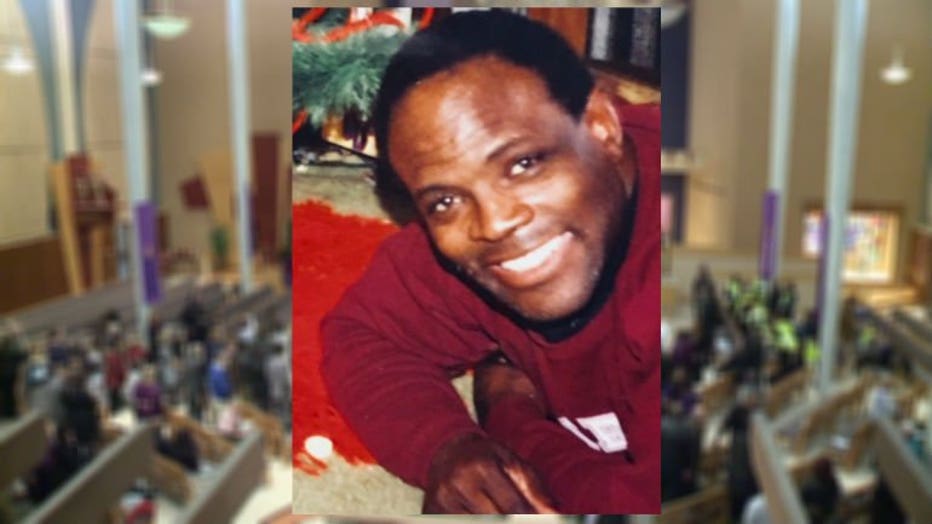 Police followed up on the tip -- checking DOT records, which showed Harris owns a 1995 burgundy Buick LeSabre -- a vehicle matching the description of the vehicle involved in the hit-and-run.

DOT records showed Harris' driver's license was revoked due to an August OWI conviction after an incident in July. During his arrest and citation by Butler PD, the complaint says he was driving the Buick LeSabre. Body camera footage from that arrest was reviewed and showed the vehicle driven by Harris appeared to be similar to the vehicle involved in the hit-and-run.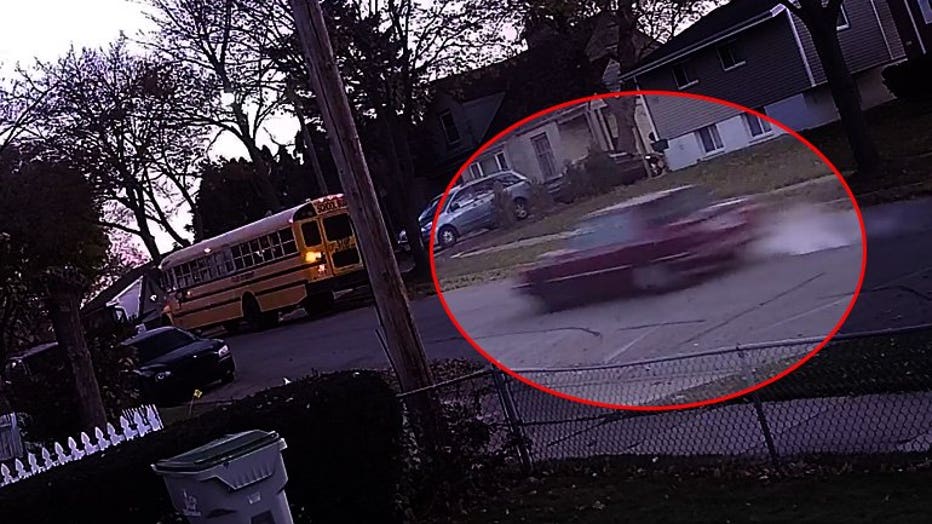 The complaint says MPD records showed he was arrested in August, cited for operating after revocation -- driving the same Buick LeSabre.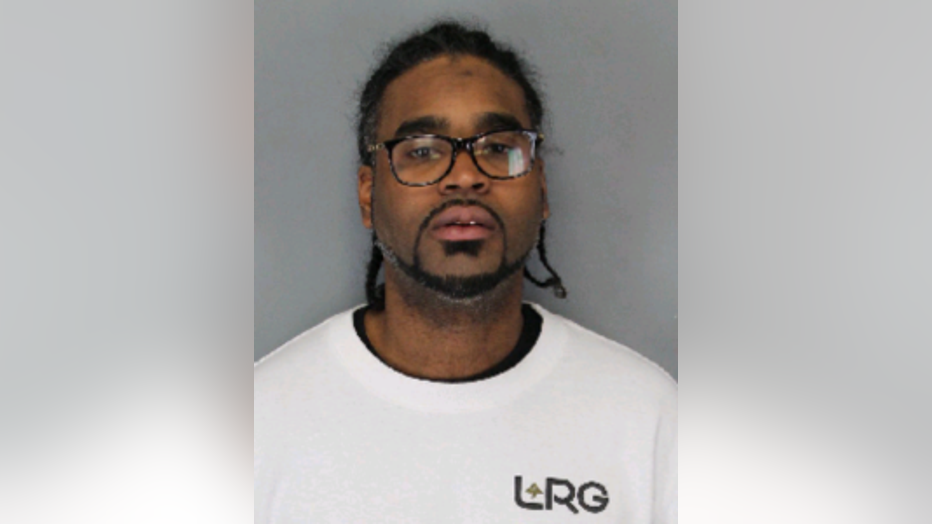 Investigators were able to take a look at surveillance video from Carmen Middle/High School which shows Harris leaving his home at 72nd and Sheridan on Nov. 10. The video showed the vehicle returning to Harris' home moments after the hit-and-run crash happened. The video showed the vehicle was missing a front driver's side hubcap and the left headlight was out -- consistent with front-end damage suffered in the crash.

The complaint notes that Harris failed to show up to work on the day of the crash. He was scheduled to start working at 6:30 a.m. The surveillance video showed him leaving his home around 6:24  a.m. The vehicle returned at 6:26 a.m. The human resources coordinator at his workplace indicated she received an email at 7:01 a.m. indicating he wouldn't be in for his shift because "car broke." Further investigation revealed Harris had called into work, indicating "he started going to work, but was rear ended, and his car just got towed back to his house."

Harris was arrested on Nov. 21 after he was located on a Coach bus heading toward Chicago. The bus was stopped on I-43 and Harris was taken into custody.

Investigators took at look at his text messages, and the complaint indicates on the day of the crash, moments afterwards, he texted his girlfriend: "Baby please pick up some serious (expletive) just happened," and "Baby pick up the (expletive) phone this (expletive) life or death I swear to God pick up the (expletive) phone." He also texted a co-worker indicating he wouldn't be at work, saying "I (expletive) up my car."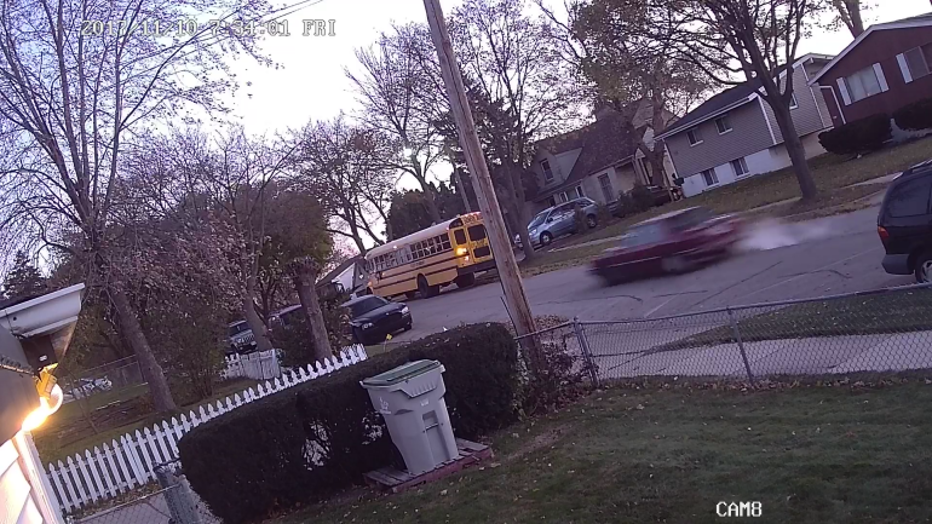 The complaint says he also called five auto glass repair facilities, and performed internet searches for car covers.

Prosecutors note in the complaint the striking vehicle has yet to be recovered. It's believed to be hidden somewhere in Milwaukee under a car cover.

Tyler spent nine years after retirement serving the kids of the community.

"We feel the loss very keenly in the MPD family," said Milwaukee Police Chief Ed Flynn shortly after his death. "He was very well respected among the ranks of the other crossing guards; not just a dedicated employee but his love for the children was obvious to everybody."

Tyler was eight blocks from his post, near Kluge Elementary, when he was hit at 72nd and Carmen. Family told us in November, his injuries were wide-ranging; he lost both legs, suffered broken ribs and his condition grew grave.