Judge orders soldier to carry photo of drowned puppy in his wallet
FAYETTEVILLE, N.C. -- A Fort Bragg soldier who intentionally drowned his eight-month-old puppy in 2015 was ordered by a judge Tuesday, September 27th to keep a photo of the dog in his wallet.

Police said John Burrow tied up the pup named Riley then threw the animal into MacFadyen Pond in Fayetteville, North Carolina.

On Jan. 2, 2015, the dog's body washed ashore.

Burrow allegedly told investigators that the mixed lab-shepherd pup had run from home several times, and he and his wife could not afford the bills after the dog got hurt.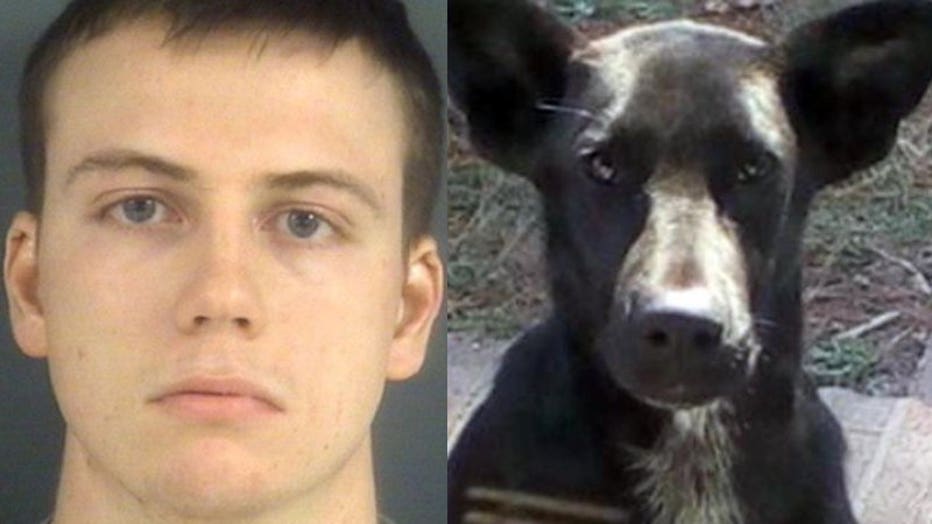 John Burrow will have to carry a photo of the lab mix puppy, Riley, he hog-tied and drowned in a lake, according to a judge's unique sentencing guidelines.


Burrow's neighbors were furious, especially those who had given the couple hundreds of dollars to help pay the veterinarian, according to WRAL.

Cumberland County Superior Court Judge Jim Ammons handed down the unusual sentence after accepting John Burrow's guilty plea to a charge of felony animal cruelty.

Ammons also sentenced Burrow 30 days in jail and 100 hours of community service, which he may serve cleaning out the cages at Cumberland County Animal Control.

He won't be allowed to own a pet for five years.

Burrow's wife, 22-year-old Kelsey Caroline Burrow, could also face punishment for a misdemeanor charge of being an accessory after the fact.