"I've lost money before, but never that amount:" How to spot a car sale scam


MILWAUKEE – A Milwaukee man is poorer, but wiser after attempting to purchase a car online. After spending $1,000, he still doesn't have a car. However, he learned an important lesson.

The bus stop that Robert Grant walks to in order to get to work is nine blocks away, and timing is key.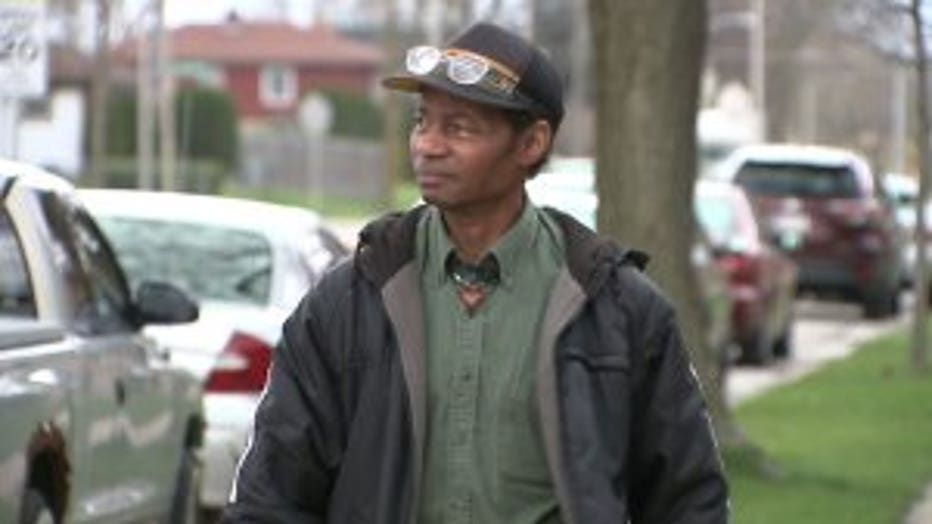 "That particular bus line only comes every 45 minutes," Grant said.

Once on the bus, it takes 25 minutes to get to work.

Grant says the entire commute takes an hour-and-a-half on a bad day, and it started to get tiresome.

"I think that's what kind of made me desperate," Grant said.

If Grant had a car, his commute to work would take about 15 minutes. So recently, Grant tried the app 'letgo' – a free person-to-person sales app.

Grant found a car he liked -- a 2005 Nissan Maxima with a $1,000 price tag.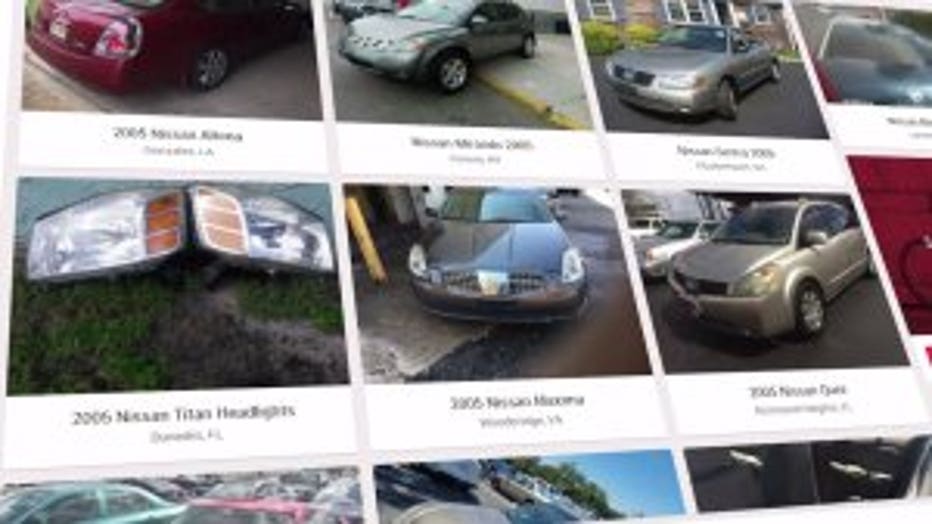 "It appeared to sound like a lady, saying she was in the service and she was going to be out of the country for a year and she didn't want to keep paying storage on the car," Grant recalled.

The seller had one request.

"She said she wanted to use eBay to protect me and her," Grant said.

Grant got an email that appeared to be from eBay Motors. It said payment must be made "through Walmart gift cards."

Grant purchased three cards from Walmart.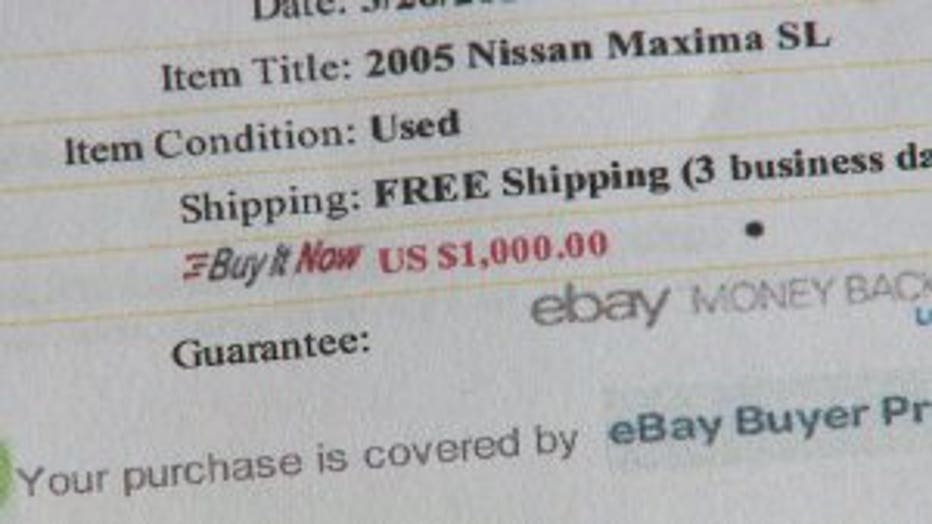 He called the number for customer service provided in the email and read the card numbers over the phone. Grant was told his car would be shipped within three to five days.

"I get another email telling me there's something wrong with my shipping," Grant said.

A couple days later, Grant was told he needed to pay another $1,000. He refused and was told he would get a full refund.

"I called back, like, a day or two later. The phone just rang, rang, rang, rang, rang," Grant said.

Turns out, the email Grant received wasn't from eBay.com. If you look closely at the address, it actually came from instruction.com.

This is a big red flag.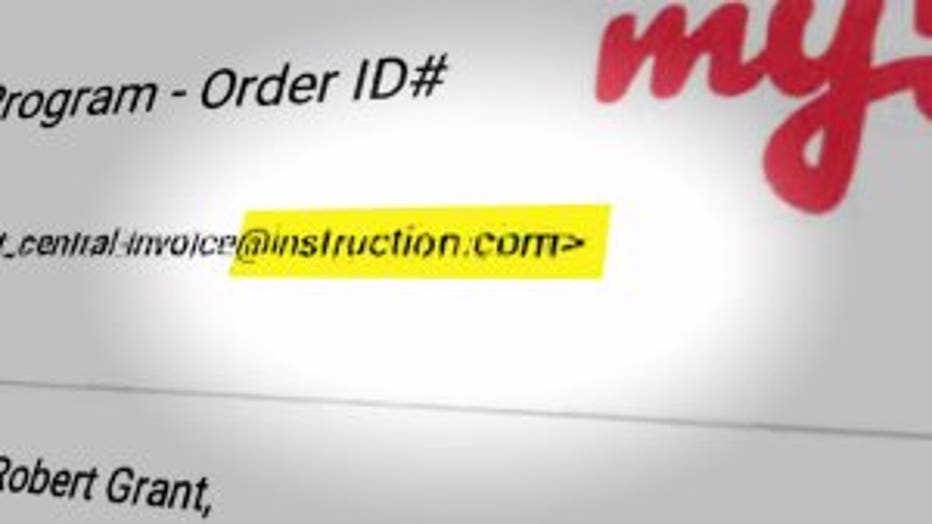 FOX6's Contact 6 reached out to eBay. The company confirmed that this is a scam and the transaction "did not take place on eBay motors."

Instead, it appears the scammer made a fake landing page.

EBay tells Contact 6 that payment using gifts cards or prepaid debit cards is never allowed on their site.

"You never want to be paying ahead of time with this stuff, or with prepaid gift cards or wire transfers," explained Jim Temmer, the president of the Wisconsin Better Bureau.

The BBB says when using services like letgo or Craigslist, you should be cautious of prices that seem too good to be true, or pictures that look like they came from a catalog.

In addition, be wary of a seller who won't speak to you on the phone.

"Letgo itself says, 'do it in person. Find a public place, a coffee shop, a mall, somewhere you can and transact in cash,'" Temmer said.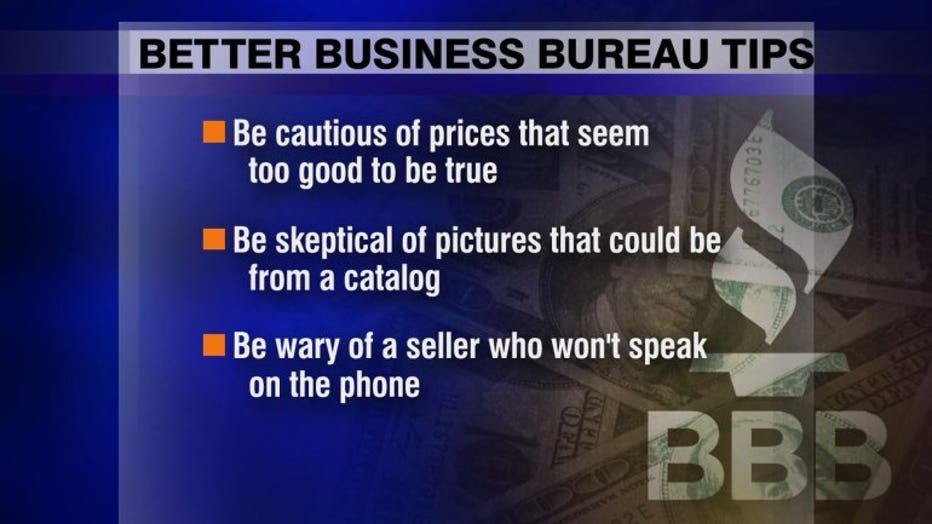 Grant is now out $1,000.

"It was like I had a death in the family. I mean, because I've lost money before, but never that amount," Grant said.

Grant says because of this experience, he will only agree to face-to-face sales in the future. He actually used letgo once before to sell a car and said it was a positive experience.

Still, scammers are always looking for ways to various websites to take advantage of people.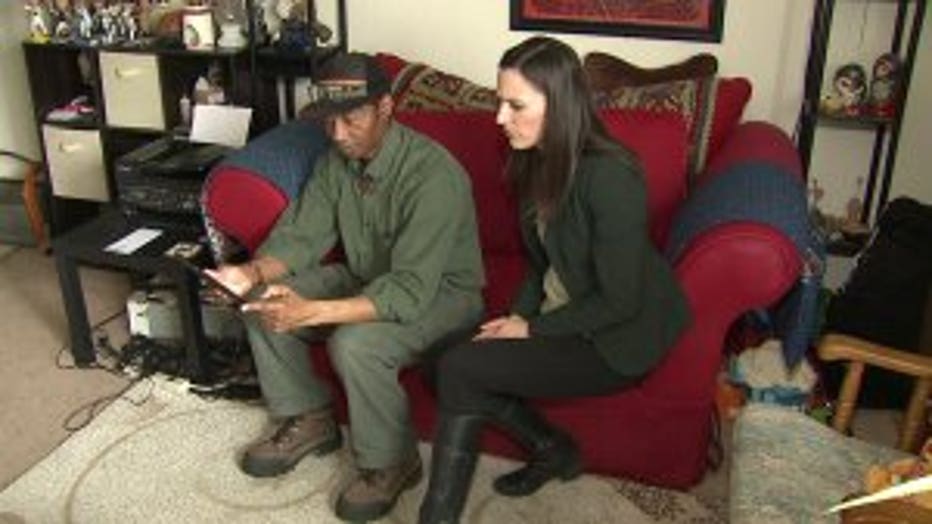 It's not just buyers that need to be cautious – sellers need to watch out as well. Another common scam is a buyer sending a check with too much money, and then asking for the difference sent back. Eventually, the buyer's check bounces and the seller ends up losing money.

Contact 6 reached out to letgo for comment on this story, but we did not hear back.