"It's their café:" Memory Cafés creating community for people impacted by dementia-related illnesses


HARTLAND -- Every month anyone impacted by Alzheimer's disease, Mild Cognitive Impairment or dementia-related diseases has an opportunity to connect with others.

It's an experience that's creating community in southeastern Wisconsin and beyond -- it's called a Memory Café.

"Memory Cafés are social engagement opportunities for folks with dementia and their care partners to come together and just have some fun times," explained Angela Meyers of the Bridges Library System.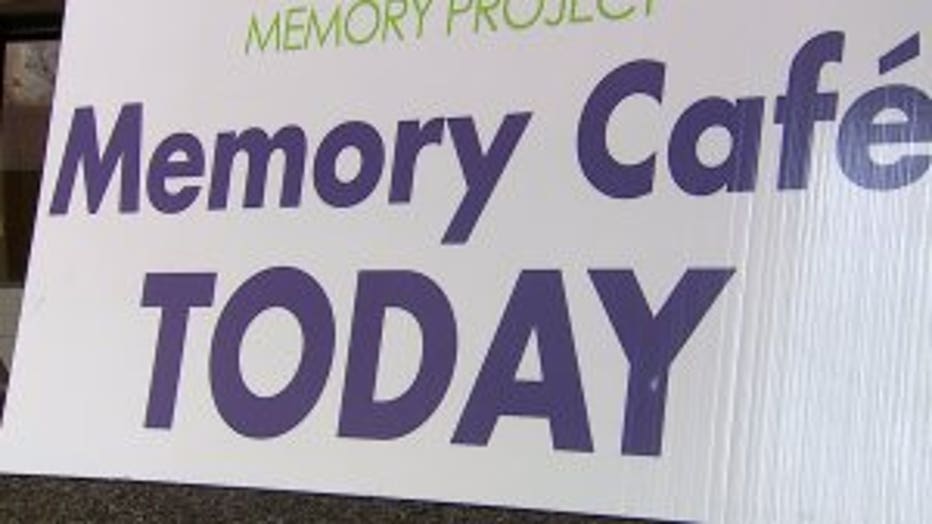 Meyers helped create the Library Memory Project, which hosts Memory Cafés at libraries in Waukesha, Washington, and Milwaukee Counties.

"Having it in the library is really unique," Meyers said. "It's also a place they visited a lot in their lifetime. So, it's something that`s comfortable for them to go to."

The Library Memory Project runs through a partnership with the Alzheimer's Association.

"What we`re trying to do is bring people back into the community," said Wendy Betley of the Alzheimer's Association  Southeastern Wisconsin Chapter. "When someone is diagnosed with Alzheimer's disease the whole family is impacted. It's not just that individual."

Together the organizations are working to create a social experience for anyone dealing with dementia-related diseases -- whether they've been diagnosed with it or are a caregiver.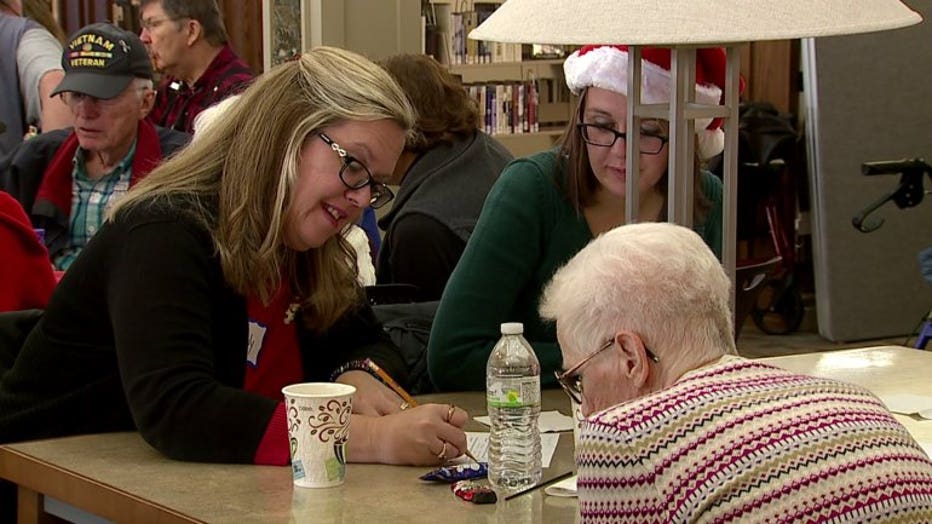 Wendy Betley of the Alzheimer's Association and Jill Fuller of the Bridges library system join Memory Café attendees for holiday trivia.


"It's really important for people to participate in social engagement opportunities when they have dementia because it`s a socially isolating disease," Meyers said. "People need to come together to make sure they're feeling heard and understood."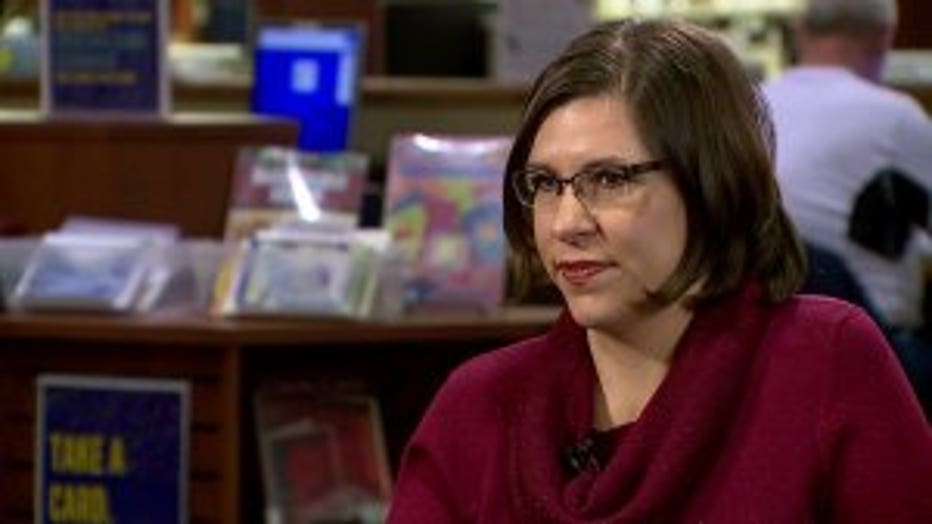 Angela Meyers helped create the Library Memory Project, which started in 2015.


At any given café, organizers encourage attendees to not focus on the disease and have fun with the group.

"It's really a no judgment zone for people to come together and really just have some fun with other people that are going through the same thing that they are," Meyers said.

Each Memory Café is completely different.

FOX6 attended a café at the Hartland Public Library in December. It featured holiday snacks, Christmas carols, and holiday trivia.

Betley and Meyers say no matter what activities are happening at the cafés,  the people truly make them their own.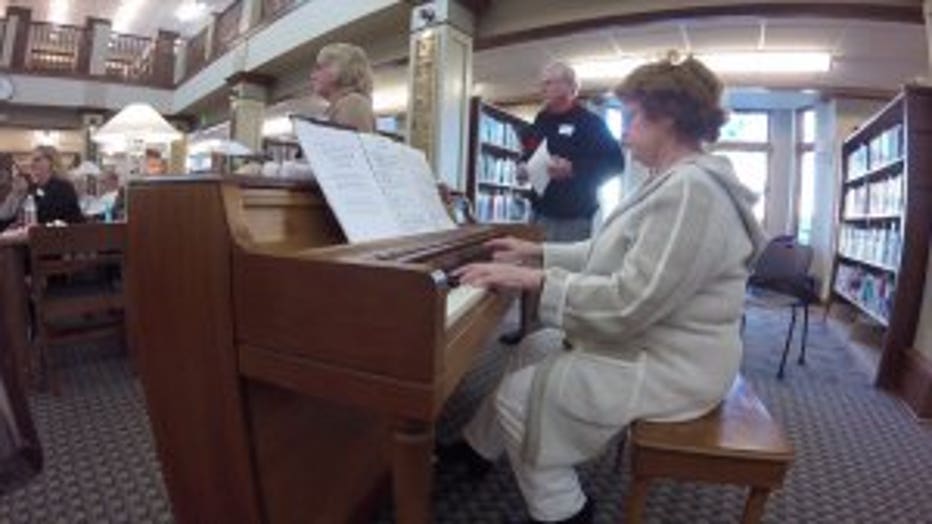 "It's the attendees that create the environment. It's their café," Betley said.

Memory Cafés through the Library Memory Project are expanding in 2018. You can find a full list of library locations and dates HERE.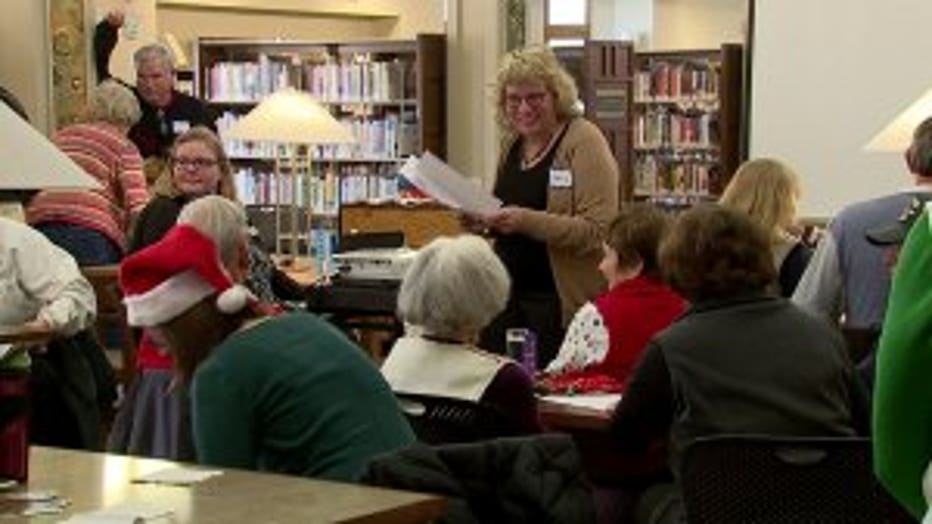 Nancy Massnick of the Hartland Public Library leads a December Memory Café at her library.


In addition, Memory Cafés aren't just hosted at libraries. There are several other locations all over Southeastern Wisconsin. You can find those HERE.

If you plan to attend a Memory Café for the first time, you are asked to register in advance.

If you or someone you know is impacted by Alzheimer's disease or a dementia-related illness, the Alzheimer's Association has several resources including a 24/7 Helpline. The number is 1-800-272-3900.