"It's sad:" Popular playground on city's north side burns to the ground; will it be rebuilt?


MILWAUKEE -- There were massive flames and thick, black smoke as a playground on Milwaukee's north side burned to the ground on Sunday, June 28th. It was a popular spot for kids -- especially in the summer. So what's next for the playground near Buffum and Center? Will it be rebuilt?

The playground was a place where kids could come to have fun. It helped to keep them out of trouble. Those are things adults who live in the neighborhood hope will continue.

With a few strokes of a broom on Monday, the last remnants of the charred playground were swept away.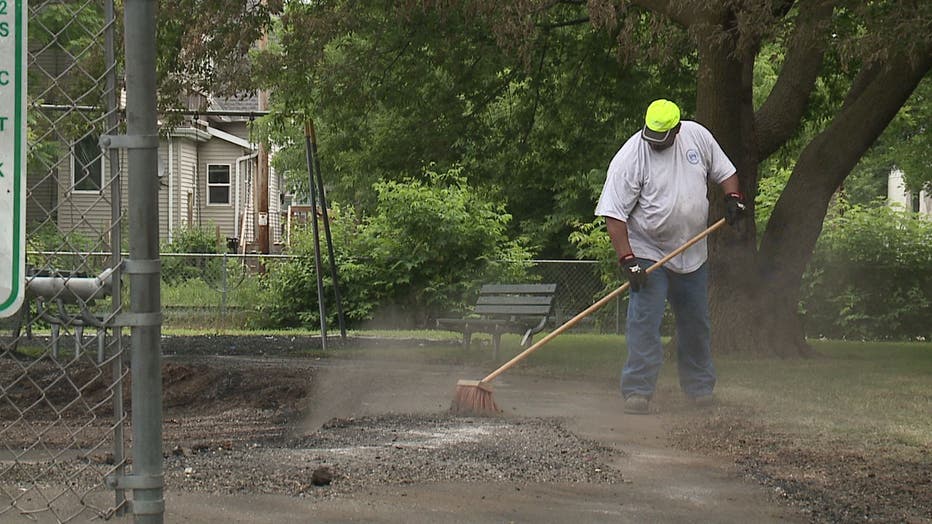 Playground fire (Buffum and Center)


"I'm happy that's it not a hazard and Milwaukee did the right thing and cleaned it up right away," Carlos Salgado, who lives in the area said.

Charred and mangled metal was all that remained after flames tore through the playground Sunday.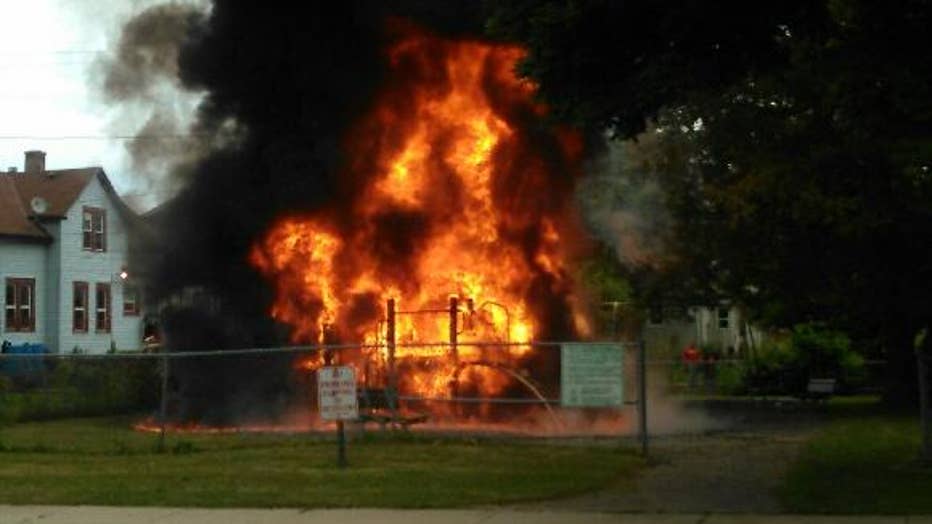 Playground fire (PHOTO: Calvin Graham)


"I think we need to get it rebuilt for kids who don`t have a lot of options for places to go," Keya Shumpert said.

Shumpert couldn't believe all the playground equipment burned to the ground.

"I just want kids to have a safe summer and a good place to go so I'm a little sad," Shumpert said.

Shumpert is part of the South Harambee Neighborhood Group looking to revitalize the park.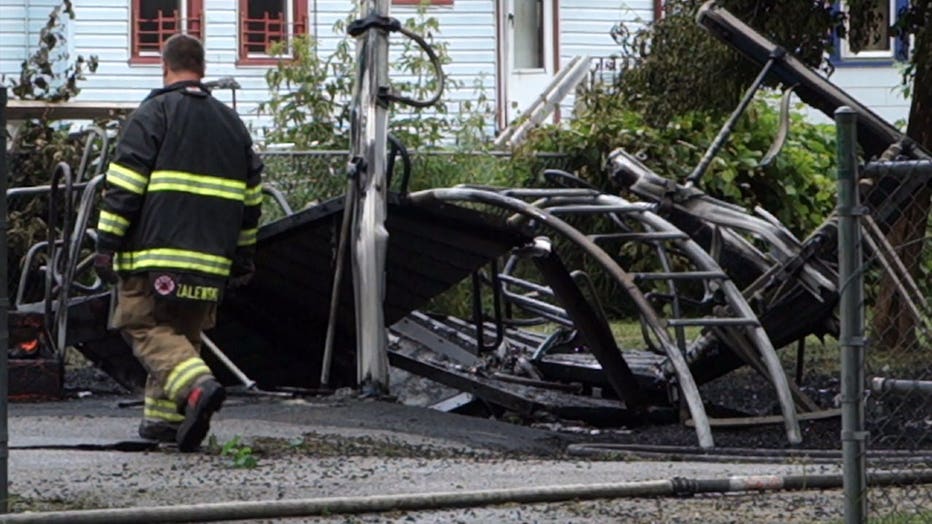 Playground fire (Buffum and Center)


"This was one of the parks that we wanted to paint and upgrade for the summer," Shumpert said. "We wanted more of a soft ground so kids can play and we were looking to do that. We also wanted to add a few more swings and slides and maybe paint benches so the kids could make the area their own and maybe make some murals."

Now, Shumpert's vision will be totally reworked.

"It`s sad. I guess we`ll have to start over," Shumpert said.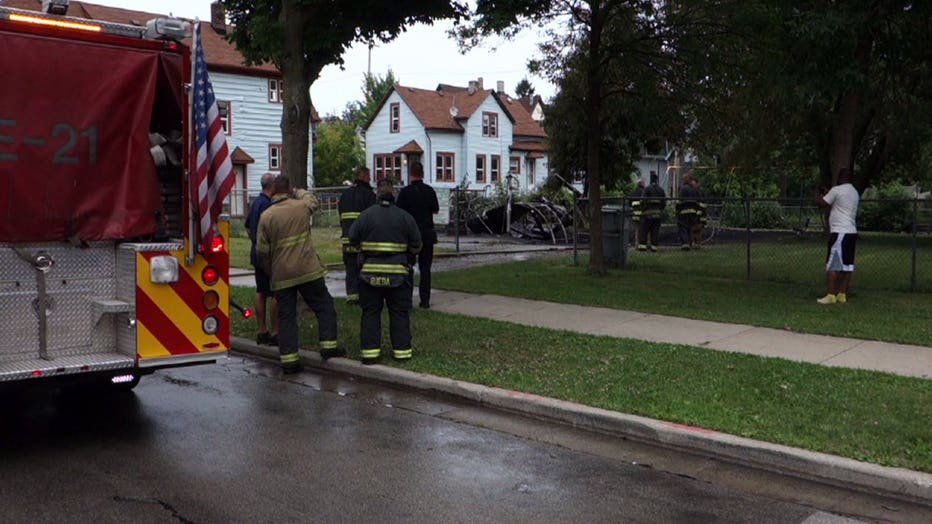 Playground fire (Buffum and Center)


Shumpert isn't the only one dismayed by Sunday's blaze.

"My son played around here once in a while. He can`t play here at all no more. It's pretty sad," Salgado said.

What's even more disappointing for many who live in the area is news that kids around the age of 10 may have had a part in starting the fire.

"I just hope kids don`t play with fire because you see what happens when you do," Salgado said.

Milwaukee police on Sunday said a neighbor observed young children (around the age of 10 or so) lighting paper on fire in the 'tot lot.' When the neighbor yelled at the kids, they dropped the burning paper and ran away.

The paper then lit the rubber mat on fire, which spread to the play equipment -- causing significant damage.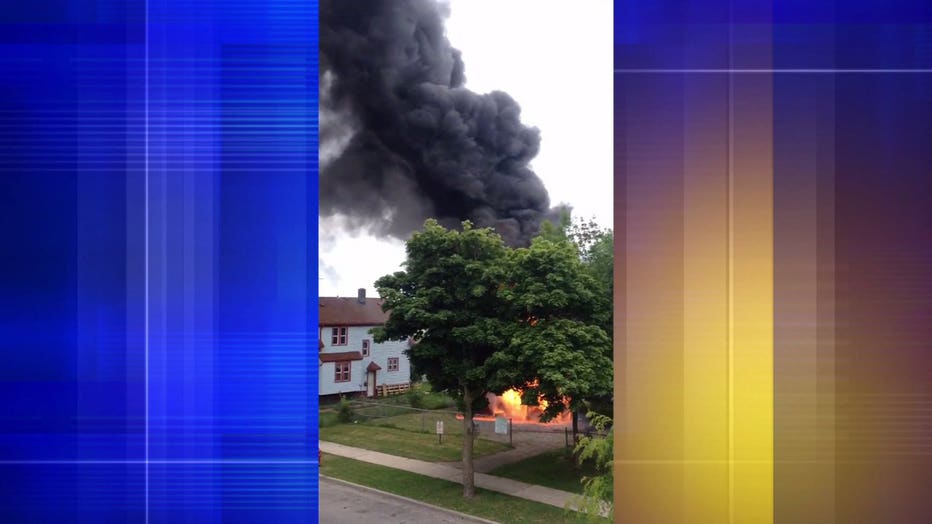 Playground fire (Buffum and Center)


Firefighters were able to put this fire out in about a half-hour.

The Milwaukee Police Department is now handling the investigation.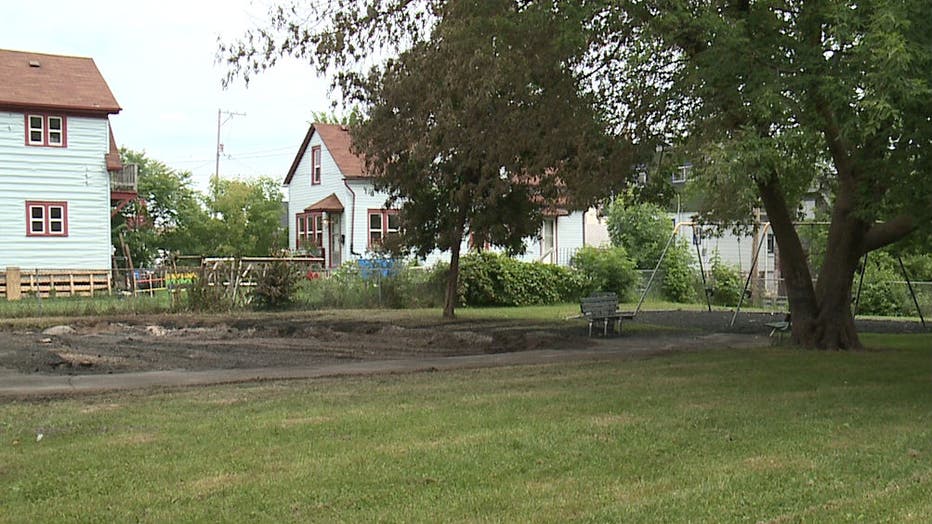 Playground fire (Buffum and Center)