"It's quite large:" Exact Automation showcases world's largest robot


MILWAUKEE -- The world's largest robot is here in Milwaukee. But folks looking to get a glimpse of the giant piece of technology better act fast.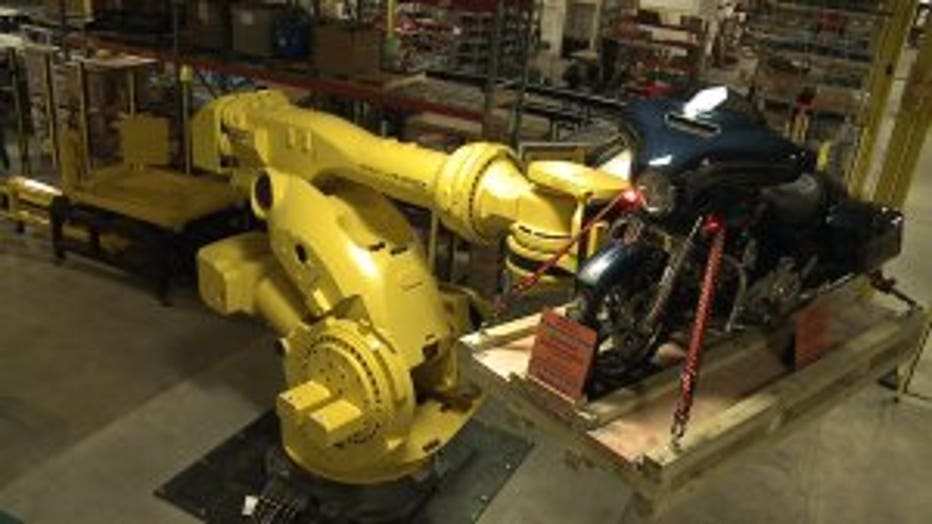 With precision and ease, this robot can pick up an 800-pound motorcycle!

"Well you can't help but be astounded by it, quite frankly. It's quite large," said James Schneberger with New Berlin Plastics, Inc.

And it's right here in Milwaukee at Exact Automation. The company purchased the machine from FANUC -- a Japanese company. It arrived in November, but Exact Automation had work to do before it got here.

"We had to pour new concrete in the building. We had to put 100,000 pound of concrete to prepare as a base for this robot because it weighs so much," said Exact Automation Owner Jim Mevis.

Schneberger works around robots -- but nothing this large. Weighing in at 26,000 pounds, Schneberger is astonished at its size.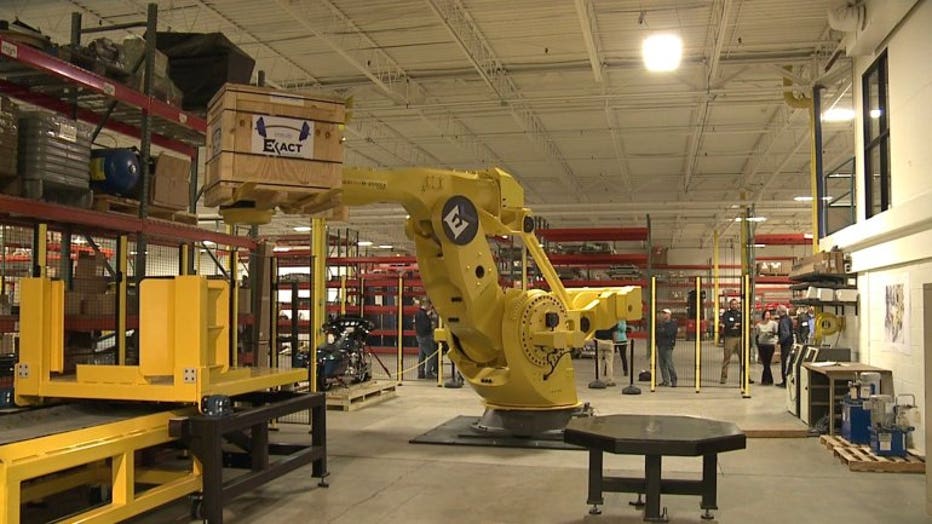 "Makes you wonder what's inside the thing. How big are these motors that are moving this thing around?" said Schneberger.

The M-2000iA has the longest reach and the strongest wrist, surpassing all other six-axis robots available today and will soon be put on a production line in the Midwest.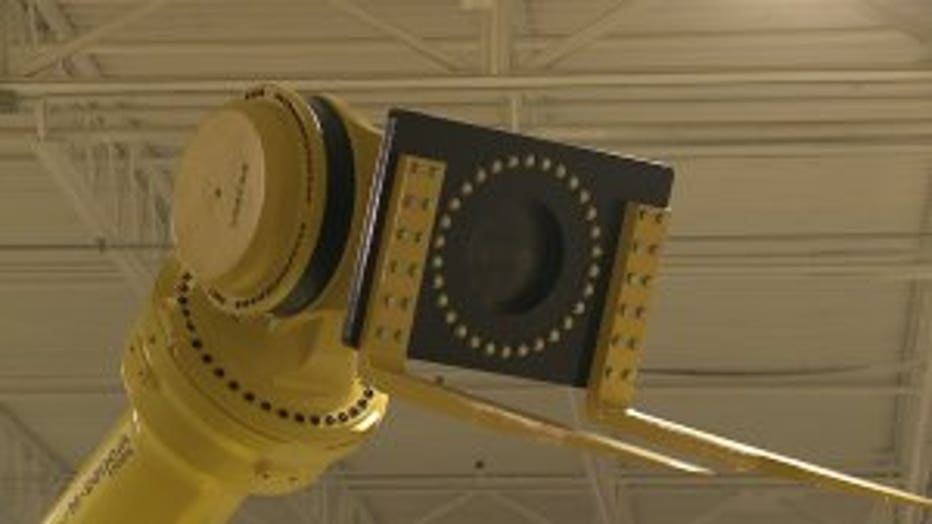 "Many people might not realize that there's companies in Milwaukee that do this kind of work. It's a blue collar town -- but look what we're doing in the heart of Milwaukee. We've got some really high technology and we're doing some really cool stuff," said Mevis.

Mevis says robots are on the rise as more people get to understand them better.

"Five to 10 years, you're going to be used to working side-by-side with a robot," said Mevis.

In two weeks, the robot will be shipped to an Illinois company where it will take the place of a crane and its operator will then be trained on how to use the new robot.