"It's heavy and it's wet:" Folks in Sheboygan dig out after late-season snowstorm


SHEBOYGAN COUNTY -- The snow totals in Sheboygan may not be as high as those in northern Wisconsin after a spring snowstorm pushed through Wednesday, March 23rd and Thursday, March 24th, but people still needed to use shovels and snow blowers to clean it up.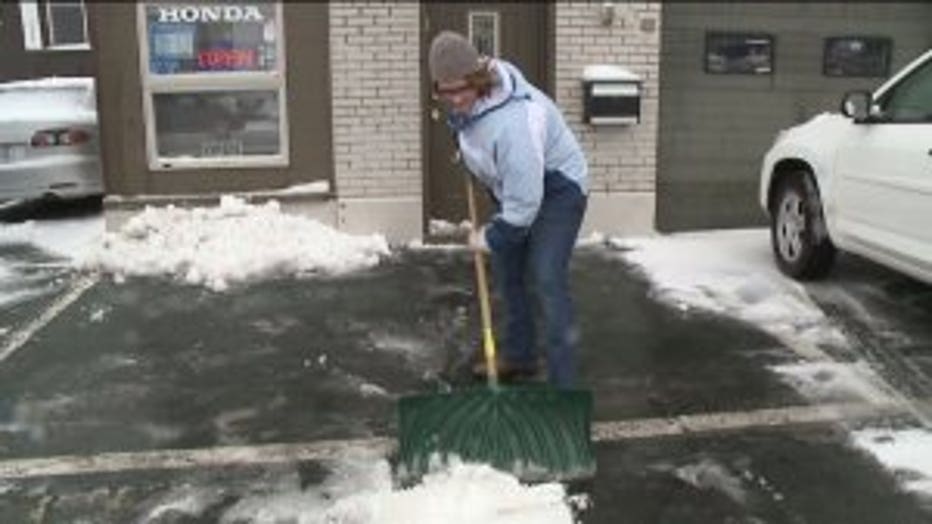 "I woke up this morning and I was pretty T.O.-d about it. I thought I could put her away for the year, but no," said Michael Bower, who lives in Sheboygan.

On Thursday, City of Sheboygan residents shoveled their way through a late season snowstorm which may not have been as significant as some expected.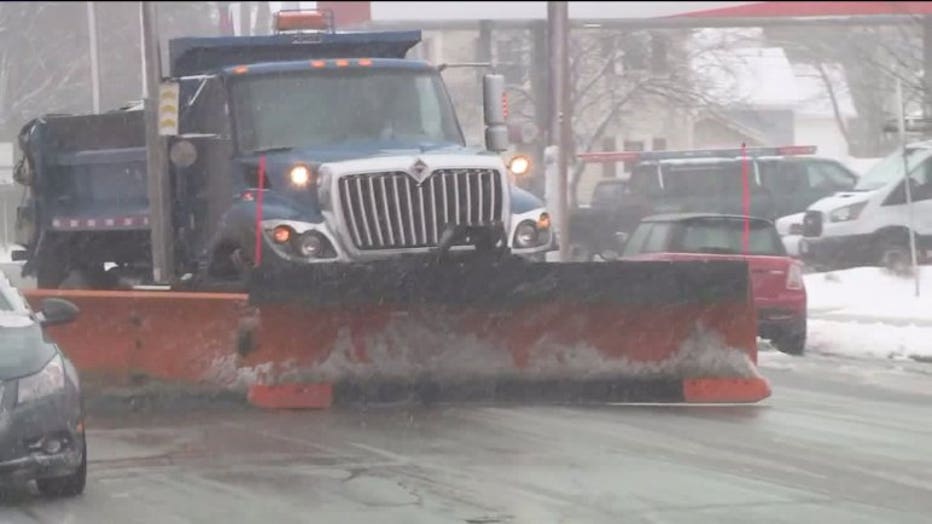 "It's heavy and it's wet. But it's a piece of cake right now," said Kathrine Pouliot.

Pouliot was hard at work as she and her daughter cleared the snow from her son's newly-purchased auto repair facility.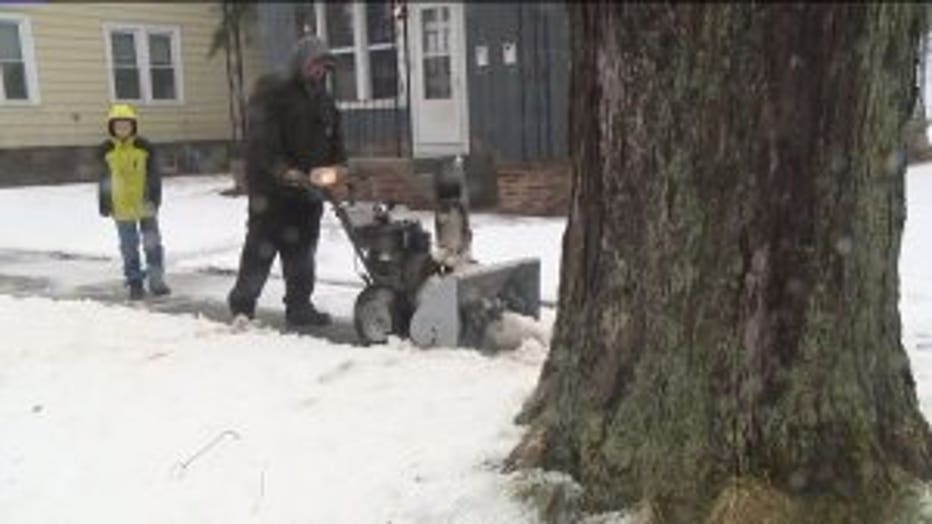 "First snowstorm, and no shovelers -- so here we are," said Pouliot.

So, too, were 14 salt trucks -- with other pieces of Sheboygan's snow clearing equipment on standby -- according to the David Biebel, the director of the City of Sheboygan's Public Works Department.

With Thursday's daytime snow totals at just over one inch -- as of Thursday afternoon, public works officials scaled back the cleanup response a bit -- but truck drivers would be on standby throughout the evening hours.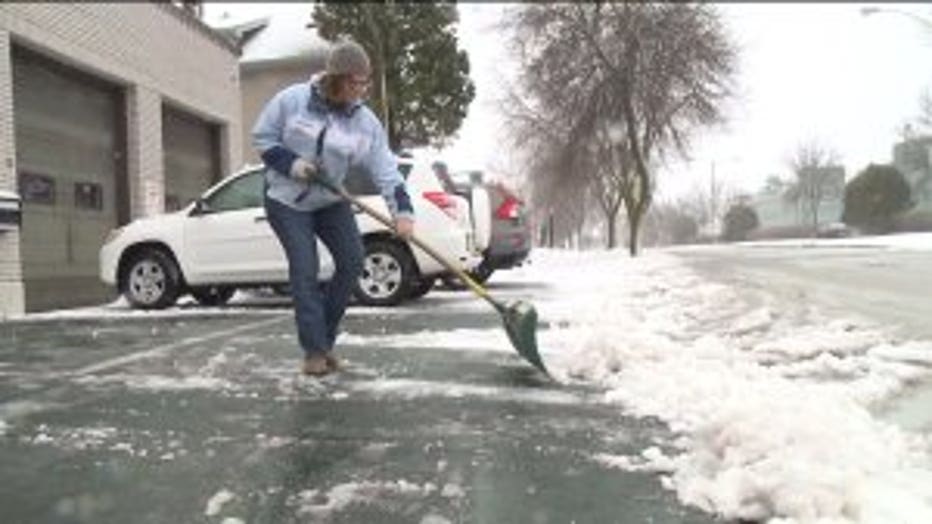 "It's March. We know it's not going to be bitterly cold and stay cold, where the snow is going to stick around for a long time," said Biebel.

"It'll probably be 80° tomorrow. Don't even know why I'm doing this," said Bower.