"It's an absolute miracle:" Baby Hazel undergoes rare heart transplant that saves her life


MILWAUKEE -- What was supposed to be one of the happiest moments of her life, turned to uncertainty, when Amber Harrison's second daughter, Hazel, was born.

"As soon as she came out, she was blue and not breathing," said Amber Harrison, a mom of two.

It was in the coming minutes and hours that doctors told Amber and her husband David they would keep the baby in the neonatal intensive care unit.

"That's when it started to set in that something is really wrong," said Amber.

The same day Amber was able to go home from the hospital, she received a call from doctors.

"They called and told us we needed to come back," she recalled. "They had found something in her heart."




An X-ray revealed a terrifying picture. Their sweet daughter had a golf-ball sized tumor stuffed into her heart, which was the size of a racquetball.

Hazel was flown from a hospital three hours north in Marshfield to Children's Hospital of Wisconsin. There, doctors revealed the tumor stuck in Hazel's heart was forcing the heart to three times its normal size.

Dr. Steven Kindel met the family at the Children's Hospital and told them the rarity of the disease, called cardiac fibroma. It's a non-cancerous tumor often seen in children.

"She had a tumor mass that was inside her heart, growing in the muscle of the heart that made the heart unable to do its job efficiently," said Dr. Kindel, who is the the medical director of the "Heart Failure and the Heart Transplant Program." "Hers was so big that it was too large to take out of the heart. We wouldn't have been able to do that safely without injuring the heart in a way that she would have been left with a very sick heart."




Doctors told the Harrison family that surgery was too risky and a heart transplant was the safest way to go. That entailed waiting until the right donor could offer a heart that matched Hazel's needs.

"When she got put on the list, I was very antsy," said Amber.

It would be three weeks before a donor match came up in the system.

Amber remembers getting the phone call.

"Our lives completely changed," she said through tears.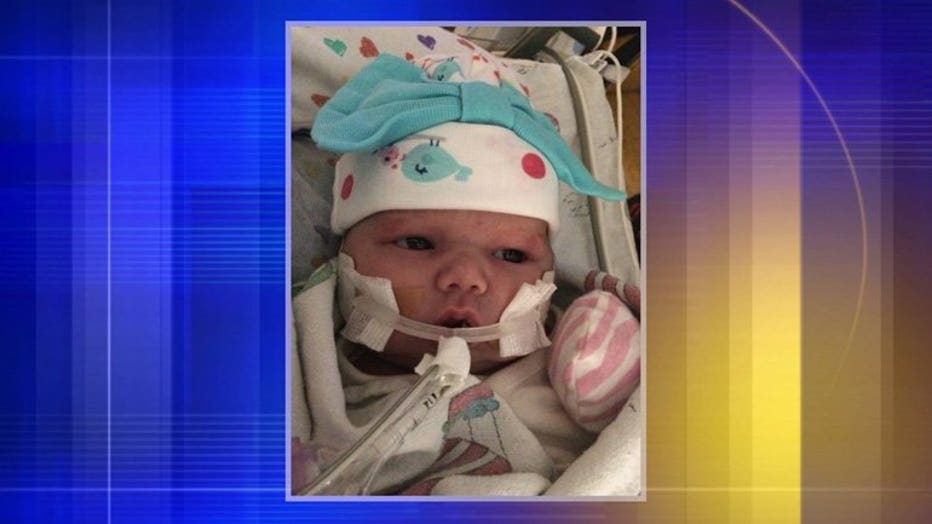 Dr. Kindel developed a relationship with the family, guiding them through the process. When it came time for the transplant, Dr. Ronald Woods led his team through the surgery.

"When I tried to manipulate the heart or move it, it was very stiff and rigid," he said, adding that attempting to remove the tumor would have caused damage "not compatible with meaningful life."

An image on the left below, shows the gravity of just how large the tumor had caused the heart to become.

On the right, what an infant's heart of her age should look like.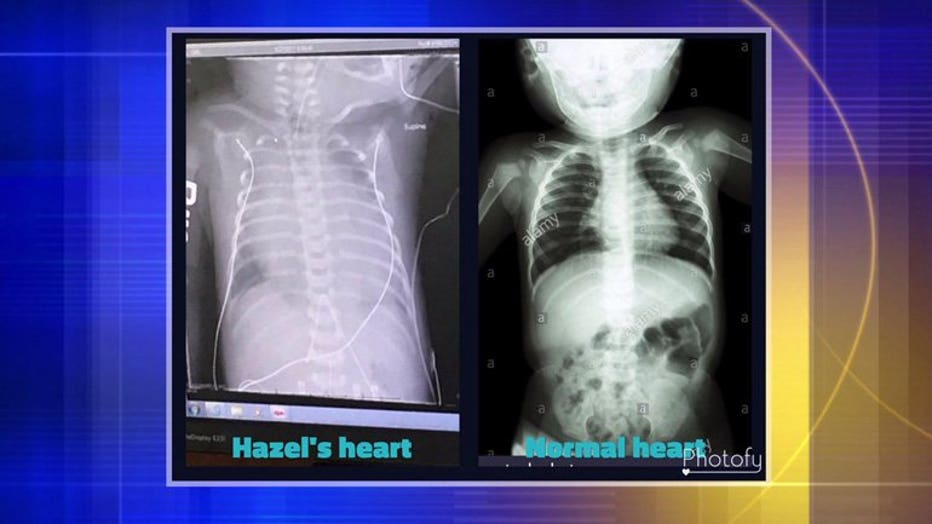 Doctors said if they chose not to opt for a heart transplant, the heart and other organs would have suffered damage.

"In Hazel's case, we really didn't have a lot of other options. There wasn't much of a 'Plan B' if things got worse," Dr. Kindel said.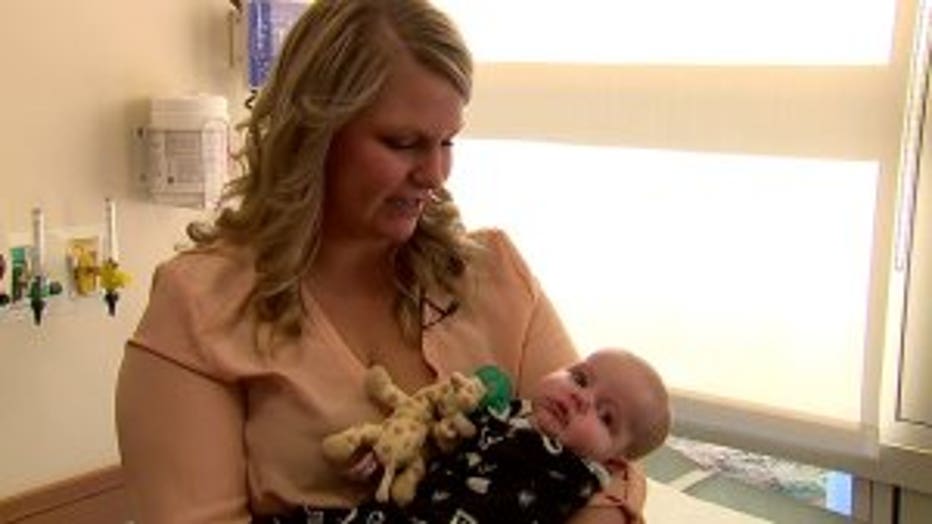 While Hazel's heart transplant was successful, an inherent risk with the procedure is the body rejecting the new heart.

"The body has the ability to recognize that the donor heart is not her heart and it has the ability to fight it like it would an infection," said Dr. Kindel. "We have to use strong medications to turn down the immune system so it doesn't try to fight off this heart."

At Hazel's appointment at the Children's Hospital on Tuesday morning, December 5th, nurses and doctors did blood work and checked in on a long list of medications the three-month-old is taking. Doctors described her medical miracle as a rarity for someone her age, and even more so -- that her recovery is going as planned.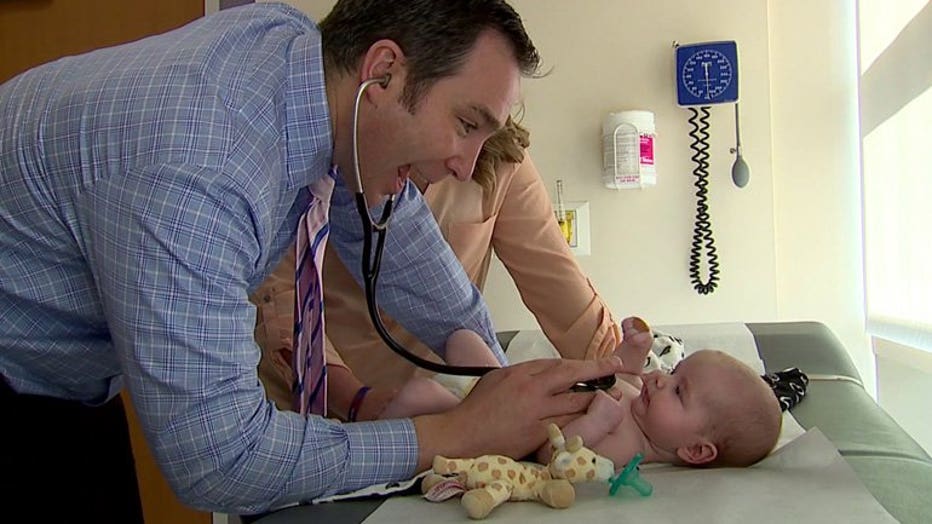 Hazel's family, who often visits the Milwaukee-based hospital at least every other week, wears shirts, sweatshirts and wristbands in support of Hazel's journey. But Amber said she can't help but think of the family who lost a child whose heart Hazel gained.




"It's been rough. It's been happy. Every emotion goes through you thinking about the donor family," Amber said.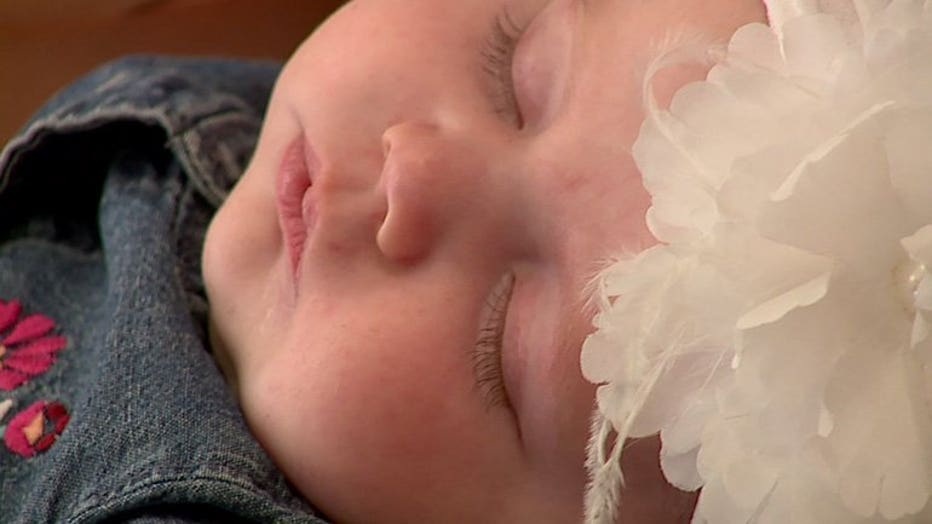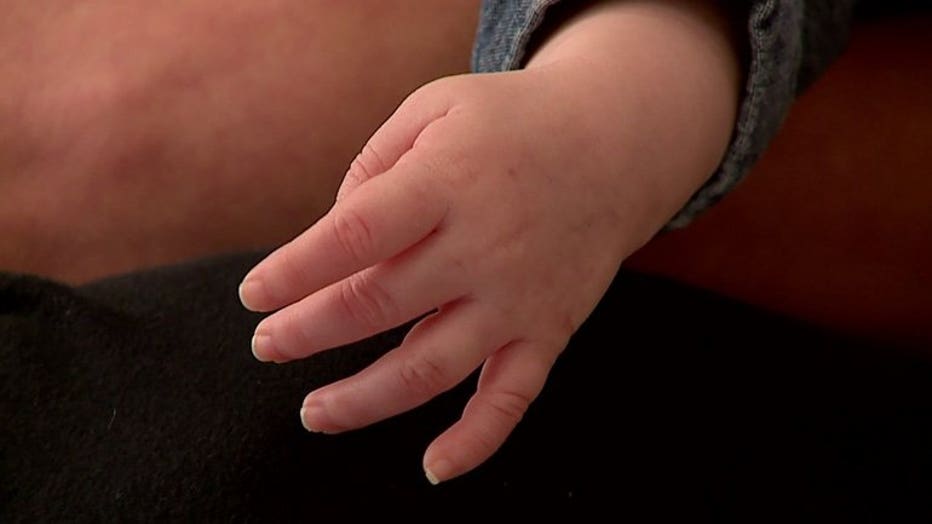 The Harrison family said they're thankful for the doctors at the Children's Hospital who not only saved their daughter's life -- but continue to support her along the way.

Doctors said infants like Hazel have a 90 percent success rate for heart transplants.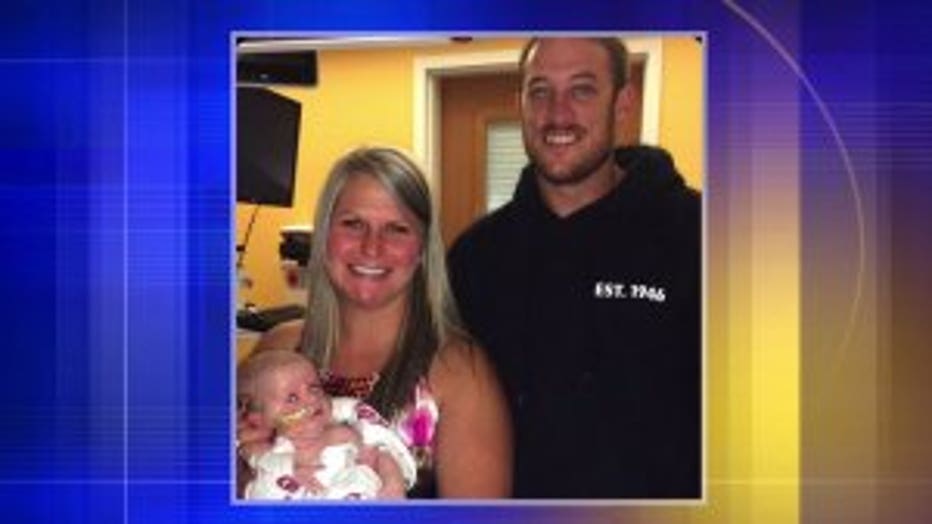 "It is the worst day in someone's life. Someone has lost a child -- and yet they had the power of their own spirit to say we're going to try to save some other people's lives," Dr. Kindel said. " a miracle."