"It's a tradition:" Fun on the street Sunday as folks turn out for Locust Street Festival


MILWAUKEE -- An all-day celebration on Locust Street Sunday, June 14th as folks turned out for the 39th annual "Locust Street Festival" in Riverwest.

The fun began Sunday morning with the Riverwest Beer Run/Walk. The run/walk lasts for 1.8 miles, and includes four "beer stops."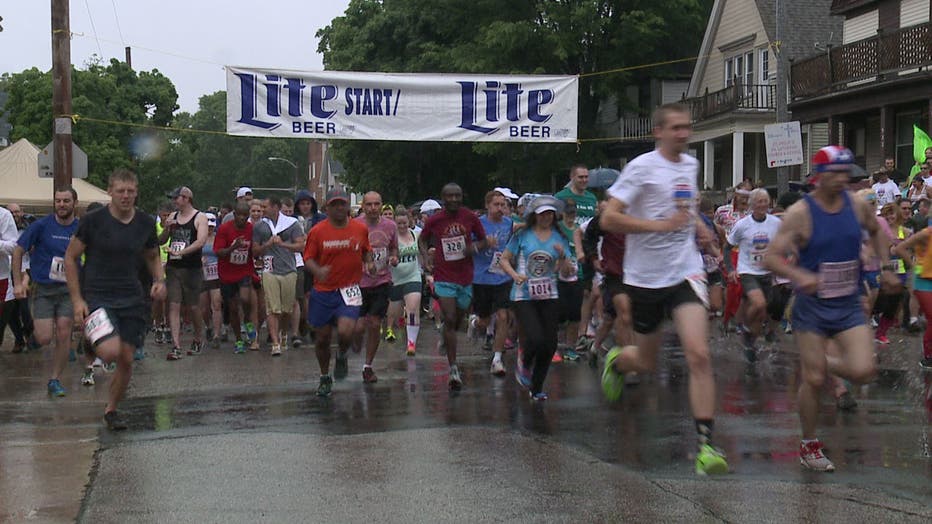 There are six outdoor music stages on Locust Street -- between Humboldt and Holton featuring local bands.

Add in artists, vendors and lots of food and drinks and you've got one heck of a Sunday!

 

"It's a tradition in the Riverwest area and it's important to get people down here and see the Riverwest area and see what's happening down here," Linda Maslow said.

The Locust Street Festival runs through 8:00 p.m. Sunday. 

This year's beneficiary is COA Youth and Family Centers, helping Milwaukee children, teens and families reach their greatest potential through a continuum of educational, recreational, and social work programs offered through its urban community centers and rural camp facility.

CLICK HERE to learn more about the Locust Street Festival.