'It's a huge honor in a lot of ways:' 2 local artists prepare for Sculpture Milwaukee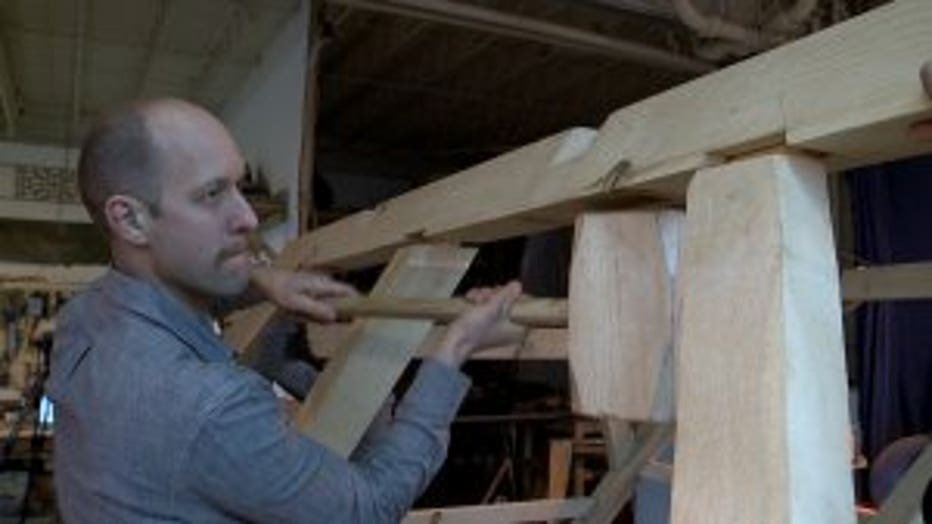 MILWAUKEE -- World class art will soon be just a stroll away. In a few weeks the streets of downtown Milwaukee will be lined with sculptures created by renowned artists.

Literally building what will go on a block in downtown Milwaukee.

"It's pretty unusual for us to be able to do this," artist Shana McCaw said.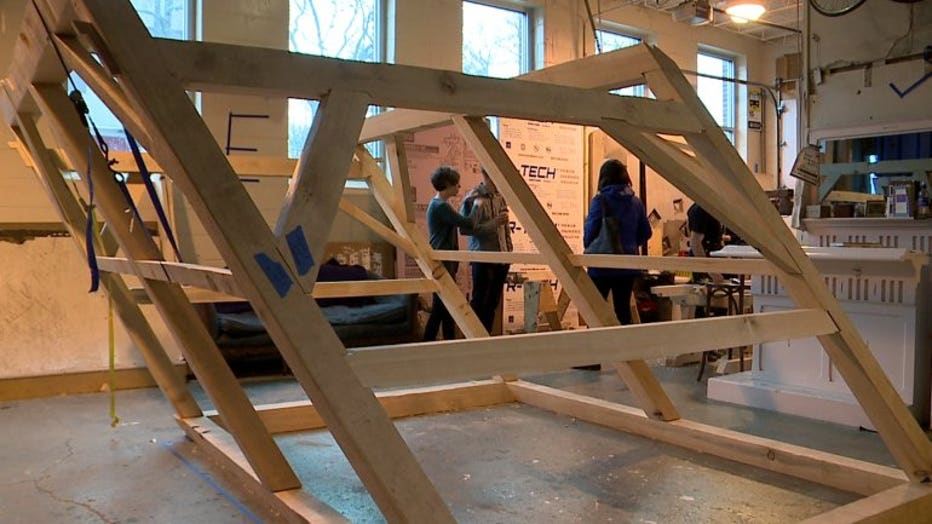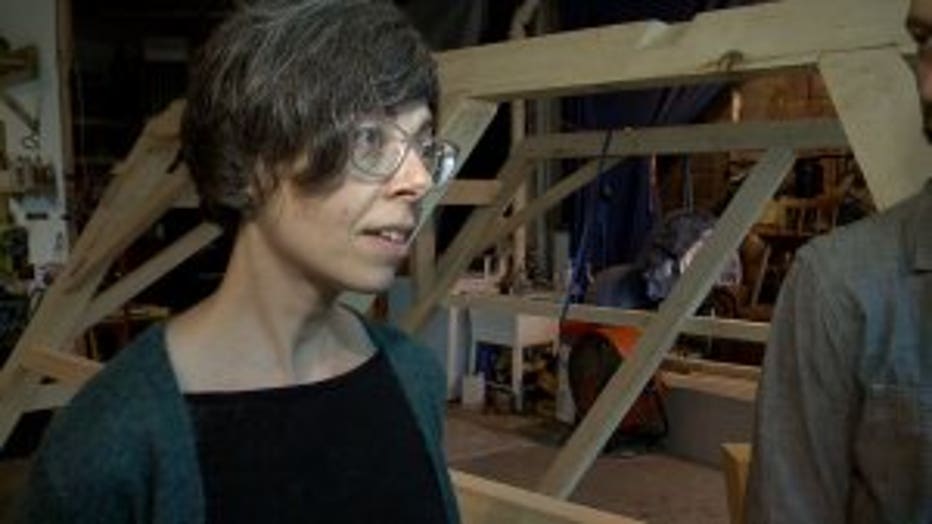 Shana McCaw and Brent Budsberg have spent months collaborating a piece that will be on exhibit.

"It's a huge honor in a lot of ways," McCaw said.

They are the only local artists this year taking part in Sculpture Milwaukee -- a free outdoor urban sculpture experience that will feature installations from all over the world.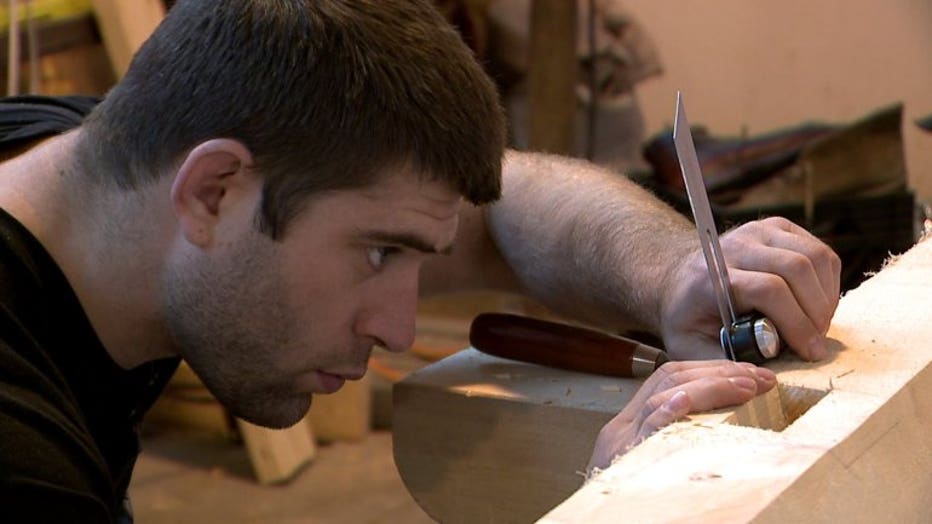 "We are bringing 21 pieces of art by 22 artists on Wisconsin Avenue from the Milwaukee Art Museum to 6th Street," said Erica Chang with Milwaukee Downtown.

"You get the opportunity to experience pop art and art that is tied to history, art from local artists," Chang said. "Really a wide range to appeal to every taste."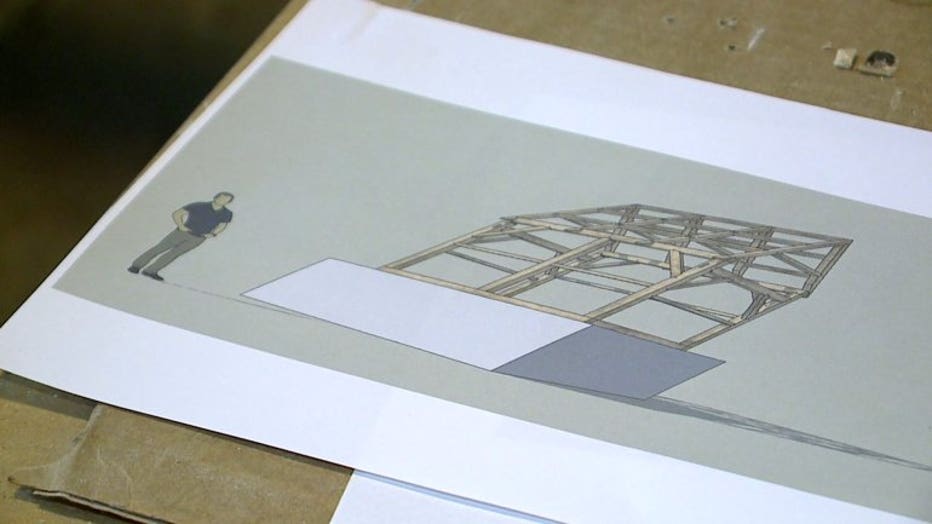 McCaw and Budsberg, along with studio assistants, are working on their project called "Skew."

"Skew is very much built in relation to the downtown skyscrapers we wanted to do something to contrast that,"Budsberg said.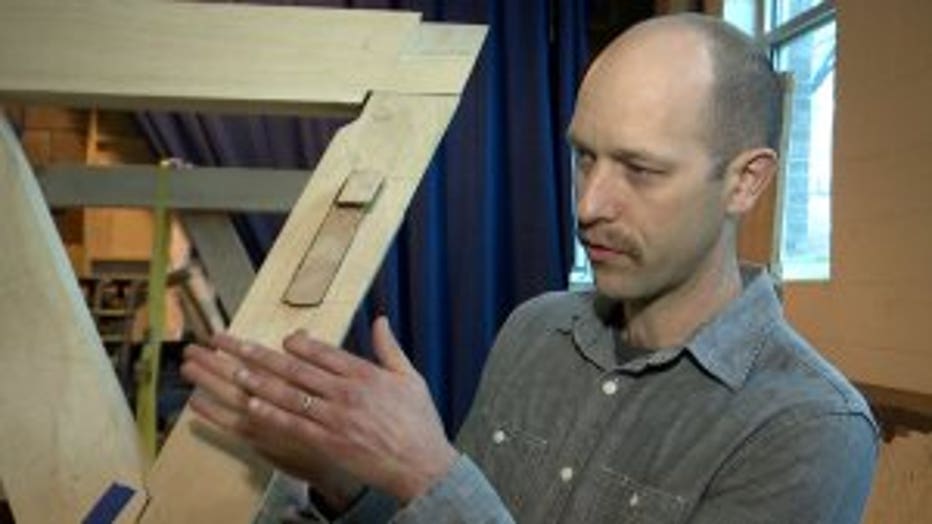 "And also that references a completely non urban environment as well," McCaw said.

Birthed from an idea of rural structure...

"It references the way structures sort of fail in the country side they fall down. The skew is actually happens digitally. Its altered with a 3D model that we made on the computer," Budsberg said.

"I feel like in a way our pieces are in some ways a memorial to that way of life," McCaw said.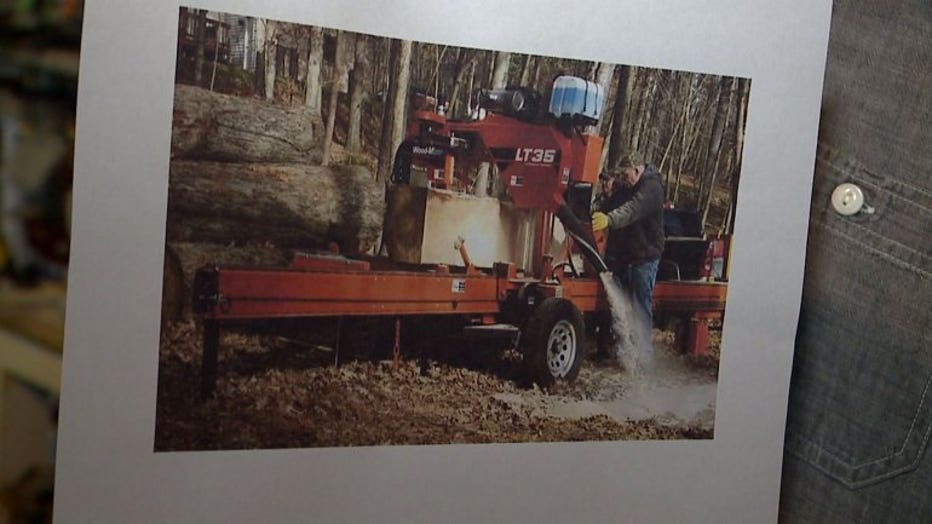 The artists incorporate raw materials and combine older building methods with computer technology to create a collision of past and present. Making one of the many visuals that will spark imaginations of those passing by.

"Skew" will be disassembled then reassembled on location on May 18. Sculpture Milwaukee will be on view from June until October 21.