"It was surreal:" Texas woman travels to Milwaukee to undergo brain surgery while wide awake


MILWAUKEE -- A Texas woman is back to her old self after a life-saving trip to Milwaukee.

Valerie Johnson is strong. She has to be in order to be a figure competitor. It takes a regimented diet and workout routine, but for the 36-year-old from Austin said it's worth it.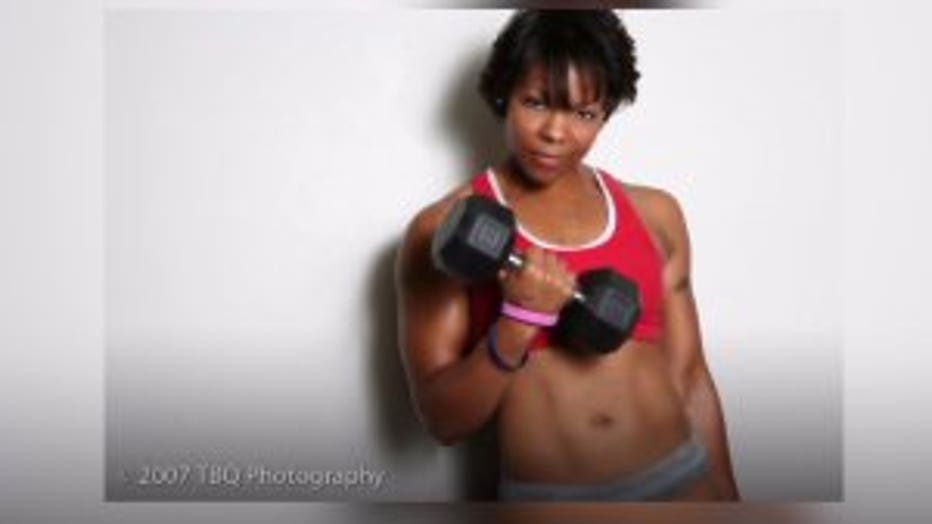 "I think that strength is beauty," Johnson said.

Recently, she learned just how strong she really is.

"It was just a headache," Johnson said.

Turns out, there was much more going on. Johnson's headaches got so severe she ended up in the emergency room at a Texas hospital. After undergoing a series of tests, Johnson got surprising news.

"They were like, 'well, we noticed some hemorrhaging.' I'm like, 'hemorrhaging, where?' And they were like, 'in the brain.' And I'm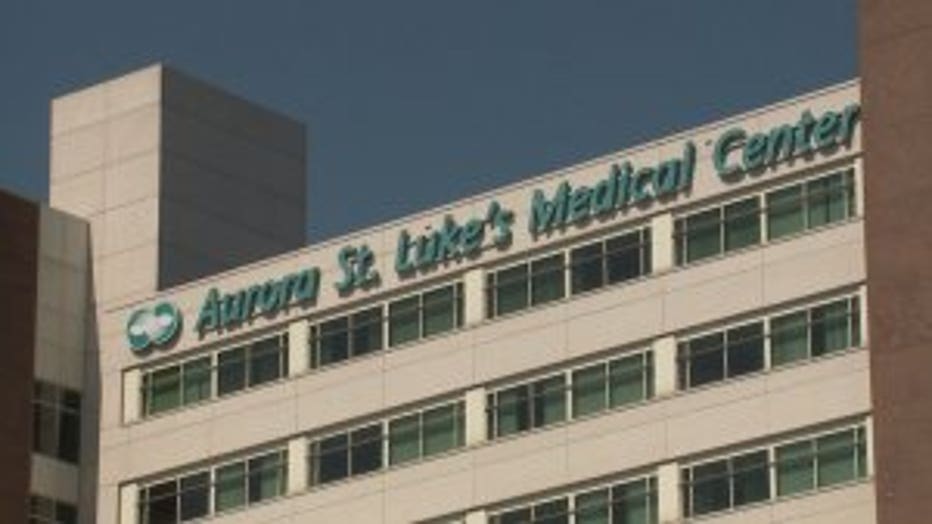 thinking, 'whose whose MRI results are these?' And they were mine," Johnson recalled.

Johnson's brain was bleeding. Her doctor in Texas told Johnson he didn't have the proper technology to fix it, so he recommended another doctor in another state — Wisconsin.

Johnson hopped on a plane from Austin to Milwaukee. When she arrived at Aurora St. Luke's, she quickly learned it wasn't just one doctor ready to help.

"We have a whole team that looks after you," explained Dr. Amin Kassam, the VP of Neurosciences at Aurora Health Care. "I've been at this for almost two decades and this is the most remarkable group I've ever been with."

Dr. Kassam's team is using the latest technology for minimally invasive brain surgery.

"I could not have done Valerie's surgery two years ago. That's how recent the technology revolution is," Kassam said.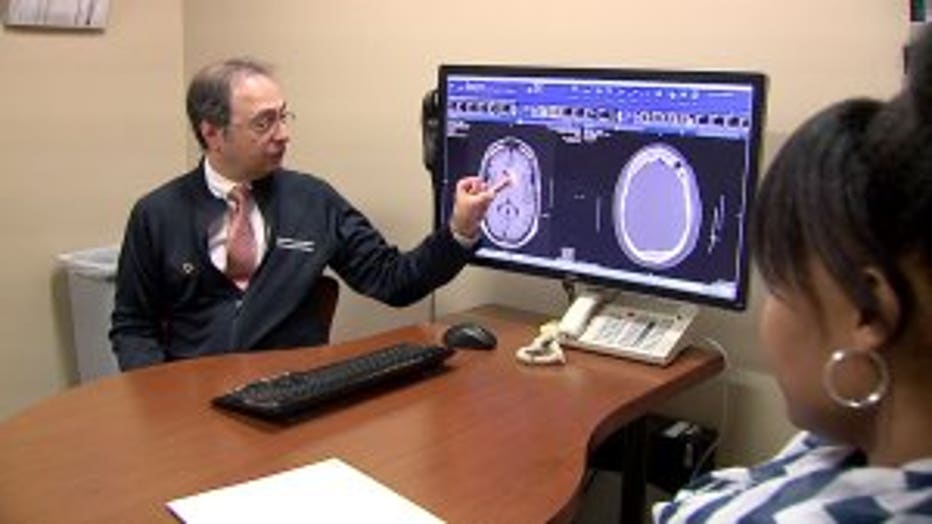 Neurosurgeon Dr. Richard Rovin was apart of the team of doctors that operated on Johnson. He said the latest techonology was essential to tackle the bleed in Johnson's brain.

"It was on the left hand side of Valerie's brain and it was very deep," Rovin said. "It was surrounded by some pretty important real estate that controlled motor function, memory function."

To assist during the surgery, a team of neuroradiologists, including Dr. Melanie B. Fukui, designed a 3D map of Johnson's brain.

"The challenge was to design an operative pathway into this that would be safe for her," Fukui said.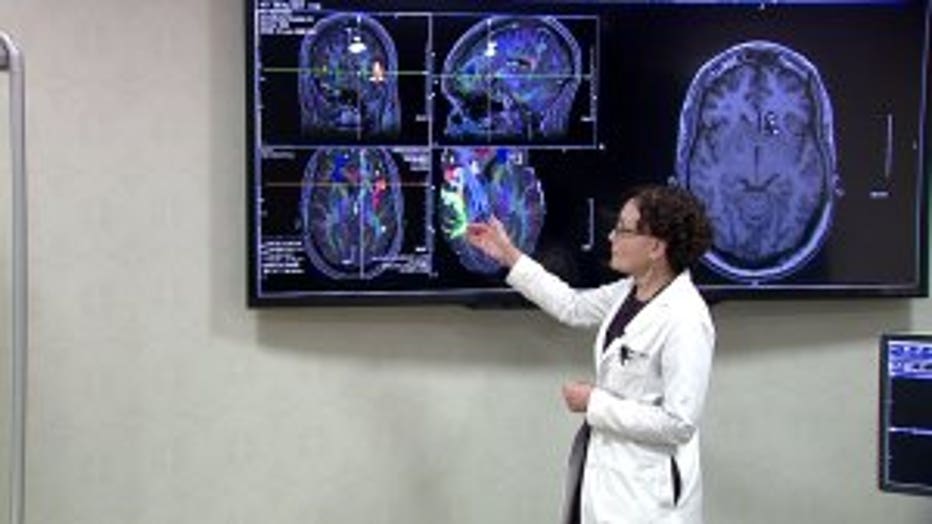 With the map, Dr. Kassam and Dr. Rovin knew exactly how to operate on Johnson, but they had to proceed with caution.

"If that bled again, it is very close to areas of the brain that control movement and language," Fukui explained.

In order to monitor Johnson's brain function like memory, movement and language, she was wide awake during the entire surgery.

"Those critical functions could be tested real time in the operating room," Fukui said.

Dr. Rovin says awake brain surgeries aren't happening everywhere.

"Across the country it's pretty unusual. Here, it's something that we do a lot of," Rovin said.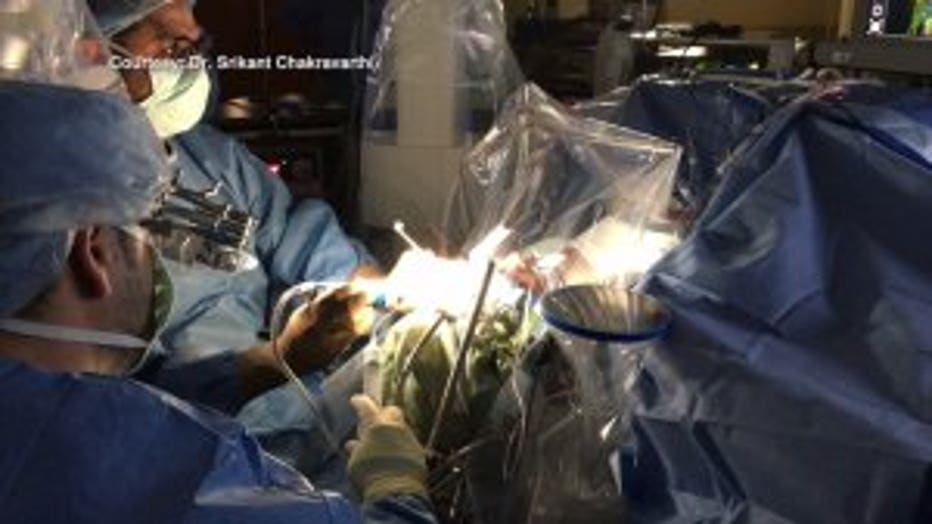 A team of doctors at Aurora St. Luke's conducts brain surgery on Valerie Johnson.


Dr. Kassam says anesthesiologists deliver the proper amount of medicine so the patient is aware of what it is going on, but cannot feel it.

"She was about awake as you would be if you're getting a colonoscopy," Kassam said.

Johnson says she remembers most of the surgery.

"It was surreal. It was like -- it's happening to me, but I feel fine right now," Johnson recalled.

During the surgery, doctors tested Johnson's motor skills by asking her to perform tasks like turning a doorknob. Doctors, also, asked Johnson questions like her name and occupation. It helped give them insight into how the surgery was impacting her brain. If she couldn't answers questions correctly, perform tasks properly or stopped responding -- the doctors knew they needed to change course.

It's information they wouldn't have had if she wasn't awake and it turns out that was vital during some moments of the operation.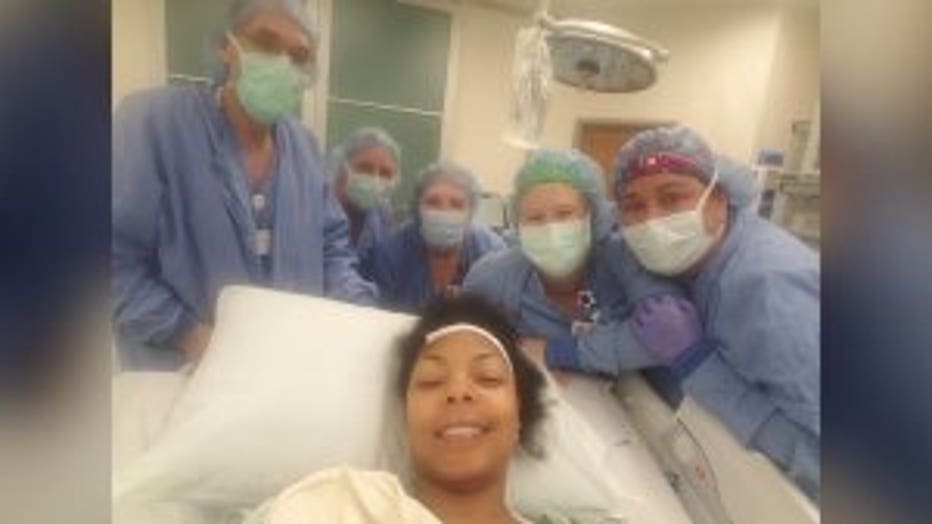 Valerie Johnson after her brain surgery at Aurora St. Luke's.


"There was a time when, frankly, Valerie stopped being Valerie during the surgery and that was a bit tense for us," Rovin recalled.

"At moments during the surgery she forgot who she was," Kassam said.

With their map at the ready, the doctors made adjustments and were able to fix Johnson's brain bleed.

"I think the moment that really transformed things for everybody in the operating room was she remembered her mom and what her mom did and then she asked to call her mom," Kassam said.

"The end result was great," Rovin said.

Right after surgery, Johnson was talking and answering questions from doctors.

The next day, Valerie left the hospital.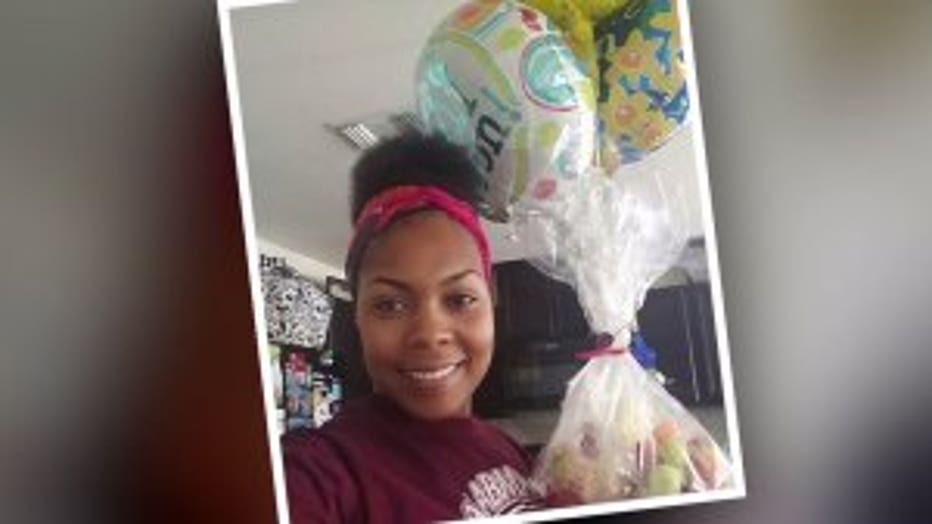 "She went home before I even got by on rounds," Rovin said.

"The next morning she decided she didn't want to be in the hospital and went home and had lunch with her family," Kassam said.

Johnson took a long trip to get this life-saving surgery, but she gives all the credit to her team of doctors at Aurora.

"I think that they were really good especially having to deal with this so far away," Johnson said.