"It was pretty bad:" Baseball fan recovering after being hit in the face by a foul ball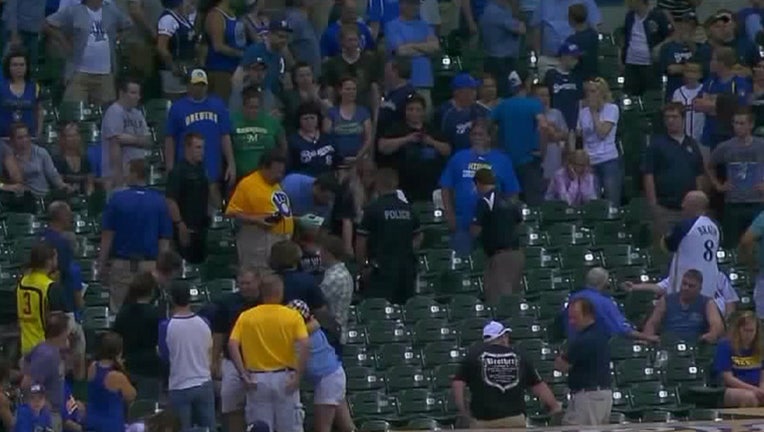 MILWAUKEE -- A Milwaukee Brewers loss to the Atlanta Braves was not the primary concern for many baseball fans at Miller Park on Monday night, July 6th. That's because a fan was hurt after being struck in the face by a foul ball.

"I've been to hundreds of games and it was definitely up there with one of the worst ones," said Andy Radjenovich, a Brewers fan who was at Monday's game and saw what happened. "I've thought about it a couple times today. It was pretty bad."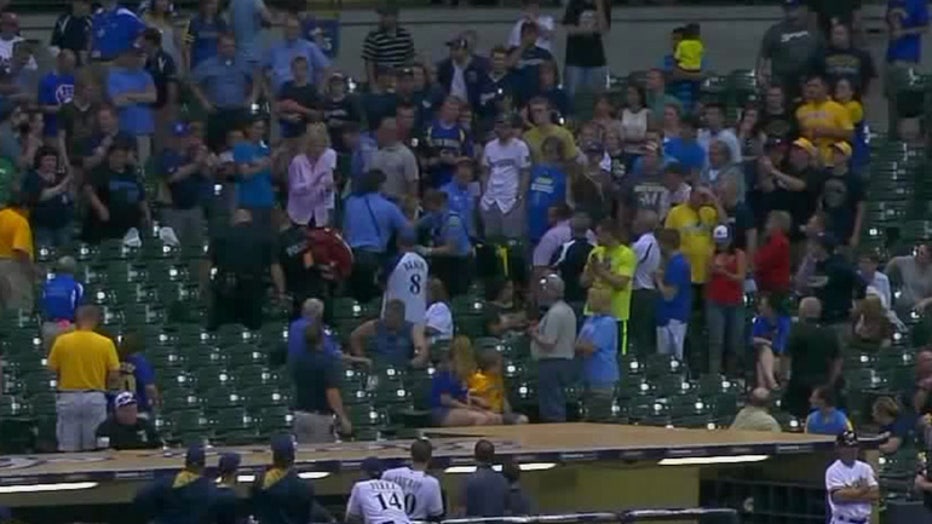 Credit: FOX Sports Wisconsin


Radjenovich told FOX6 News he was roughly 20 feet from the scene during the ninth inning.

"You could hear the foul ball. And you could definitely hear the ball hit the lady. It was... it was bad. It was pretty gruesome," said Radjenovich.


Credit: FOX Sports Wisconsin


After receiving care from fans in the seats surrounding the unidentified woman, she was escorted by paramedics who took her to Froedtert Hospital. A Brewers spokesperson says the woman is recovering.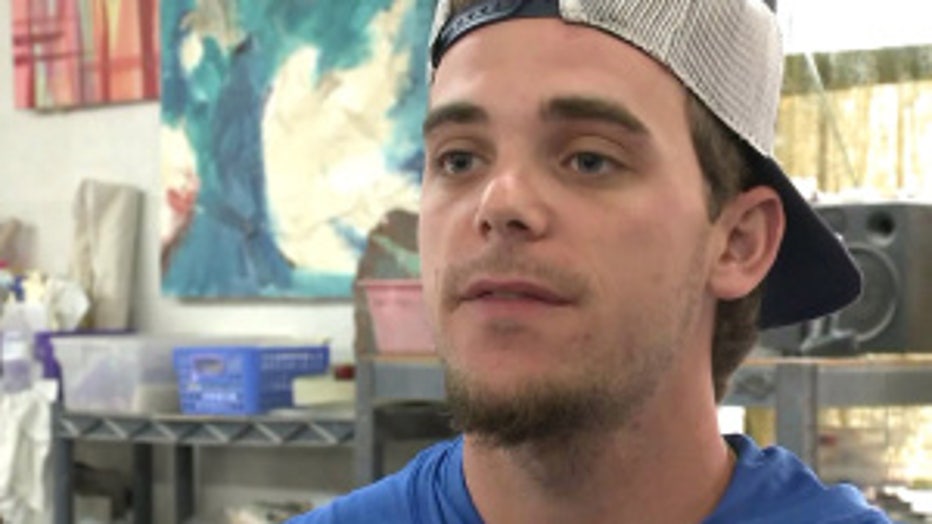 During a charity appearance on Tuesday, July 7th, Milwaukee Brewers second baseman Scooter Gennett explains that while he was not near the field, he is familiar with the impact this kind of occurrence can have.

"It doesn't happen all the time. But when it does, it's never a good thing. And you know, we're just praying for her health," said Gennett.

Radjenovich says he had been texting during the game. But after witnessing the woman get hit by the ball, he put his phone down and paid attention.