"It was kind of scary:" Frightening scene at Whistling Straits as severe storm tears through


SHEYBOYGAN COUNTY -- It was a scary scene on the greens at Whistling Straits Friday night, August 14th as high winds and storms knocked down signs, and even damaged some tents. Saturday, players and fans headed back to the course to enjoy day three of the PGA Championship rounds.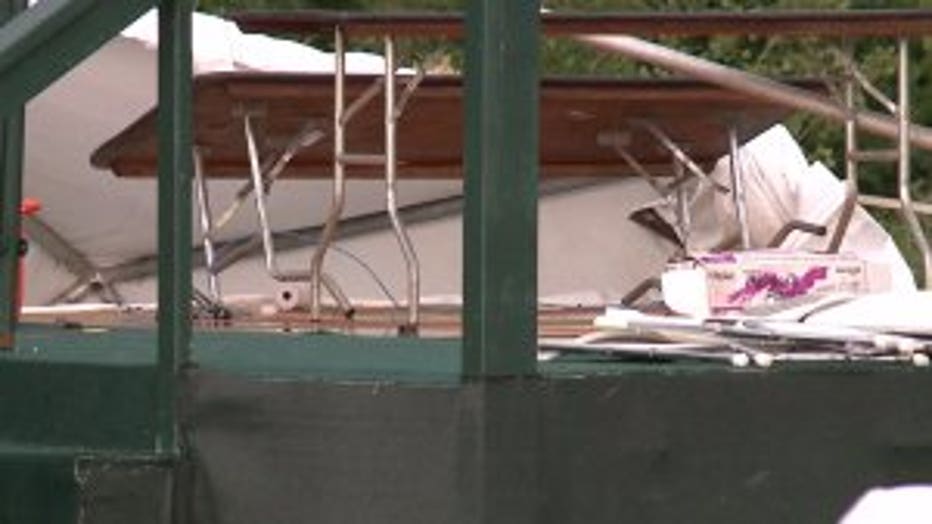 Day three looked like any other day of the tournament.

"It just looks like it did when we showed up on Thursday, they did a great job," said Ryan Hayes, from Manchester, New Hampshire.

The event organizers that is, who worked tirelessly to get the course back up and running Saturday morning.

"All of our service providers were here until probably about midnight," said Hayes.

That's after a severe storm ripped through the area suspending play and causing damage across the course.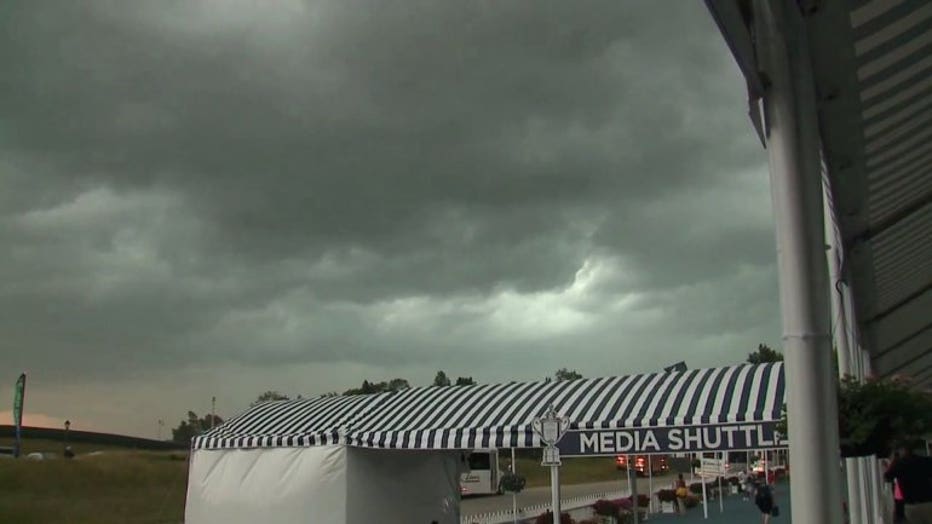 "It was dark, lightening all over the place -- looked like some of the clouds were starting to swirl, dust rolling up off the ground," said Hayes.

Hayes made it off the course and to safety just in the nick of time, as did John Quella.

"We left a little bit earlier than a lot of the rest of the spectators," said John Quella, from Door County.

The ones that stuck around took shelter in nearby tents but the winds were no match. In a cell phone video taken by a PGA fan, you can see a portion of the tent being ripped.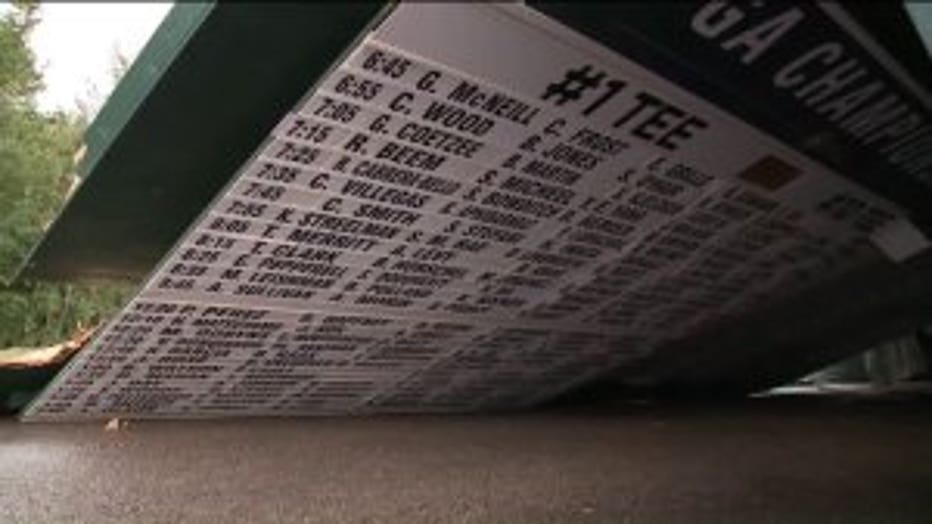 The damage didn't stop there. Many flags were torn from their poles, and the huge public scoreboard was toppled over.

Marie Schultz was sitting near the concession area across of the big board as it came crashing down.

"It was kind of scary, we were actually in a covered area and the wind was just whipping. It blew the doors open, people were trying to hold it closed, the awnings were whipping around," said Marie Schultz, from Madison.

PGA officials say none of the storm damage affected any of the golfing at Saturday's portion of the tournament.