"It was just awful:" Nearly 100 firefighters respond to duplex in Menomonee Falls


MENOMONEE FALLS -- Close to 100 firefighters were called out to a duplex fire in Menomonee Falls early Tuesday morning, April 19th.  The fire broke out around 7:00 a.m. at a duplex along Pleasant View Drive.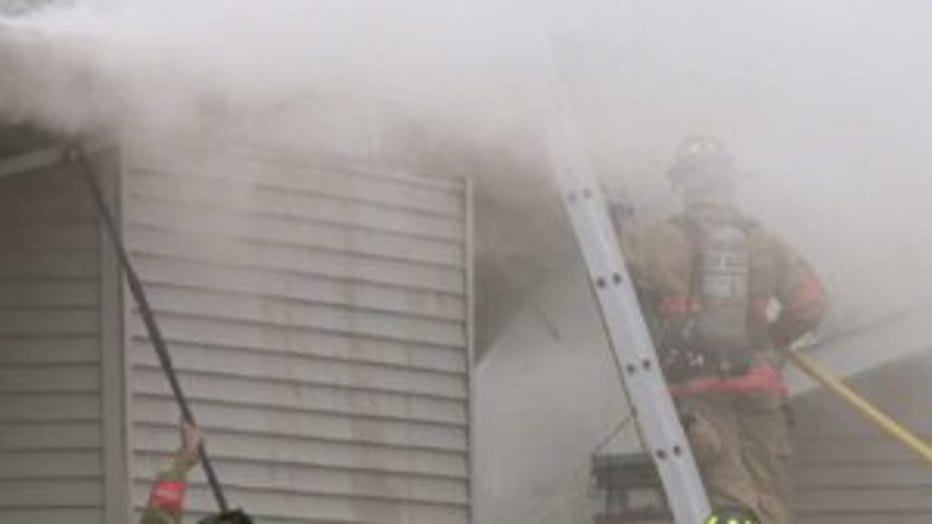 Flames shot out of the roof as Sally Olson slept.

"I all of a sudden heard a rapid pounding on the door with just unbelievable screaming and yelling," said Olson.

Olson said she owes her neighbor her life.

"It was a woman saying 'get out of the house! The other side is on fire,'" said Olson.

Firefighters said the woman inside that unit made it out safely. Olson lives in the unit next door. She pulled her husband out of the shower and the pair ran into the street.

"It was just awful and devastating, and flames coming out all over," said Olson.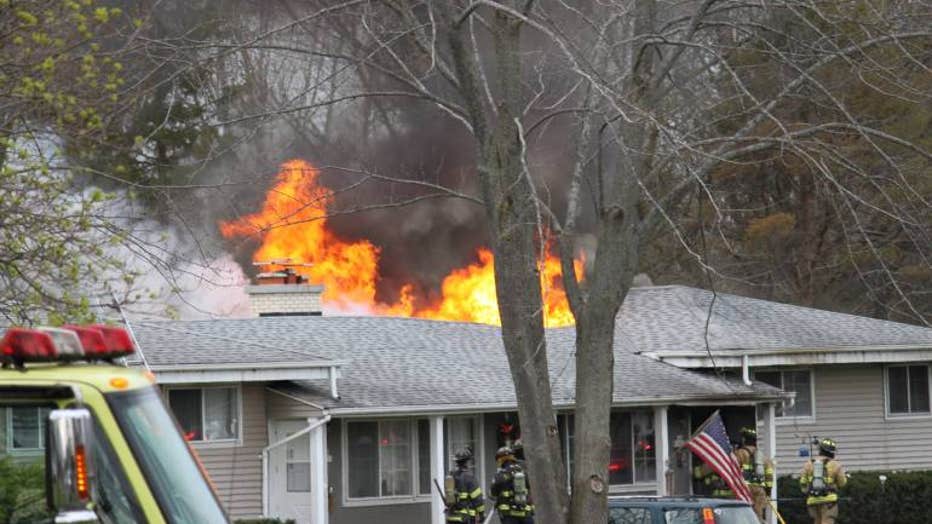 Menomonee Falls house fire (Credit: Laura K.)


It took crews nearly two hours to get the fire on Pleasant View Drive under control.

"It was a very difficult fire. There were many void spaces in the home where fire tends to hide," said Olson.

Firefighters from all over the area responded.

"We had 13 other departments here," said James Mollet, Menomonee Falls assistant fire chief.

There are no fire hydrants on the street, which was quite the challenge for firefighters. They had to bring in water, and that is part of the reason why Menomonee Falls got help from so many surrounding communities.

"This was probably one of the most difficult fires we have had," said Mollet.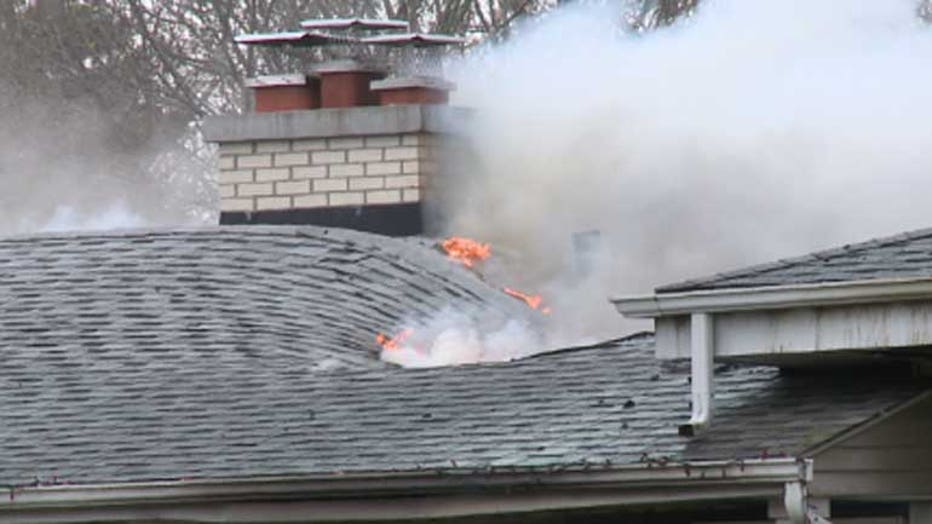 Olson was worried about what may have burned.

"I have so many artifacts and memories and pictures. My mother is from Japan. I've got Kimonos. I've got everything," said Olson.

Her daughter put it in perspective.

"At the end of the day, who cares! We have each other. That is what is important," said Olson's daughter, Rhiannon Clouse.

The Menomonee Falls assistant fire chief said it appears the fire started somewhere in the basement.

The cause is still under investigation.