"It means so much:" Hundreds take part in 5th annual 'Sista Strut' against breast cancer


MILWAUKEE -- The fifth annual V100.7 Sista Strut took place Saturday, October 1st in Estabrook Park. The event highlighted breast cancer awareness in the Milwaukee area during October, Breast Cancer Awareness Month.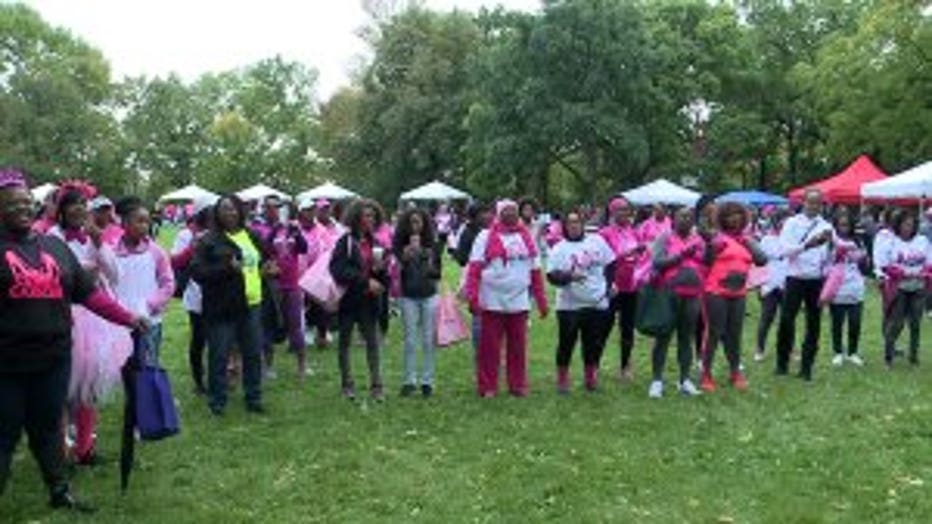 The Sista Strut kicked off despite the rain.

"Cancer does not take a break so that's why it's important to us to get out here no matter rain or shine, or whatever to be apart of this because we have to get the word out there," said Bailey Coleman, V100.7 midday host and program director.

Saturday's message is women's health, more specifically breast cancer awareness. So V100.7 invited everyone to Estabrook Park for a two-mile strut -- uniting the community and raising awareness about breast cancer and early detection.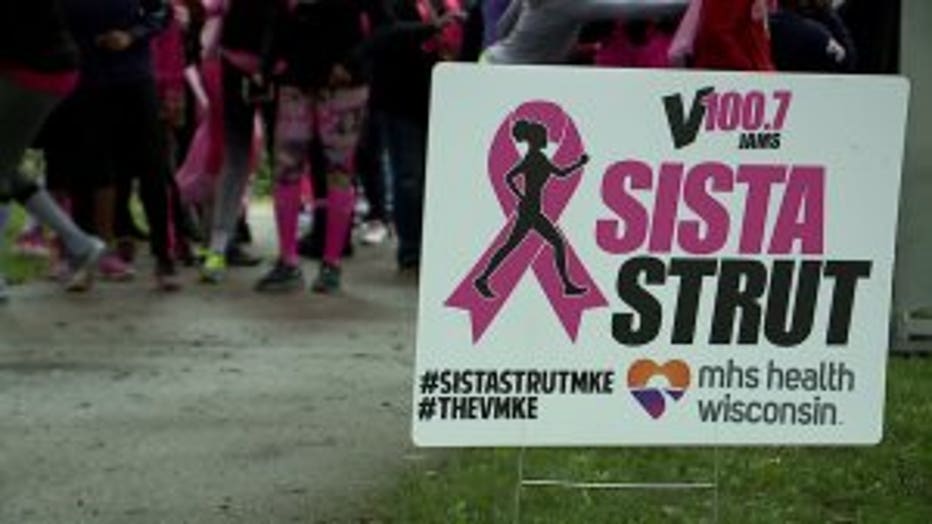 "I wanted to be so much apart of it, it means so much to me and my heart and I wanted to be able to tell women my testimony that early detection made a big difference for me," said Violet Holloway, survivor.

Saturday's event was free, there was no need to register and folks could just show up by themselves or with a team.

Demeatrious and his family are walking in memory of their loved one, Janette.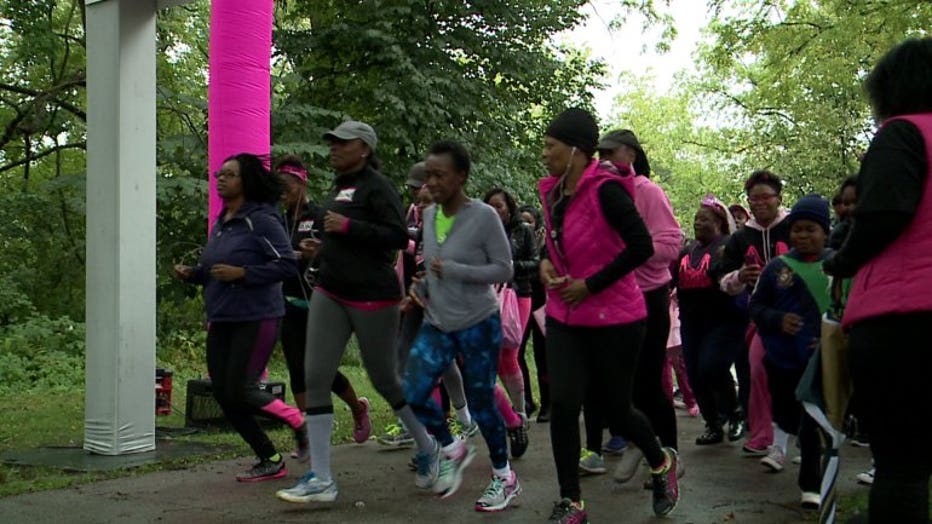 "Because we all struggled together through her illness. It was painful and we just felt like binding together and coming out helps us to deal with it and cope with it," said Kimberly Turner, walking for her sister.

The event, hosted by FOX6's very own Mary Stoker Smith, is geared towards African-American women. Studies show they are more likely to get breast cancer at a younger age and have a death rate from breast cancer twice that of Caucasian women of the same age. Dr. Sandra Underwood was on hand to assist with free clinical breast exams.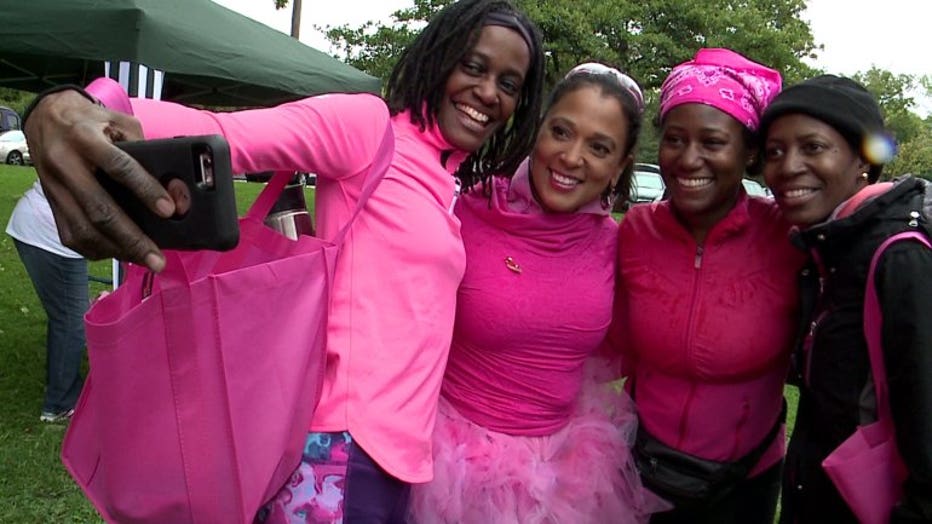 "What we try to do is try to help women understand their normal character of their breast and give them instruction on how to examine their breasts on a regular basis," said Professor at the University of Wisconsin Milwaukee, College of Nursing, Dr. Sandra Underwood.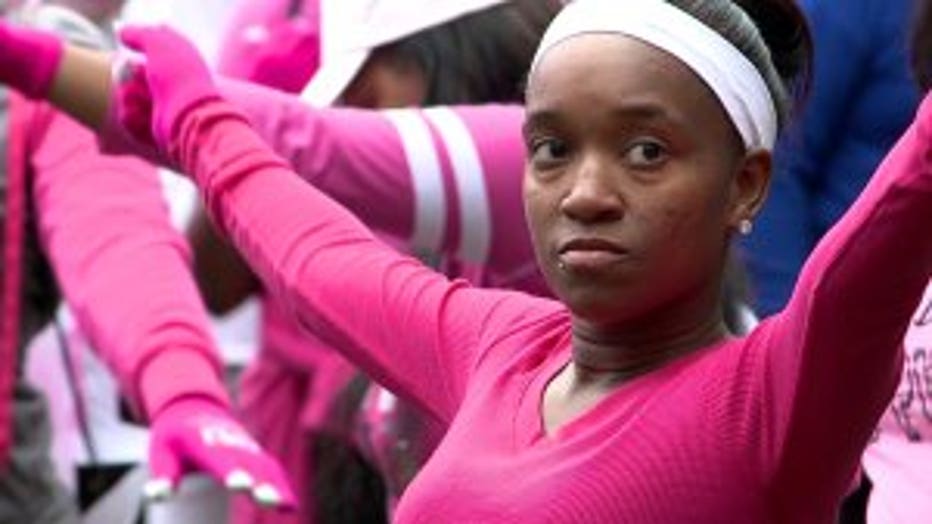 Hundreds of participants enjoyed a warm up and entertainment as they strutted towards a cancer free world.