"It is a great way to get to work:" City leaders celebrate Wisconsin Bike Week


MILWAUKEE -- City leaders are working to make Milwaukee a more bicycle-friendly community, and they're succeeding. Mayor Tom Barrett, along with members of Milwaukee's Common Council, the Wisconsin Bike Fed, Bublr Bikes, and Department of Public Works (DPW) staff, biked to work on Monday, June 5th to celebrate Wisconsin Bike Week.

No bicycle? No problem! You can rent one. Bublr Bikes, the ride-share program in Milwaukee, is quickly expanding.

"It is a great way to get to work and back, and in between," said Sally Sheperdson, Bublr Bikes.

And for Wisconsin Bike Week, Mayor Barrett took advantage of it during his commute to City Hall.

"It really is exciting to see how far we've come," said Mayor Barrett.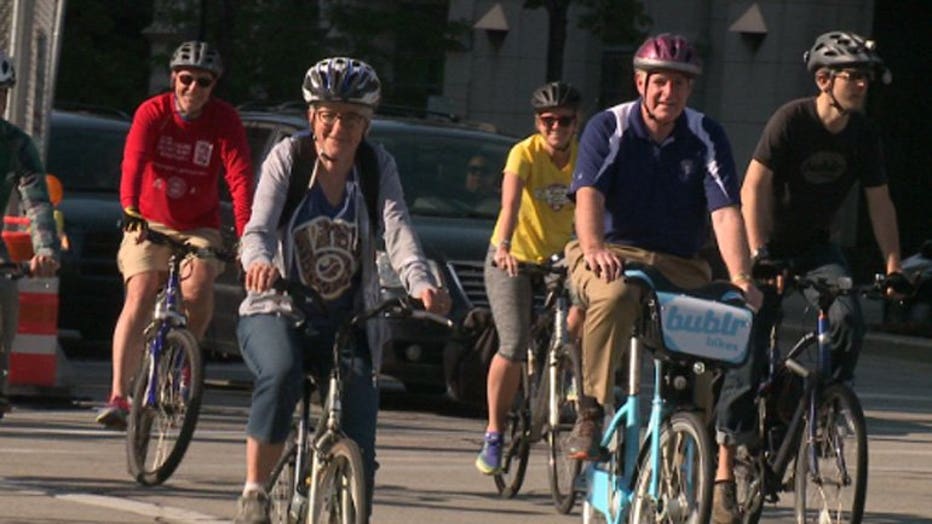 Mayor Barrett kicks off Wisconsin Bike Week


With more than 500 bicycles and 50 Bublr stations in the Milwaukee area, Bublr continues to grow.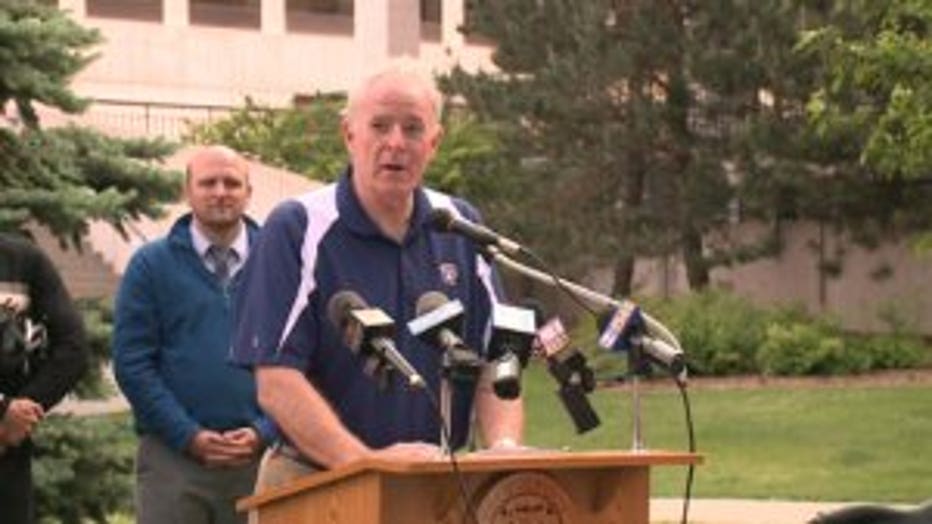 "Bublr is rapidly going to become a regional transit option," Alderman Nik Kovac said.

This, as the city goes from just two bike lanes to 112.

"We've come a long way baby. It's a lot of additional bike lanes, just in the last 16 years," said Barrett.

More will be added along the city's streetcar route -- and a bicycle boulevard is planned for Riverwest.

"They really, in my mind, enhance the livability of a neighborhood so that you don't have all these thoroughfares shooting through the neighborhood," said Barrett.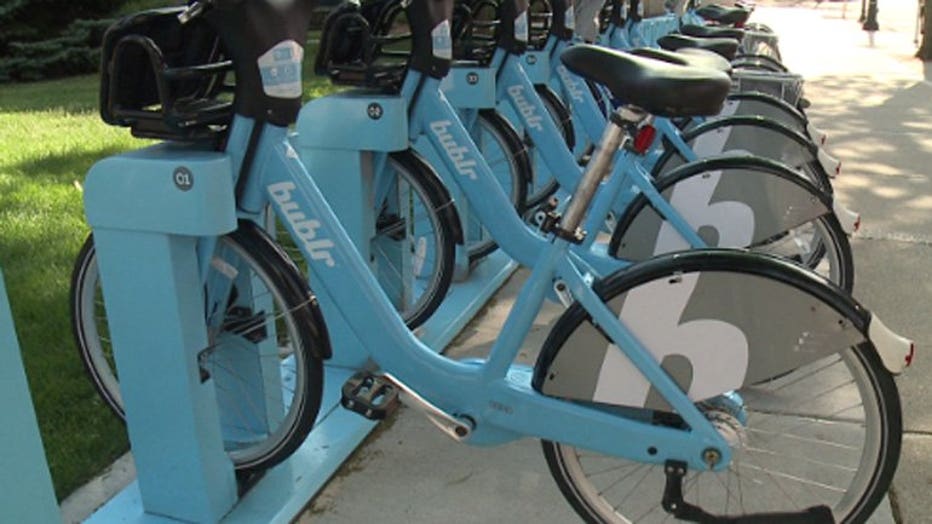 Cycling can be appealing, as a healthy, fun and cost-effective means of transportation, and with more city resources for cyclists, some aldermen believe the roads will be safer.

"Making a city great for bicycling doesn't just help bicyclists. It helps pedestrians and helps cars," said Kovac.




The City of Milwaukee also recently hired a bike pedestrian coordinator for the Department of Public Works.

Wisconsin Bike Week runs through June 11th.