'It hasn't been approved:' Clinic selling stem cell injections has doctors with troubled history


OCONOMOWOC — Doctors at a Milwaukee area medical clinic are using stem cells to reverse the causes of joint point pain -- and they say they can turn back time on your aching body -- but does stem cell therapy really work? The FOX6 Investigators found researchers and regulators are urging caution.

Stem cells have come a long way since they were first discovered at the University of Wisconsin 20 years ago. Researchers say they could one day be used to cure everything from heart disease to Parkinson's. But hundreds of medical clinics across the country are already peddling stem cell therapies aimed at treating a laundry list of ailments -- many of them without FDA approval.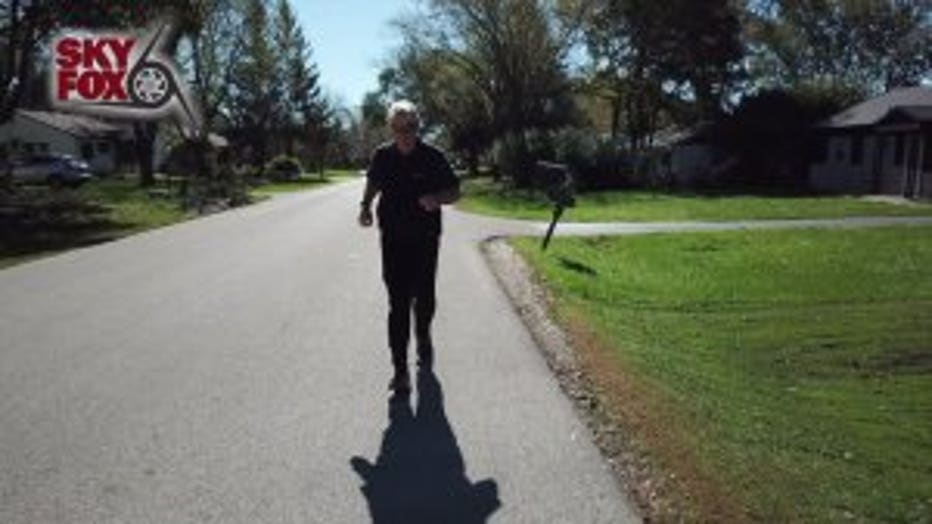 Greg Young says a stem cell injection helped him alleviate knee pain that was preventing him from running.


At 67, Greg Young plans to keep running.

"You're really due for a knee replacement here. Your running days are over," Young recalled a doctor telling him.

The longtime police chaplain and crisis intervention trainer couldn't afford the downtime of surgery.

"It was a business decision for me," he said.

So instead, he took a leap of faith and paid to have stem cells injected into his aching knee.

"If nothing else, if it buys me some time. That's a good thing," he said.

Young came to Wisconsin Stem Cell Therapy in Oconomowoc, one among hundreds of clinics across the country now advertising stem cell treatments.

"It's exciting," said Dr. Timothy Kamp, director of the Stem Cell and Regenerative Medicine Center at the University of Wisconsin.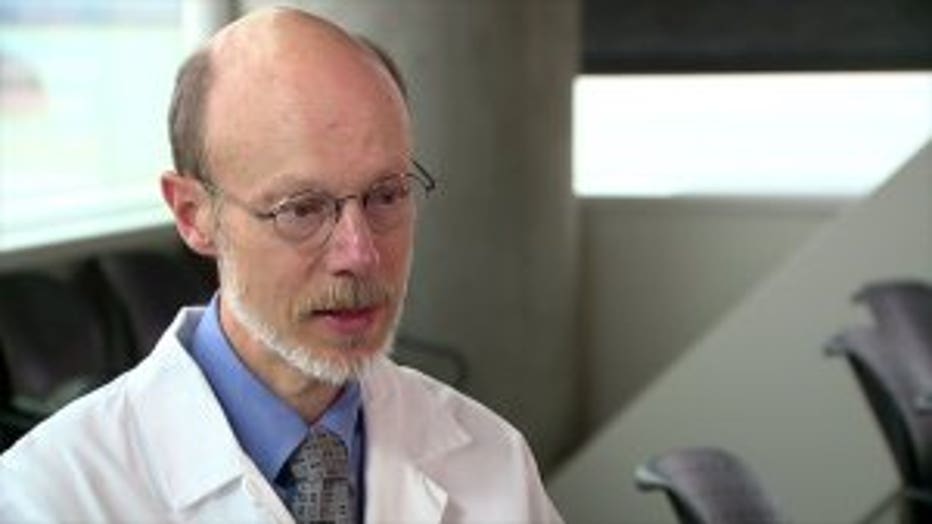 Dr. Timothy Kamp, director of the UW Stem Cell and Regenerative Medicine Center, expressed concern that some medical clinics are performing stem cell therapies that have not been tested and approved.


"It has tremendous potential, but the reality is, we're still very early on  it," he said.

Stem cells are master cells that can transform into other cell types, like heart cells, blood vessels, bone or cartilage. They can also repair or regrow damaged tissue.

But Dr. Kamp worries some clinics may be rushing to offer treatments without the research to prove they're safe and effective.

"I think that is threatening a lot of the good stem cell research that is going on," Kamp said.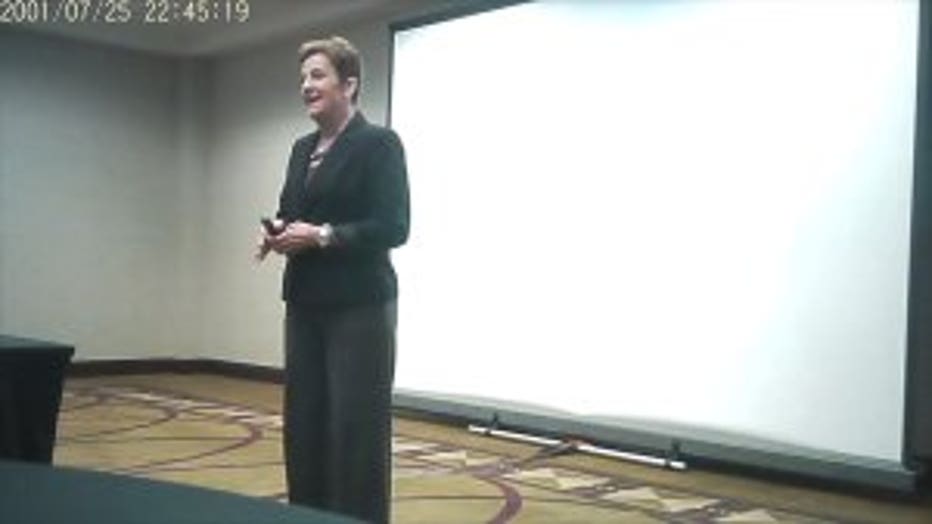 Wisconsin Stem Cell Therapy markets stem cell injections for orthopedic issues through free hotel seminars.


Wisconsin Stem Cell Therapy treatments are marketed through a series of free hotel seminars.

The FOX6 Investigators attended one of those seminars in September. A nurse named Jill spent more than an hour telling us how their stem cell procedure could reverse the causes of joint pain, tendinitis, neuropathy -- even fibromyalgia.

"I hope it's the thing of the future," said Michael Affolter,  a Winneconne man who's already had two hip replacements and one knee replacement. But Affolter didn't want to sit through a hotel presentation. Instead, he posted questions on the company's Facebook page.

"Am I going to go there and be talked into something? Is your procedure approved? Are the drugs that you use approved by the FDA?" he said.

They're questions he says the company deleted without answering.

"I just want people to really know what they're getting into," Affolter said.

So does Alta Charo, a professor of law and bioethics at UW who also spent time as a policy advisor to the US Food and Drug Adminstration.

"If you are going to sell a medical product, it has to be effective and safe enough for the purpose you are advertising," Charo said.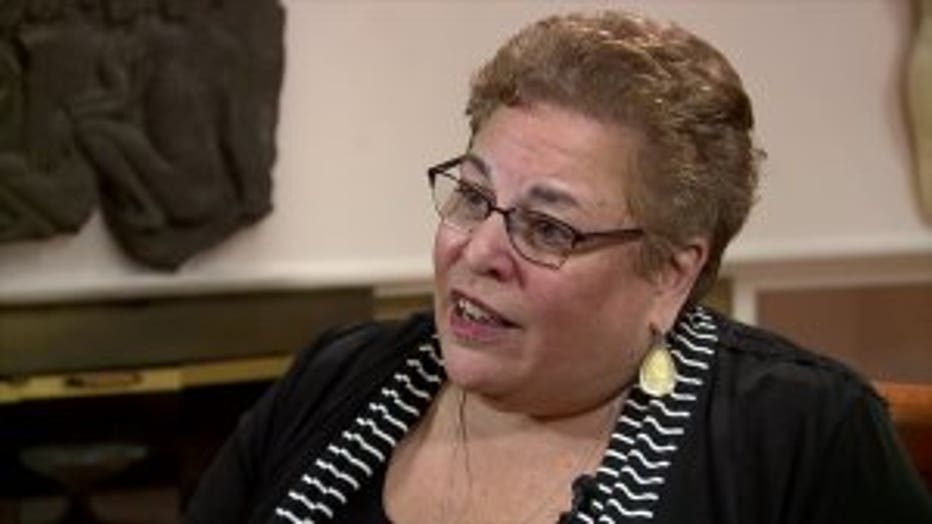 Alta Charo is a UW Law professor and former policy advisor for the FDA. She says 'untested stem cell' treatments have not yet been proven to be safe or effective.


Earlier this year, she wrote about the dangers of "untested stem cell treatments" in the New England Journal of Medicine.

"We haven't had the kind of clinical trials that ordinarily precede the approval of a product," she said.

So far, the FDA has only approved stem cells for treating for blood disorders and certain types of cancer, but Charo blames the agency's "lax oversight" for the explosion of clinics offering other stem cell therapies.

"There is a tremendous amount of money in it," Charo said.

Wisconsin Stem Cell charges roughly $5,000 to $10,000 per injection -- and insurance won't cover it.

In a phone call with the clinic's public relations firm, the FOX6 Investigators asked if the treatments they offer are FDA approved.

"It is regulated by the FDA," said Nancy Christopher-Wilkes of Platypus Advertising.

"Is it approved?" asked FOX6 Investigator Bryan Polcyn.

"It hasn't been approved yet, but it is regulated," Wilkes said.


The FOX6 Investigators tried for more than a month to set up an interview with the clinic's doctors, owners, or anyone who would talk, but eventually, they all declined -- so we paid the clinic an in-person visit.

"Hi -- I'm wondering if I could speak to Dr. Rise," Polcyn asked a receptionist.

"Um, they are out at the moment at a meeting," she replied.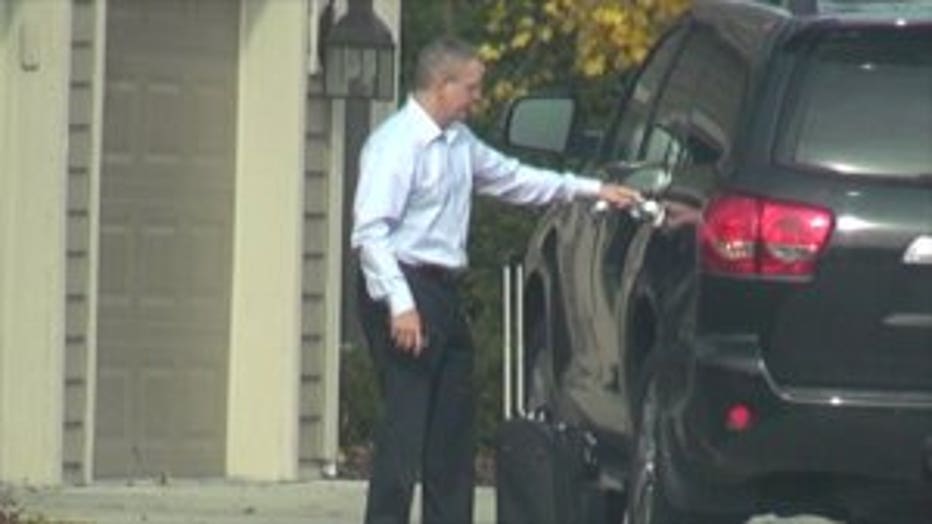 Dr. Scott Rise, part owner of Wisconsin Stem Cell Therapy, was sentenced to federal prison in 2003 for his involvement in a kickback scheme with a local attorney.


Wisconsin Stem Cell is located inside River Lakes Pain and Wellness. Both clinics are owned, at least in part, by Dr. Scott Rise. He's a chiropractor who was sentenced to federal prison in 2003 for his role in a kickback scheme with a personal injury lawyer.  That led to a 90-day suspension of his medical license in 2008.

"Why isn't his name on the website?" Polcyn asked.

"Because he does not do patient procedures," Wilkes said.

Dr. Rise may not do patient procedures, but Dr. Victoria Mondloch does.

"She did the injection," Young said.

Dr. Mondloch is an OB-GYN who's been reprimanded twice by the state (in 2004 and 2013) for a series of surgical mistakes.  In 2013, she was barred from obstetrics entirely, but is still a licensed physician.

"Would you want a doctor with that kind of disciplinary history doing a procedure on you?" Polcyn asked.

"I would not," Afffolter said.

Greg Young was pleased enough with his results that he agreed to do a testimonial video for Wisconsin Stem Cell Therapy that is posted on their website.

"Eight months later, how do you feel?" Polcyn asked.

"Good, good. I occasionally have some soreness from bone spurs," Young said.

Wisconsin Stem Cell Therapy claims more than 90 percent of their patients experience substantial improvement within a year. But they admit, that is largely based on the patients own perception rather than any actual measurement of tissue growth.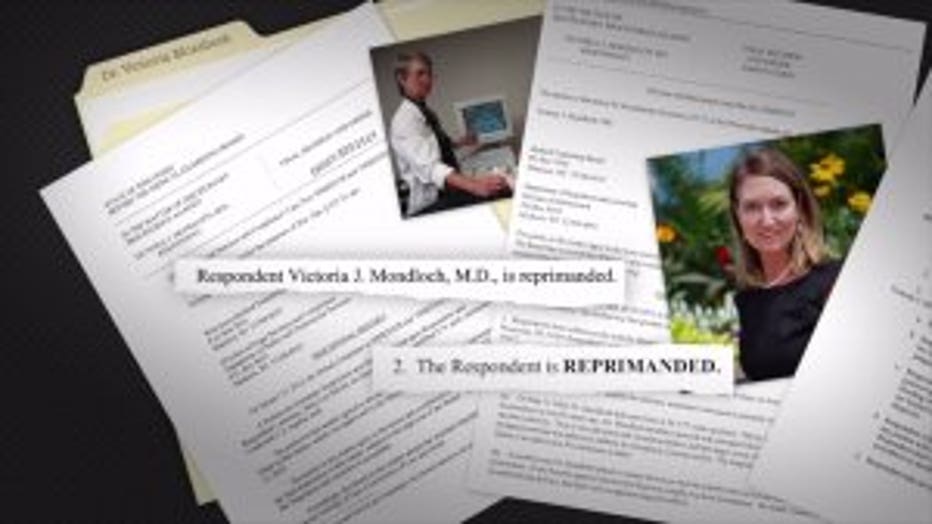 Dr. Victoria Mondloch was reprimanded by the state twice and is barred from doing obstetrics, but was allowed to keep her medical license.


"Have you had the knee X-rayed since the injection was done?" Polcyn asked.

"No. No," Young said. "That's the one thing I wish, that I'd like to have seen done."

"And that is why we do clinical trials," Dr. Kamp said.

Young said he's not sure if it was the stem cell injection that got him running again or the intensive physical therapy he did after.

"I'd say it's combined. I think doing both is really important,"  Young said.

"Maybe it is psychological," Professor Charo said. She said more testing is needed so patients can rely on science.

"The science is legitimate, enough," Young said.

Not faith.

While Dr. Scott Rise, one of the clinic's owners, was suspended by the state 10 years ago, he says the conduct that led to his suspension occurred 20 years ago.

And in a letter to the FOX6 Investigators, he says that conduct involved no allegations of inadequate patient care or over-billing.

He then asks, "Is there no statute of limitations for my mistakes?" Dr. Scott also writes that he is not involved in patient care at Wisconsin Stem Cell and that the doctors who work for him are "very good at what they do."

Finally, while their stem cell injections are not approved by the FDA, he said the agency has set guidelines for what products do and don't need to be regulated, and his clinic follows those guidelines to the letter.

So, the question remains, is Wisconsin Stem Cell Therapy allowed to do these injections?

The FOX6 Investigators asked the FDA that very question and the agency's response was: "We can't tell you without doing a thorough review."

They will not confirm or deny if they are doing such a review of Wisconsin Stem Cell.

However, an FDA spokeswoman did send a press release from late last year that says it is not yet known if the stem cell therapy products in general have any benefit, and they say you should ask if the FDA has reviewed a particular therapy before making a decision.