"It happened so quick:" Parents panic after car stolen with equipment their young son relies on inside


MILWAUKEE (WITI) -- Milwaukee police have recovered a stolen car, and a wheelchair to the relief of the parents of a 6-year-old boy.  Still missing however, the boy's leg braces he relies on.

On Thursday, May 14th the car was recovered.  A red Chevy Malibu was taken at approximately 7:00 a.m. on Wednesday, May 13th just feet away from its owners.

After school near Chambers and Richards, Remonica Highshaw waited for her son to come home from school on Thursday.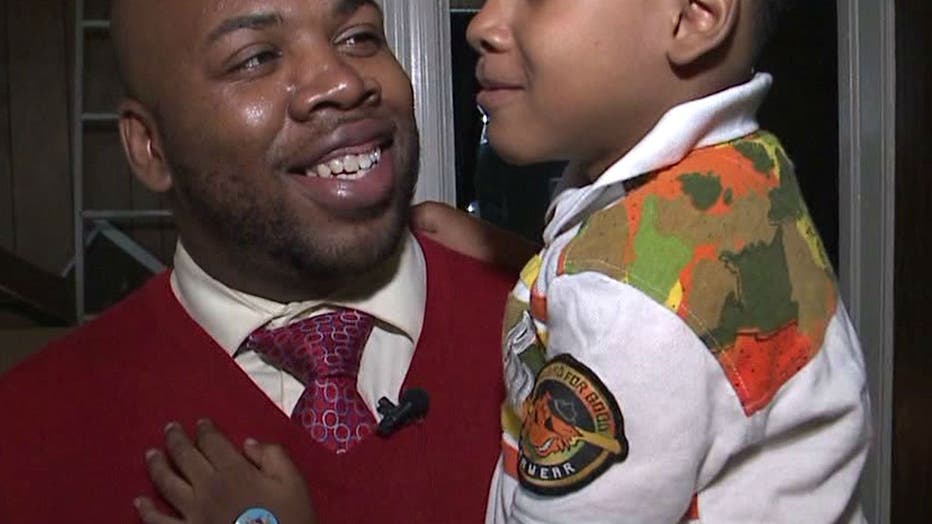 Six-year-old George Jr. got some help from his dad getting inside.

On most afternoons after school, George Jr. can be found doing his favorite activity -- playing basketball. While his form is perfect, his legs are not. George Jr. was born with spina bifida, which means he has a small hole in his back -- a bad break that prevents him from walking. But it hasn't slowed him down.

Unfortunately, a recent misfortune is threatening that.

"It was very scary because it happened so quick," said Remonica Highshaw, George Jr's mother.

On Wednesday morning, as they tried to get their two kids out the door, the Highshaws moved their car in front of their home.

"I turn around to grab my son and when I grab him, that's when I turn around and see the car is gone," said Remonica Highshaw.

In an instant, their 2011 red Chevy Malibu was stolen.

"I actually did see it rolling away, but I did not see who was in it," said Remonica Highshaw.

It wasn't the car the family was worried about, but what was inside.

"I was just thinking about the car itself, until 'oh my goodness! My baby's wheelchair! His braces for his legs are in the car,'" said Remonica Highshaw.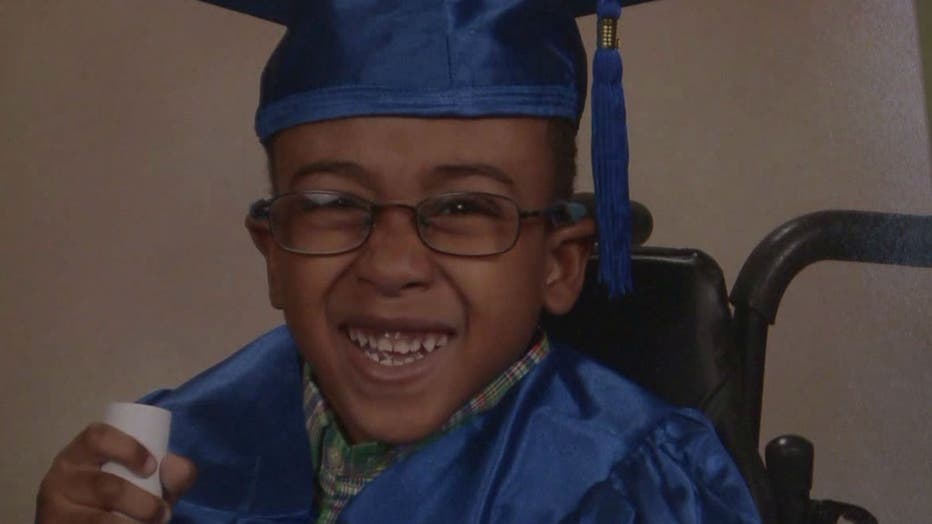 George's $9,000 custom-fit equipment helps him move around at school. His mom and dad weren't sure what they would do.

"Yes I can get another wheelchair and braces, but I don't have the money to do that," said Remonica Highshaw. "I really don't care about the car. I just want my son's wheelchair and braces."

George's parents admit, they left the keys in the car, but they were about four feet away from the vehicle as they were getting their kids loaded up.

In the meantime, George Jr.'s school was able to provide a new wheelchair that is too big for him. It could be months before he gets a custom chair and braces again.

By Thursday night -- some good news. Police found the car. The family tells FOX6 News the wheelchair has been recovered, but the leg braces are still missing.

Monitor FOX6 News and FOX6Now.com for updates on this story.