'I'm proud:' AG Schimel awards first School Safety Grant to Kenosha Unified School District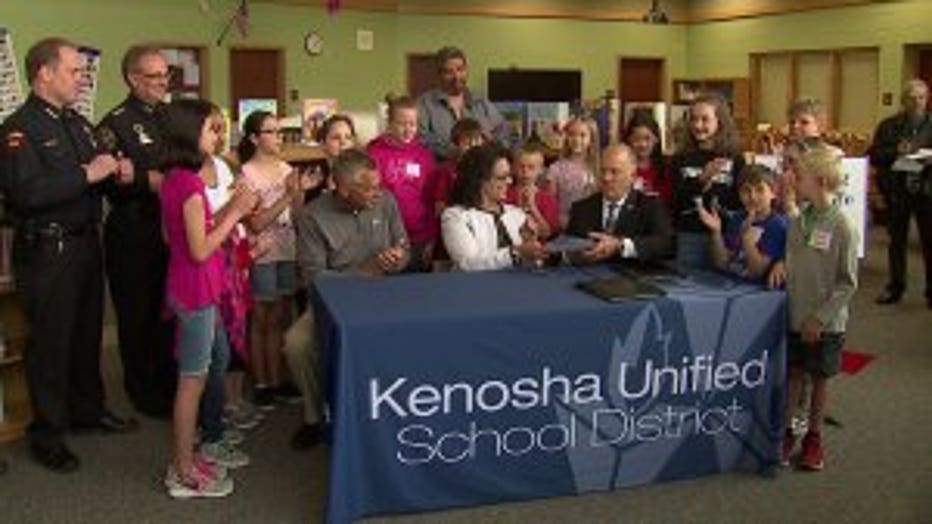 Kenosha Unified School District receives School Safety Grant


KENOSHA -- The Kenosha Unified School District is taking steps to improve school safety. The district received the first School Safety Grant from the Wisconsin Department of Justice on Friday, June 1.

The grant plan was put into place after the shooting in Parkland, Florida. After the initiative to improve school safety was announced, Kenosha leaders were one of the first to respond.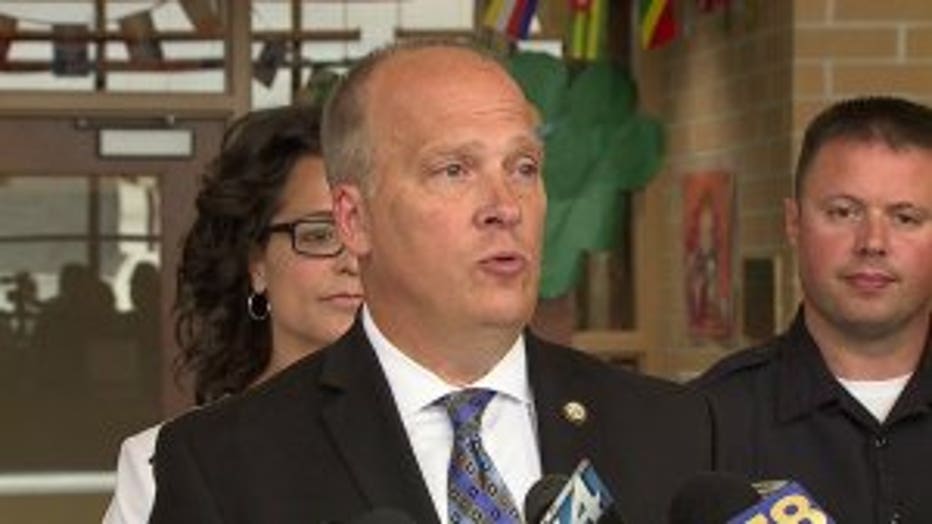 "We have no greater responsibility than providing safe school environments, free from violence," said Attorney General Brad Schimel.

"Truly today marks a huge milestone in the support of everyone coming together," said Superintendent Dr. Sue Saviglio-Jarvis, with Kenosha Unified School District.

Through the grant, the district will receive $888,788. The money will be used for building safety improvements at schools across the district.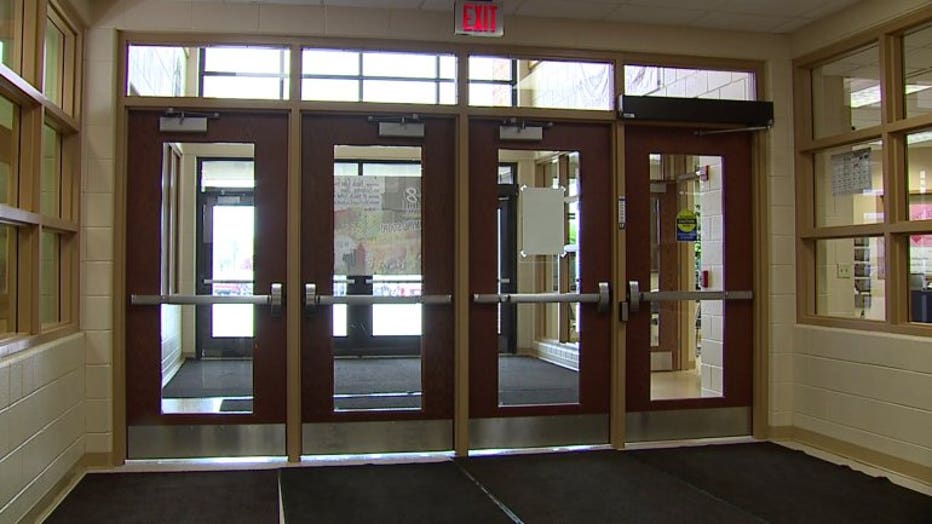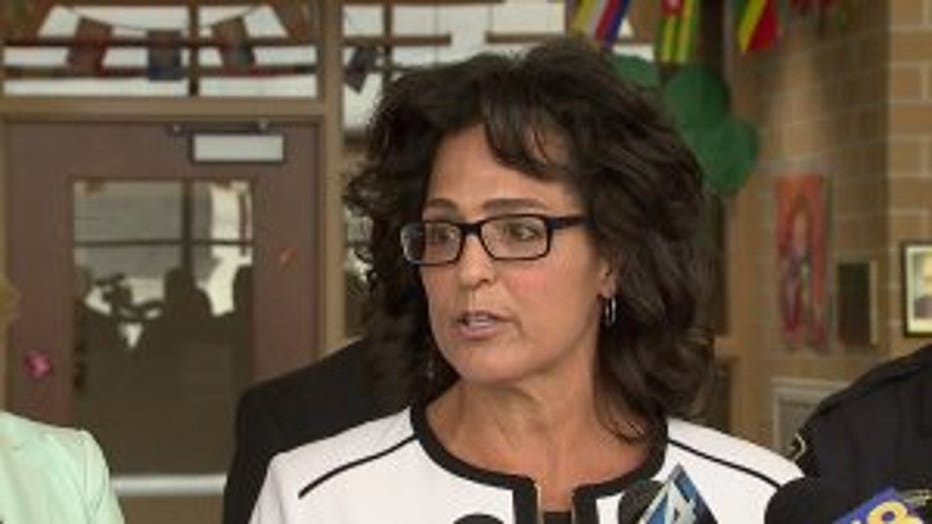 "We are determined to do our very best to serve our community by putting in place the very best measures possible," said Saviglio-Jarvis.

District leaders have plans to improve school entrances by updating surveillance.

"We're going to replace all of those systems in our buildings," said Patrick Finnemore, director of facilities.

They also plan to install impact resistant film to windows and gunshot detection sensors.

"If there were to be a gun fired in our building, law enforcement would get a notification immediately," said Finnemore.

As part of the grant guidelines, the district has to partner with law enforcement agencies.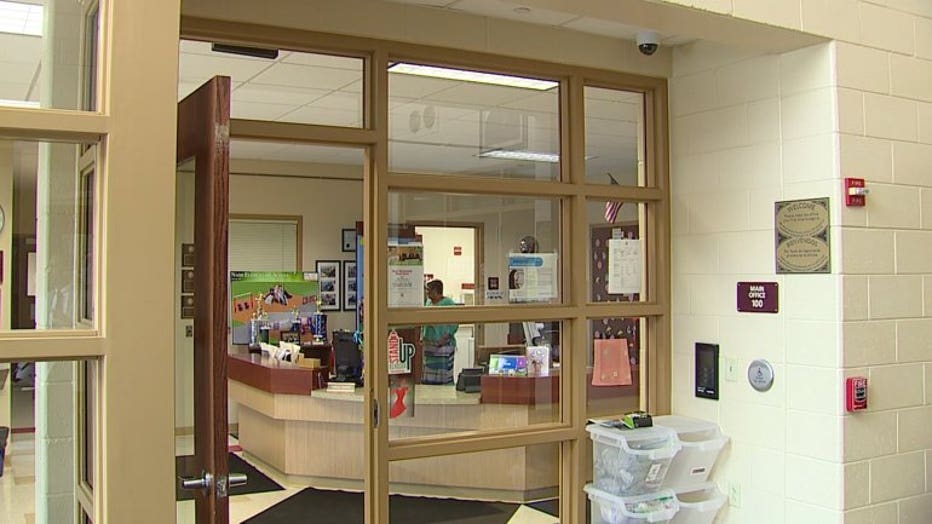 "Law enforcement is here to help them," said Kenosha County Sheriff David Beth. "We're here to be partners with them and we're thrilled about that opportunity."

Leaders say it's an investment to protect future generations.

"I'm proud to stand alongside leaders from the Kenosha Unified School District and Kenosha-area law enforcement agencies as we take the first step in improving school safety across our state," said Schimel. "The grant program created by the Wisconsin Department of Justice is a smart and innovative approach to implementing the change needed to keep students, faculty, and staff safe. Our program is efficient, smart, and innovative - and we're seeing results 65 days later. That is quite a feat. I can't think of too many programs that have done so much in such a short time related to such an important policy - the safety of our children."

When students return in the fall, leaders say they'll notice safety enhancements stemming from the grant.