"If it ain't raining it ain't training:" Wet weather can't rain on annual Veterans Day Parade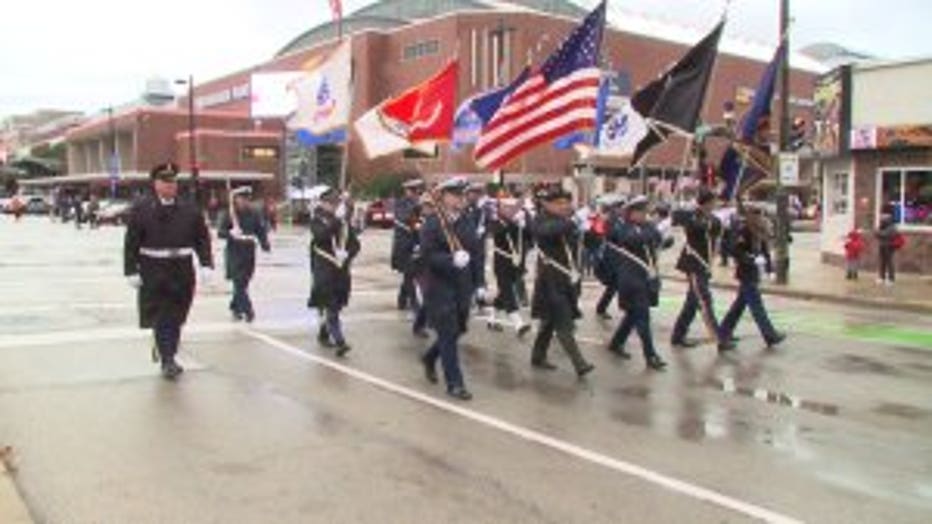 MILWAUKEE -- The trickle of rain and the sound of drums -- veterans and their supporters marched Saturday morning, November 4th, in downtown Milwaukee, celebrating during the Veteran's day Parade.

"We've been out here when it's actually colder, and we've been out when it's nicer. So you do what you do," said Rickey Townsell, United States Colored Troops with Company F of the 29th Infantry.

Rickey Townsell is a member of the company's 29th Infantry's U.S. Colored Troops. A battalion of re-enactors who march to commemorate the veterans of color across all conflicts.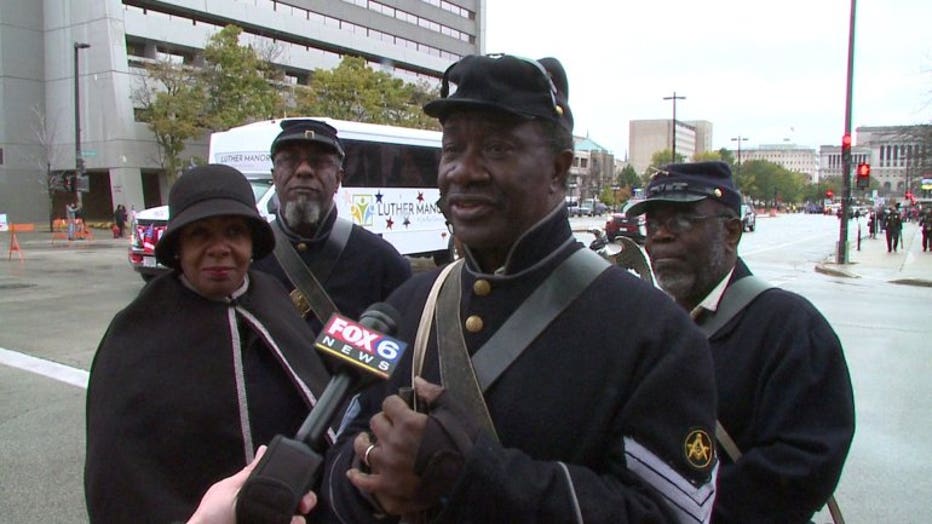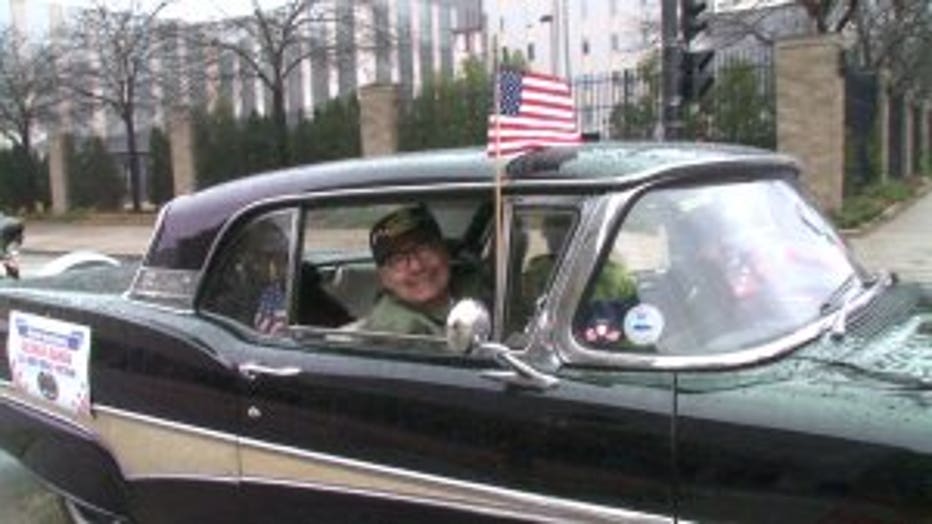 "It's important that the citizens of Milwaukee know the contributions that were made by people from our soldiers, sailors, and airman, from all eras," said Townsell.

The parade saw a noticeable absence of spectators and marchers. Many in the parade backed out due to weather conditions impacting their health.

"There were some posts who called me last night and said my guys are too old, they're sickly, and they're not going to be able to come out in this weather," said Mary Ann D'Acquisto, parade official.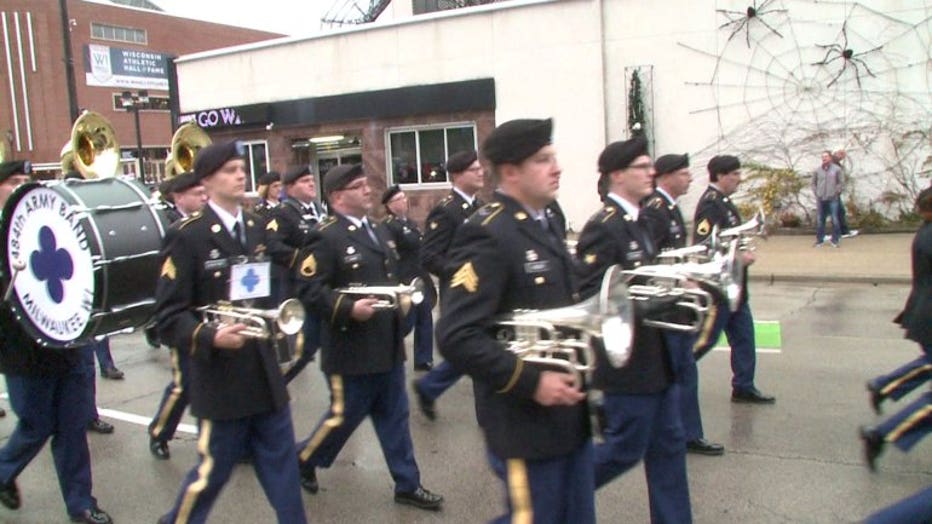 The grand marshal this year says it's not about people coming out in the rain to say thanks to veterans but rather thanking them every chance you get.

"Being patriotic, following our Constitution, obeying laws and being a good American," said Grand Marshal George Banda.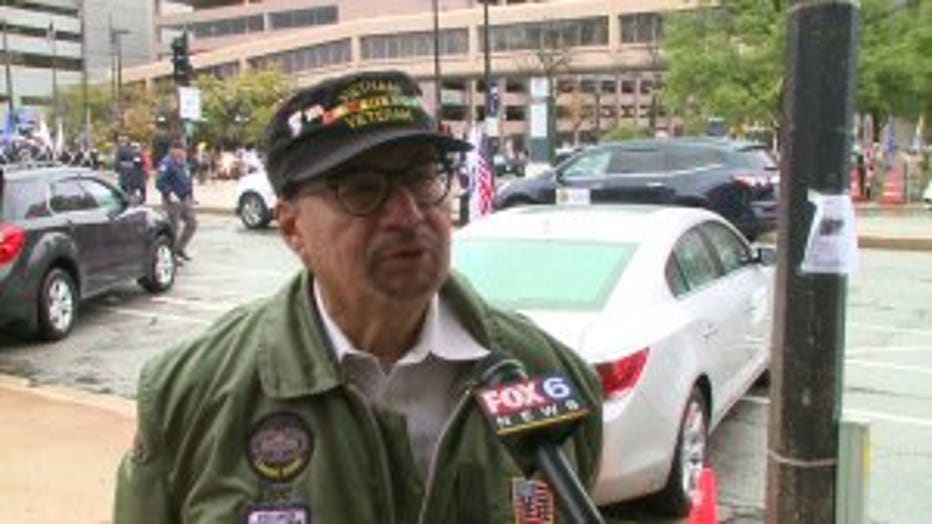 As the cadets, currently enlisted in military, and our veterans began marching in the rain, Townsell left us with these words:

"I'm an Army guy, and I always said if it ain't raining it ain't training," said Townsell.

Veterans say the best way to thank them is their stories. Tell them you appreciate their service, and help veteran charities locally.